Big Red Bash Family Pass Giveaway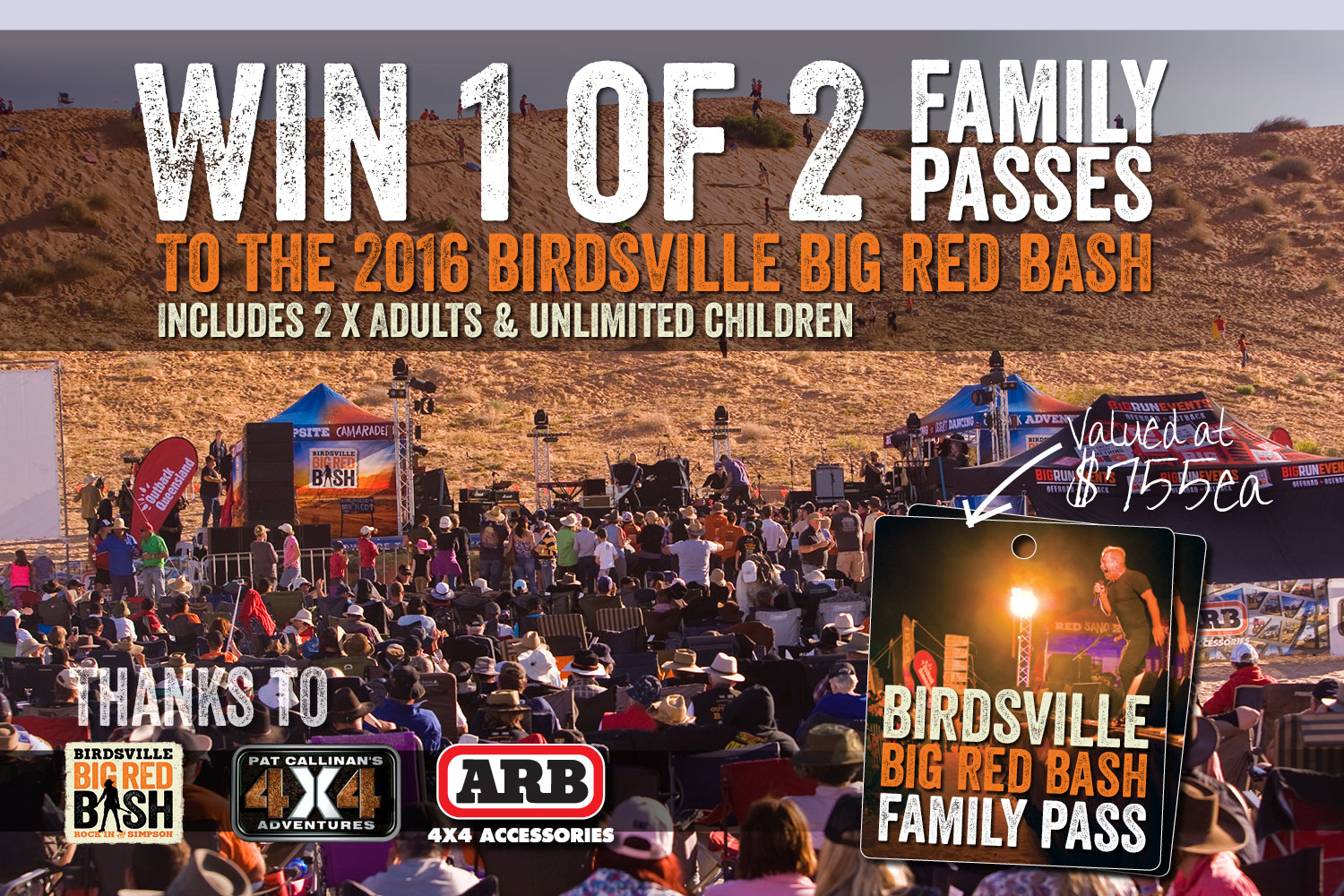 Three days and three nights in the Simpson listening to iconic Australian musicians. Need we say more? CLICK HERE to enter the competition and for your chance to win one of the two family passes on offer – worth $755 each!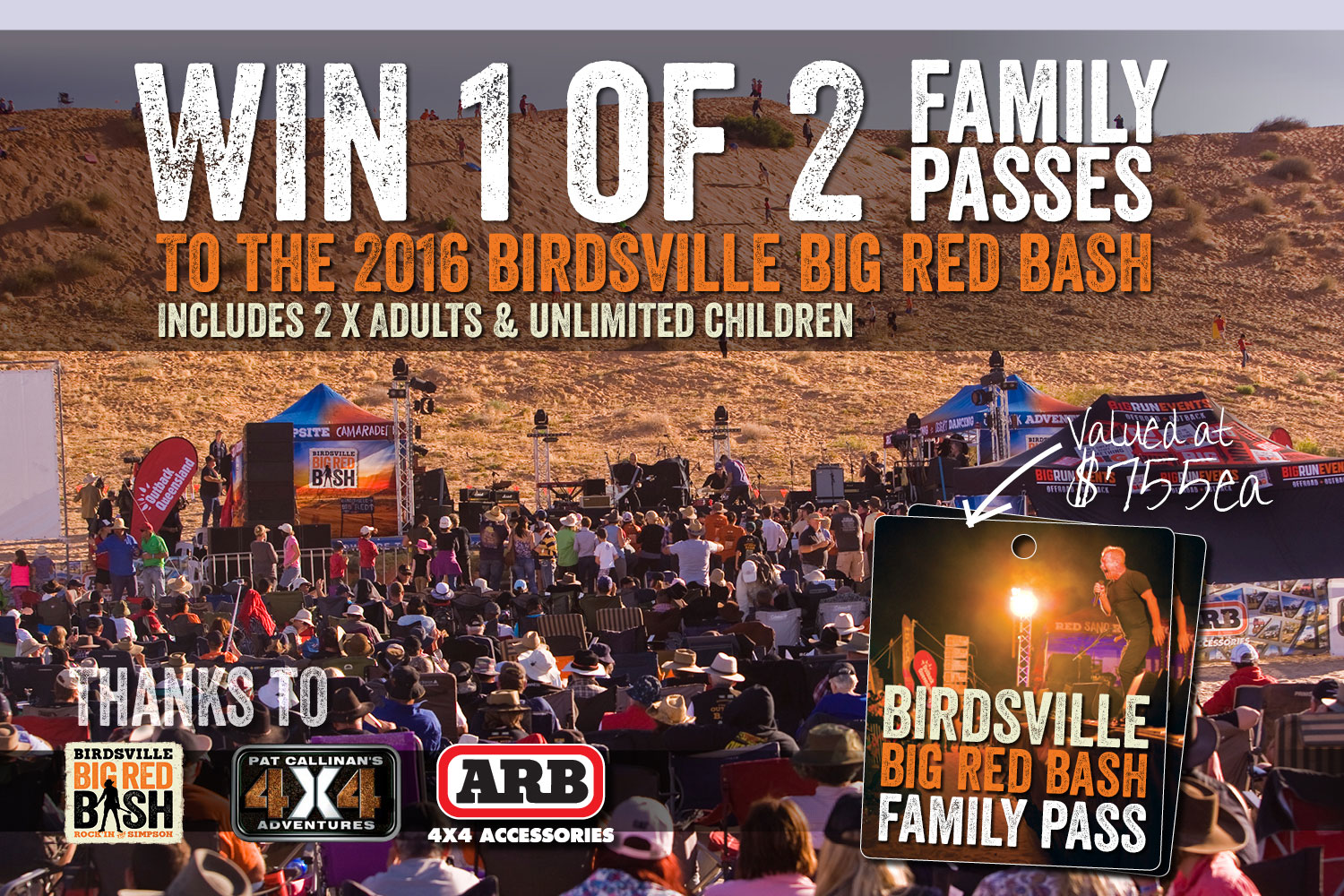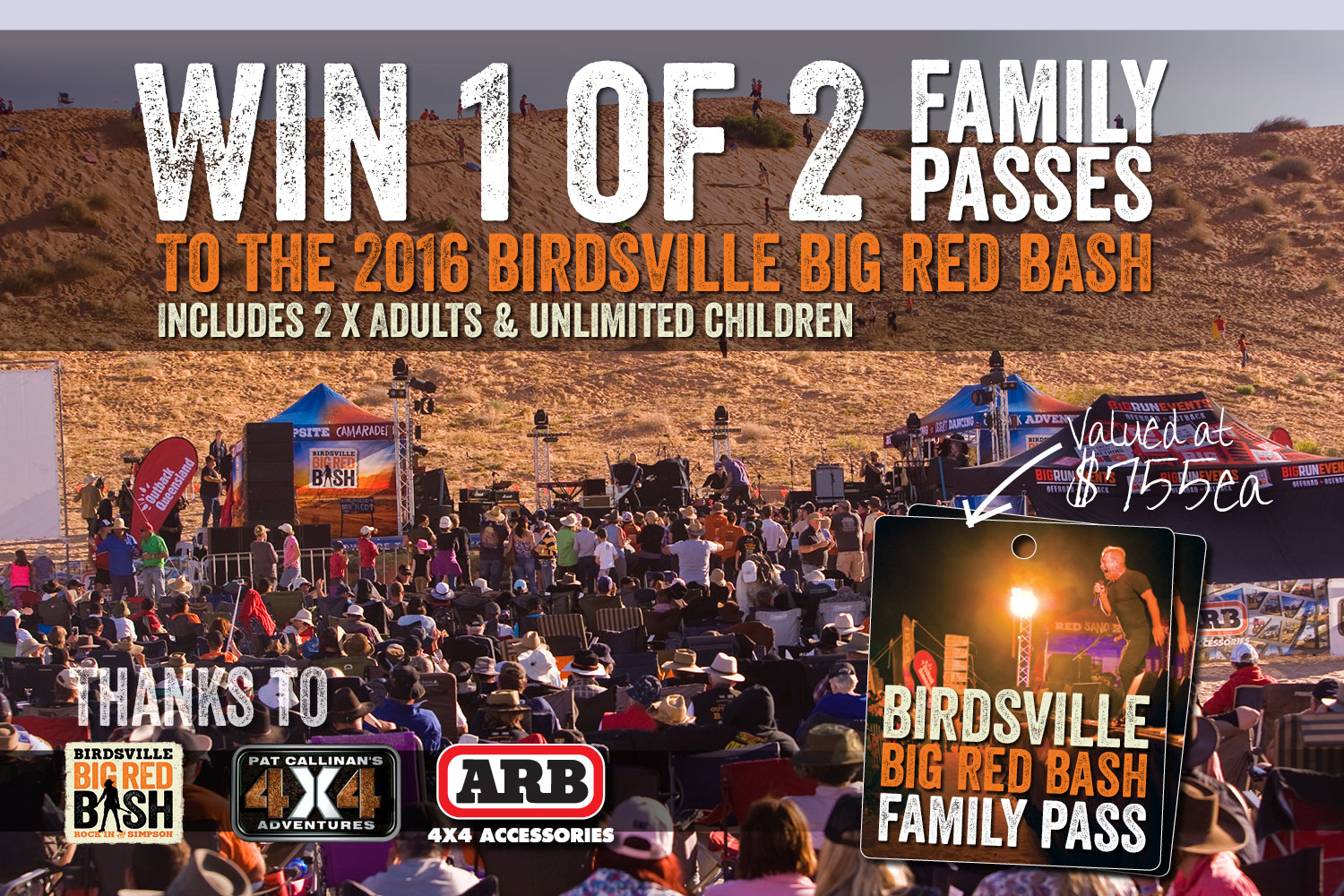 It's more than just music that draws thousands of people out to the edge of the desert every year; The Big Red Bash attracts people who know anything worth experiencing is about both the journey and the destination. To find out more about this event, CLICK HERE.