Ultimate Offroad Campers is celebrating twenty years in business this year, and have brought our a commemorative model of their Ultimate Xplor X20 camper to celebrate.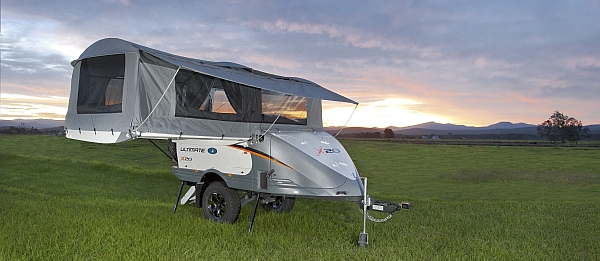 To start with, the Xplor is a very nice camper trailer to build off. It sports a cocktail of materials that allow the kerb weight (850kg) to beguile the size of the camper. Along with a pretty impressive list of standard features, the X20 gets a bit more. Standard spec includes a 40 amp Redarc DC-DC charger, Fusion CA-CD800 sound system, a 700W inverter and a hot water/shower system.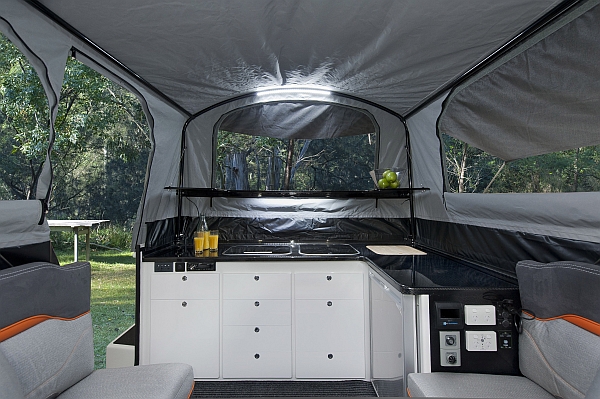 To scratch that 'bling bling' itch, you get 17″ black chrome alloys on the X20, along a carbon fibre benchtop and and a little carbon-fibre spoiler (which helps to deflect dust away from the camper). 
 Along with the Xplor, the X20 sports a low ball weight and terrific suspension, making it tow like a dream. We recently took an Explor on an extended Roadtest to Cameron Corner and back, but I won't spoil how it went. You'll have to wait until Issue 013 to see!