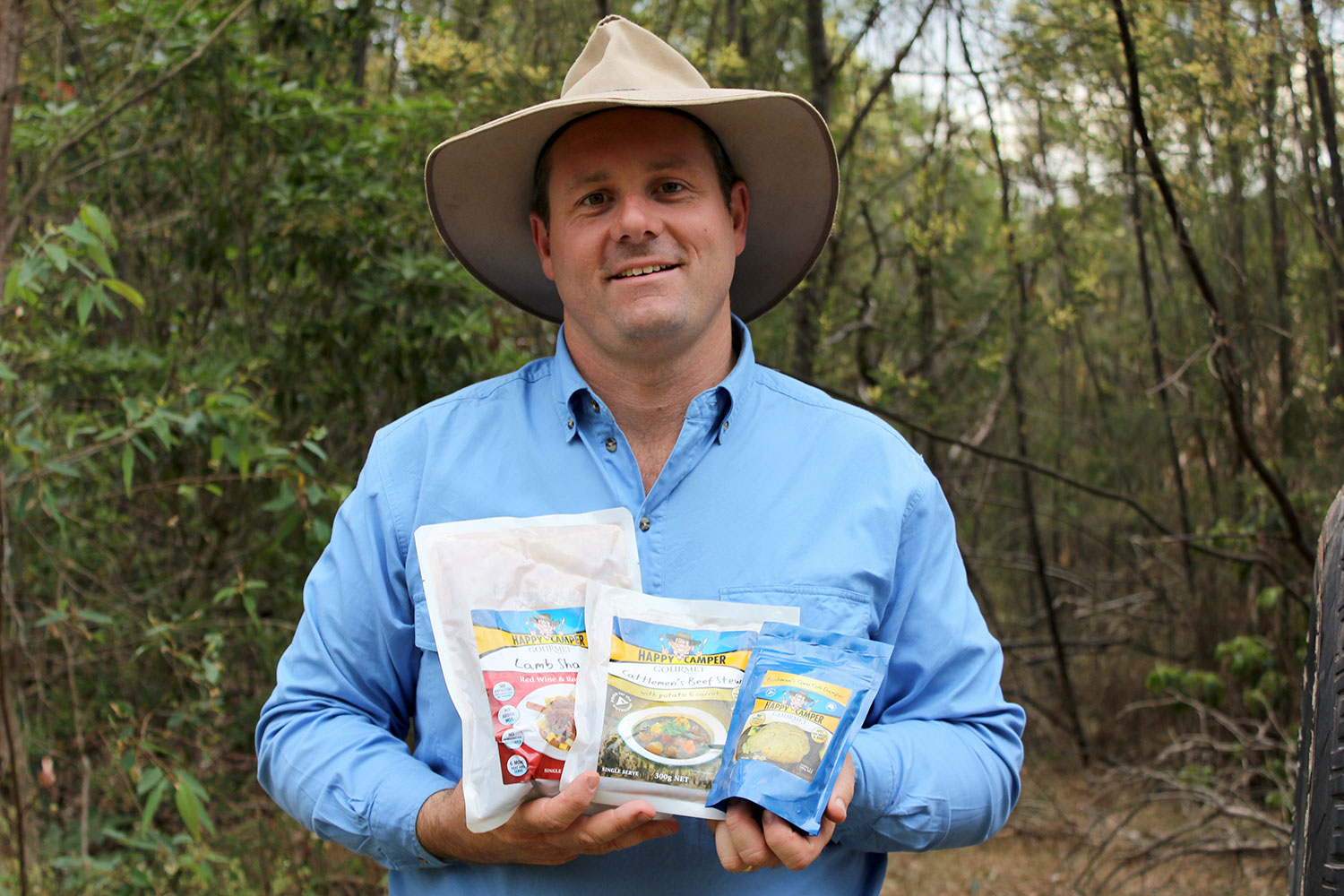 Mustering up the will to cook some decent food at the end of a long day behind the wheel can be an arduous task. And as exciting as left-over sandwiches can be three nights in a row, nothing beats a warm, hearty meal. With Happy Camper Gourmet, a proper meal will be ready by the time you set up your tent. Plus no need for refrigeration and a shelf life of 18 months means these meals are ready to go where you go.
Simply boil the pouch in a pot of water for ten minutes and they're ready to eat either straight from the bag or if you're really hungry, with your favourite side be it veggies, mashed potato or rice. Ranging from lentils to lamb shanks, Happy Camper Gourmet have 11 wholesome meals to choose from to keep even the fussiest camper satisfied.
Another perk? These meals only contain quality Australian produce and steer clear of artificial preservatives and MSG. So with all that free time not having to worry about where your next nutritious meal will come from, you'll have more time for what you love, enjoying the outdoors.