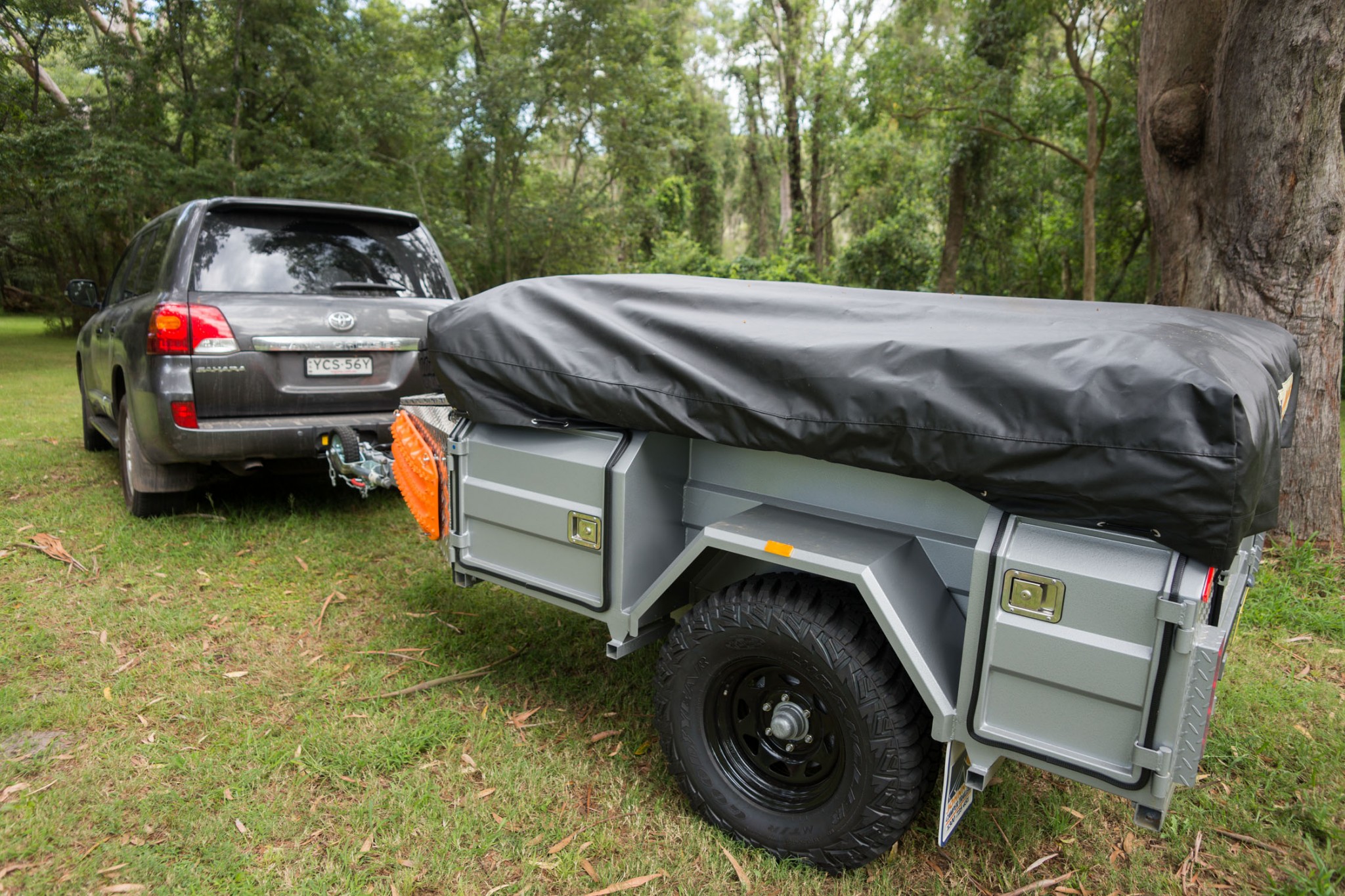 Experts and amateurs can both agree that when it comes to camping, simplicity is key. Set up and pack down should be like ripping off a bandaid – quick, relatively painless and only leave you missing a few stray hairs. Johnno's Camper Trailers can rescue you from the fatigue of wrestling tent poles into position and instead, give you the gift of time better spent with a cold beverage in your hand.
They offer clever camping solutions from their range of soft and hard floor camper trailers that set up in minutes. If you're going for a short trip or trying out camper trailers for the first time, Johnno's have the option to hire before you buy – great for those who want to avoid the costs associated with owning your own camper trailer or for anyone who wants to get a feel for a lifestyle they didn't know they were in love with yet. Their range of on-road and off-road camper trailers can cover your basic needs or supply you with all the mod cons you could ask for.
Fridges, wok burners, fresh water tanks, barbeques and queen size mattresses will make you feel at home anywhere you go with your camper trailer. You can even add spare rooms and annexes to maximise your set up. The newest camper trailer in their range, the X4 Dream Hauler, can sleep up to four people and has a massive amount of storage space – enough to hold three dirt bikes, kayaks, or even a tinnie. Johnno's Camper trailers use water and rot proof Dynaproof canvas, their heavy duty trailers are lightweight yet durable and they're made in Australia to withstand Australian conditions.
If you're an experienced camper or just dipping your toe in for the first time, staff at one of Johnno's 13 nationwide stores can set you up with a trailer that suits your needs. Just follow the link to Johnno's Camper Trailers website to check out the full specs on all of their models.