National Luna Fridge/Freezers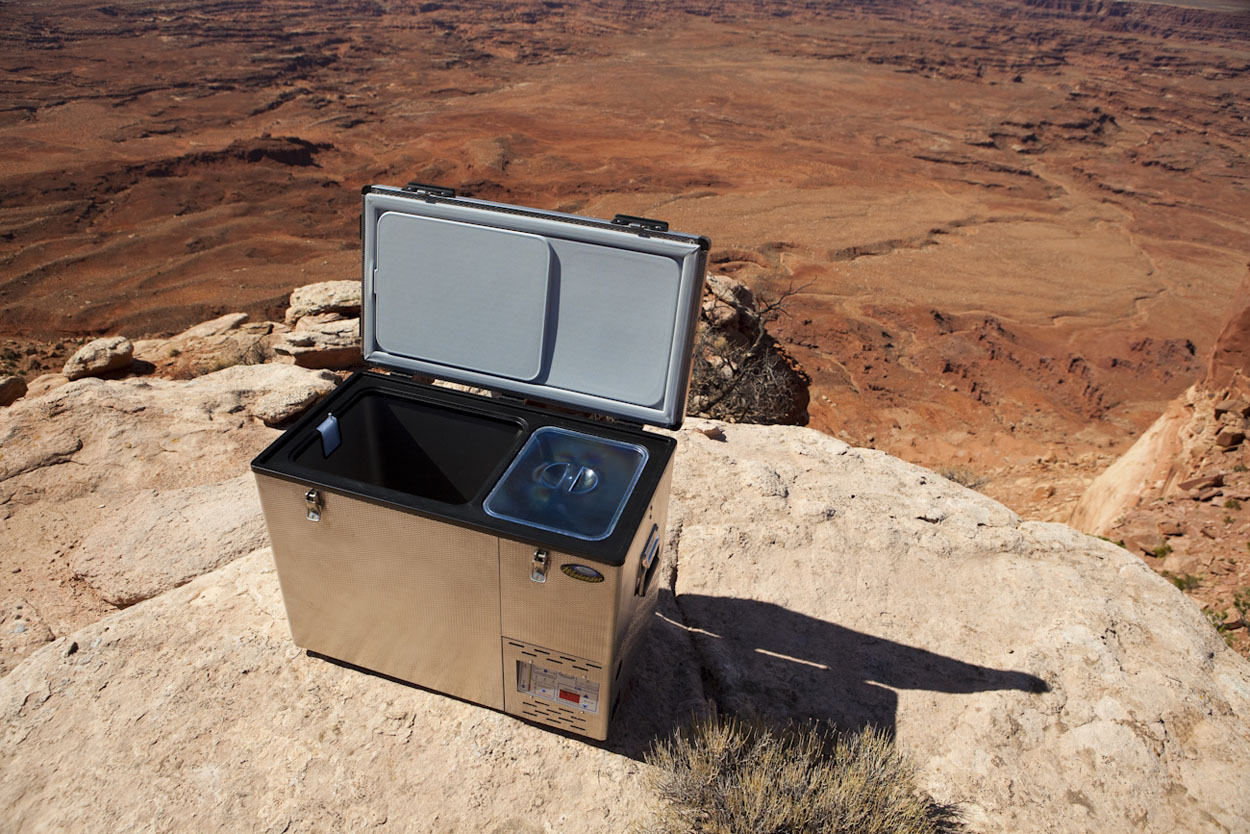 Ever found yourself at a pool party you didn't know you were invited to? You know, until a mix of meat juice and milk splashes onto you from your esky when you reach in for a newly-bruised (and now wet) banana? Eskies are great for a day on the road, or maybe even two days. But melting ice and condensation from gel packs can quickly dampen an esky's contents, and unless you're a high-scorer at Tetris, things can break, explode, bruise or leak – all words you don't want to hear at a campsite, or at a hospital come to think of it.
At its inception National Luna weren't searching for a solution to soggy picnic sandwiches, rather they were partnered with the World Health Organisation to design efficient, reliable fridge/freezers to transport medicines that needed to be kept at consistent temperatures, be durable and easy to clean. It just so happens that anyone who, for business or pleasure, finds themselves in remote parts of the world for more than a few days can now benefit from this feat of engineering with one of 16 fridge/freezers in National Luna's range. So if you want to eat frozen desserts in the desert, you can.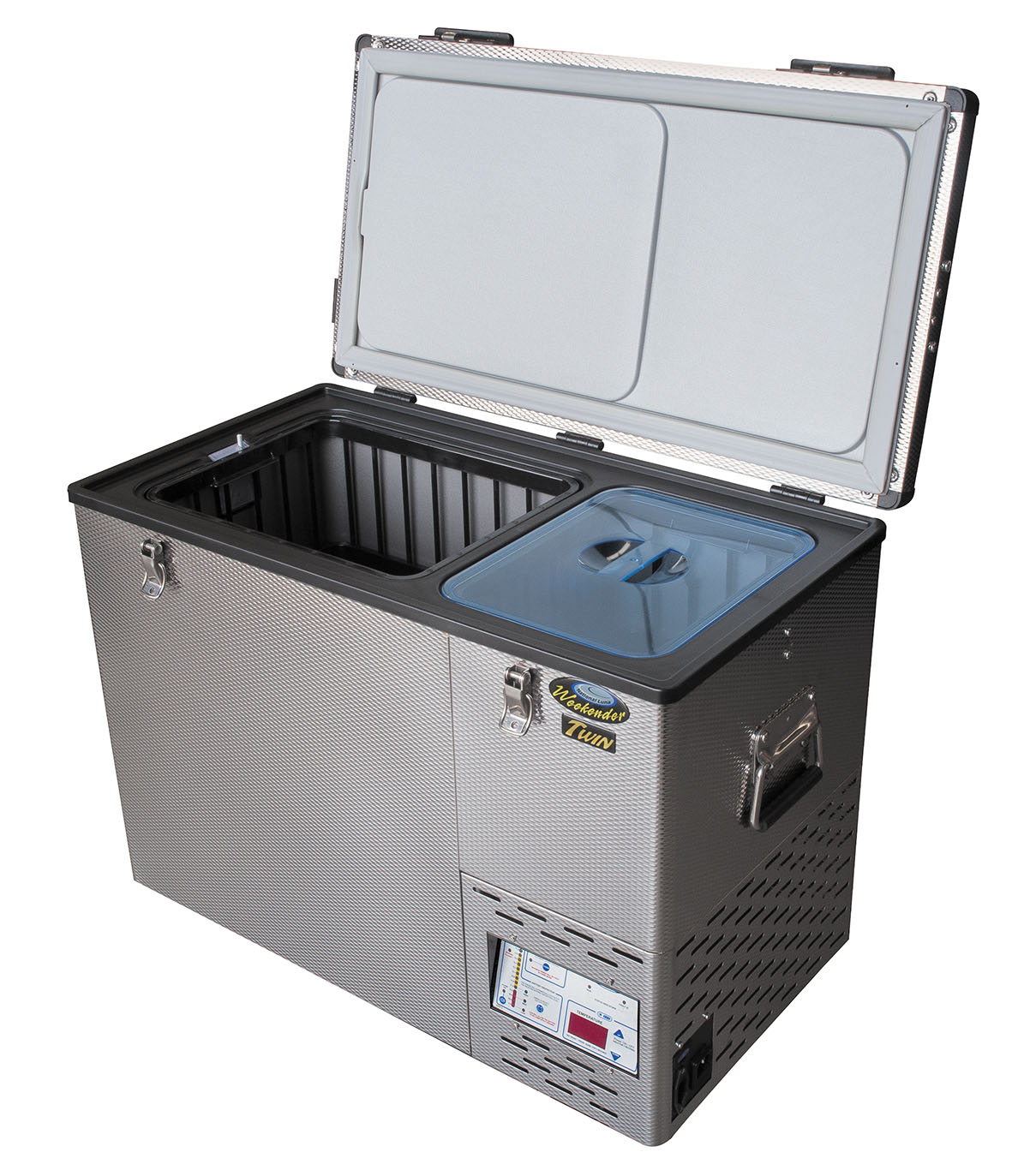 The not-so-secret way National Luna are able to keep their fridge/freezers consistently cool is with a high-density insulation foam which is injected between internal parallel walls. They say it offers a better performance in a smaller space, which leaves more room for food. Wall thicknesses vary within their range of fridge/freezers so if you think you'd use it more for freezing than refrigeration, it might be worth having a look at a thicker-walled one.
Another reason National Luna say their fridge/freezers are efficient is due the fact that the door seals are the same as the seals on your fridge at home, which use the difference in air pressure inside and outside the fridge to form a tight seal. This is good news for the owner, because efficient fridges don't have to work as hard and use less battery power. And speaking of power, National Luna fridge/freezers run on 12V/24V and 240V and if they're plugged into mains power at the same time as a 12V, it'll use the mains by default. This self-driving ship of a fridge also has a low battery cut-out and voltage detectors for the engine. Battery-saving mode clicks on when the engine is off and the turbo mode gives you the option to override that function. Pretty clever, eh?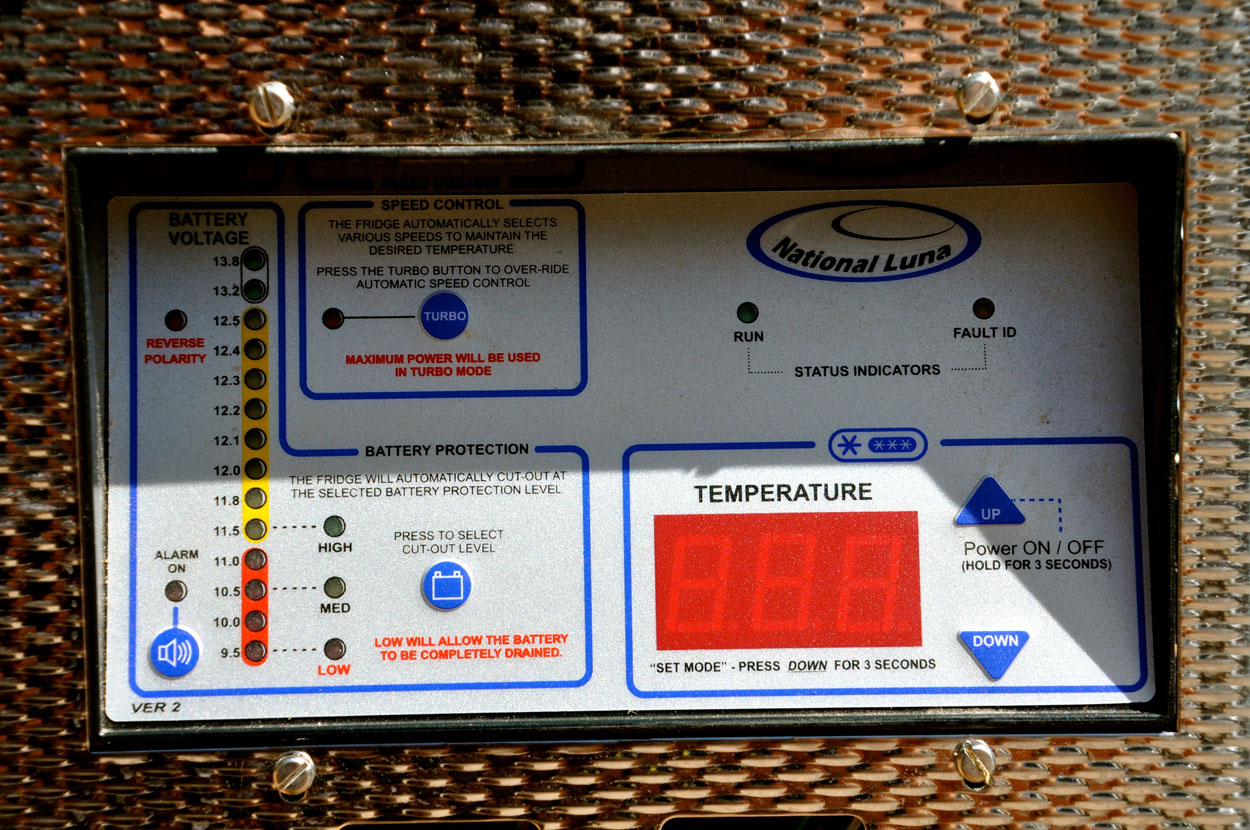 While it is true that stainless steel and aluminium are heavier than plastic, there's no denying the benefits of having metal walls with integrated cooling plates. That's why National Luna claim to have superior cooling, with extra space and economic energy consumption… The Danfoss compressor doesn't hurt either. They also have a handy digital thermometer so you can set it to the desired temperature and monitor it from the outside.
Their fridge/freezer range starts at $1795, and if you want to look at their specs in detail, you can find the link to their website HERE.