Sam Purcell looks at the Glind Cape Yorker, the new 'shower in a box'
Glind is a name that has been amongst the 4X4 scene for some time, combining heat exchangers with good quality pumps to enable hot showers from the vehicle. There's a new take on the system now, and it should prove to be very handy for the 4X4 tourer.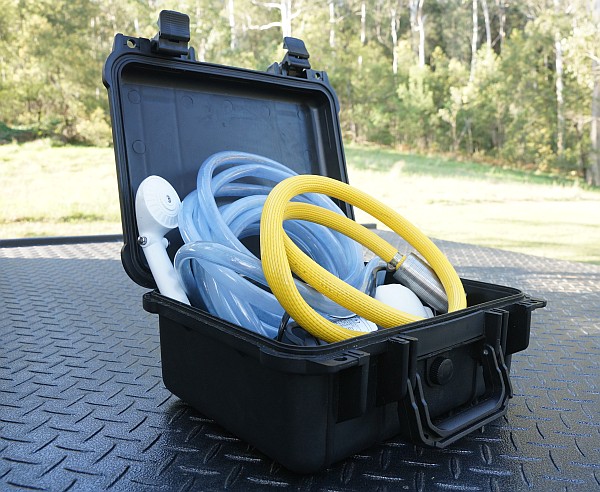 Built into a tough space case is a pump, a shower head and a very industrious-looking sand filter, that allows you to shower anywhere there is a 12V powersource and a bit of water. It's a compact little box that fits it all in, and there is plenty of hose for setting up a comfortable bush shower.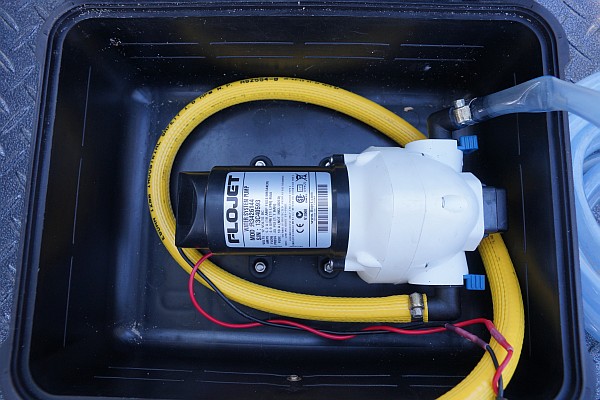 Glind uses a Flojet water pump, a product of good standing and reputation.
First impressions of this unit is great. The Sand Spear filter allows you to draw water from riverbeds and sandy freshwater sources without trashing your pump, and the 316 stainless steel construction certainly hints towards a long, trouble-free life for the filter. Fitting all look quality and hard-wearing, giving an impression of reliability and longevity.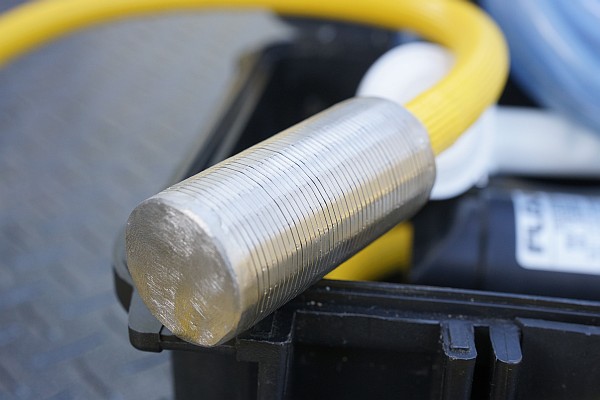 Gaps in the filter are sized accordingly to stop sand and dirt passing through, and consequently into the filter.
We have sent this unit out to our magazine's Editor at Large, Ian Glover to see what he thinks of this shower unit in the field. The full review will be going into the next edition of Pat Callinan's 4X4 Adventures magazine, so stay tuned for that.