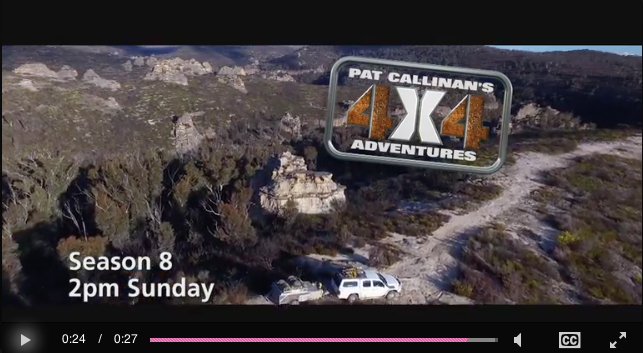 In this episode, tune in to see Pat check out what's on his own doorstep, the Blue Mountains. Watch as he explores The Lost City, the abandoned oil shale mining site of Newnes, and Cox's River, finding new tracks and exploring old ones along the way.
Because of the cricket airing this weekend, Pat Callinan's 4X4 Adventures show times will vary.
Season 8, episode 6 will air on TEN on Sunday 20th Dec at:
SYDNEY: 2pm
BRISBANE: 2pm
ADELAIDE: 2pm
DARWIN: 1:30pm
HOBART: 2pm
PERTH: Not aired due to cricket
Season 8, episode 5 repeat will air on ONE on Saturday 19th Dec at:
SYDNEY: 1:30pm
BRISBANE: 4:30pm
ADELAIDE: 1pm
DARWIN: 4pm
HOBART: 1:30pm
PERTH: 3pm
Season 7 repeats will be shown on ONE on Sunday 20th Dec at 3:30pm in all states.