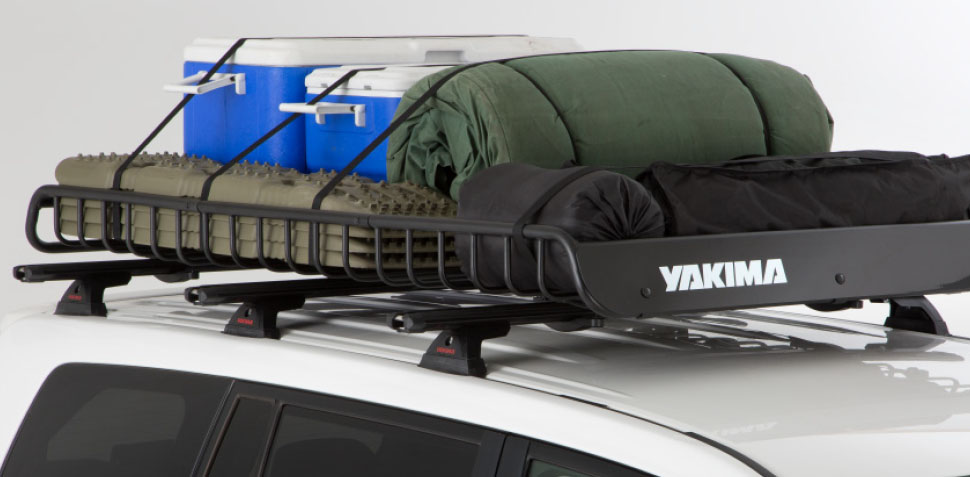 Named after the town in Washington state in which the company was born, Yakima have developed a tailored solution to your load-carrying needs. Folks in that part of the world love – and live – the outdoor lifestyle. The good news for us is that Yakima branched out and over to our corner of the globe and combined their outdoor expertise with Aussie engineers to design a premium, rugged roof rack specifically for the Australian lifestyle – they've even built bottle openers into the bar legs. Now one could say it was presumptuous of Yakima to assume we'd ever use the bottle openers, but who are we kidding?
It may also come as a surprise that the bottle openers aren't the only feature worth taking notice of on the LockN'Load heavy duty rack system. If you've ever driven a vehicle with a roof rack, then you'll have heard the siren song of wind whistling past the bars. Along with noise pollution, roof racks also have on their rap sheet reducing fuel efficiency and raising a vehicle's centre of gravity, which is no good thing if you plan on driving on any uneven terrain. LockN'Load racks have an aerodynamic airflow diffuser ridge that not only looks the part, but is designed to minimise noise and reduce drag, which in turn should keep your fuel economy from dipping too low.
The wide base and low height of LockN'Load's heavy duty legs keeps your gear close to the roof, because rule number one when loading up your vehicle is to keep the centre of gravity low. Heavy gear should be kept in the car and only the bulky but lightweight items like swags should go on the roof rack. Another feature we thought was worth a second look was the integrated tie down points, which saves you the hassle of having to buy eye-bolts. Rather than take the 'one size fits all' approach, LockN'Load roof racks are purpose-built for specific off-road touring vehicles, while still being customisable and versatile. Check out their website to see which design best fits your 4X4, so you can get your gear out of the car and fit more friends in it.
Prices range from $380-$735 depending on your vehicle's specifications. For more information, click here.