Product News: Spotters Reload Sunglasses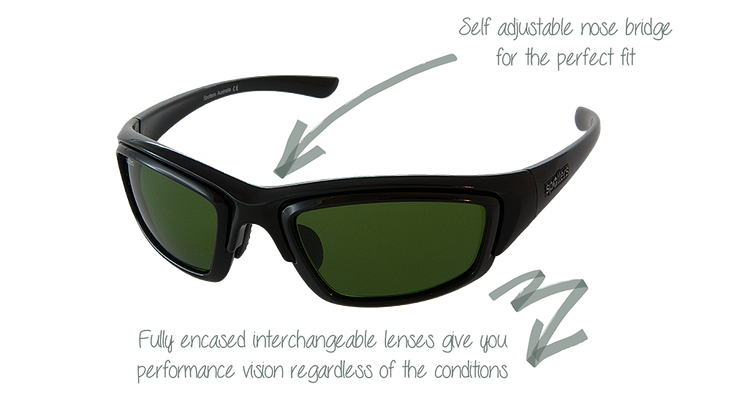 The Spotters Reload sunglasses are truly ready to adapt to and enhance any outdoor adventure you take them on. The interchangeable lens system on the Reload is super easy to use and features fully encapsulated lenses, eliminating the complexity and parts that can break, which you might find on other interchangeable sunglass systems.. The frame features slim arms, to fit under hats and helmets, and adjustable nose pads, to ensure the perfect custom fit.
There are 11 different interchangeable lenses offered for the Spotters Reload sunglasses. Everything from photo-chromatic polarized, mirrored and high contrast green, and both Crown Glass and CR-39, are on offer. No matter the activity or environment you find yourself in, you're sure to find a Reload lens that is perfect for your situation.
Australia offers some of the world's harshest conditions, and wearing quality eyewear that will both protect from intense light, glare and extreme UV exposure as well as enhance your view on the environment you find yourself in are equally important. Eye relaxation is key to long days on the trail in your 4×4, and Spotters has you covered with quality lens technologies and durable frame designs.
For more information on the full line of quality Spotters Sunglasses: http://www.spotters.com.au/