Gerber is a new brand making multitools, and they are demanding our attention.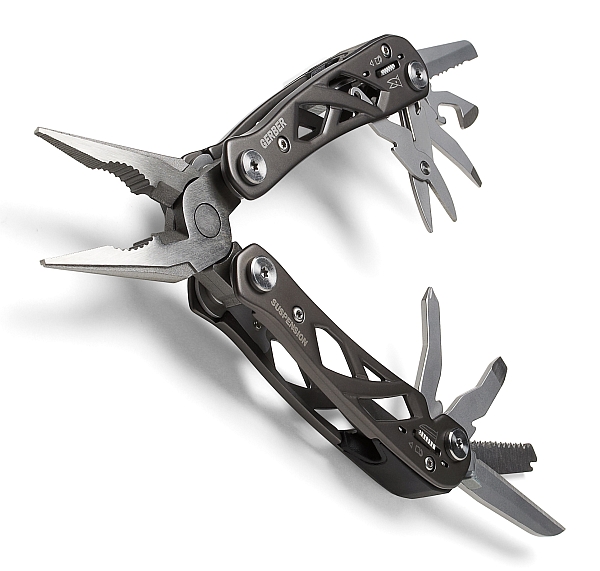 This looks like a really handy unit, packing in a lot of tools for its size. It packs down to less that 8cm in length, and looks to be noticeably lighter and less chunky than other multi tools out there. Tools include Needlnose pliers, wire cutter, fine edge knife, serrated edge knife, saw, scissors, crosspoint screwdriver, small and medium flatblade screwdrivers, can opener, bottle opener and lanyard hole.
You don't want a multitool that's too big and heavy duty, but you do want one that's tough enough to get flogged around without worry. We can't vouch for this one in person, but its certainly worth your attention if you are in the market.
Retail price for the Suspension sits at: $74.95, and is available from Ray's Outdoors.  For more information, go to www.gerbergear.com