An almost perfect compliment to Weber's BabyQ.
The Outback BBQ Stand is an invention of South Australia Torsten Sampson. After making one for himself, and then seeing the amount of attention he got, Torsten got down to business.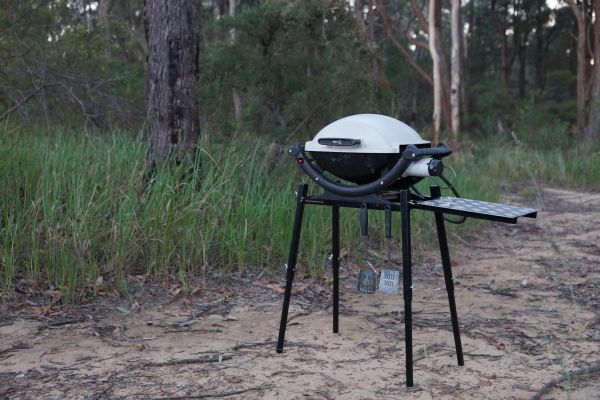 The stand is made to suit the Weber BabyQ, a terrific mobile barbecue for the travelling family. I have been using one for some time, and have found it great. I have previously had to use the tray, tailgate, a table or the ground to use it, until now.
The BabyQ fits snugly onto the stand at a good usable height, and provides a sturdy platform. Because the legs are telescopic and secured by small wingbolts, it can be easily adjusted for height. Those wingbolts are a little bit fiddly, but in my eyes they aren't a dealbreaker.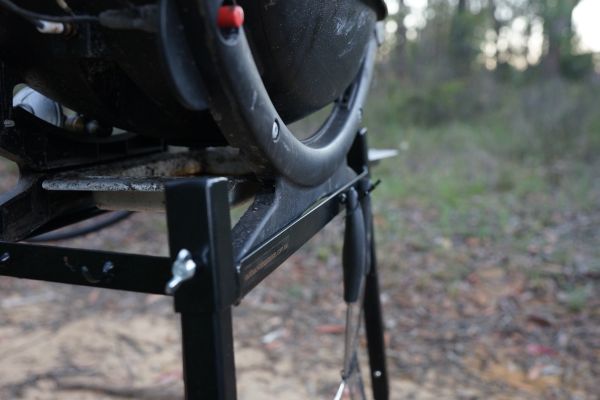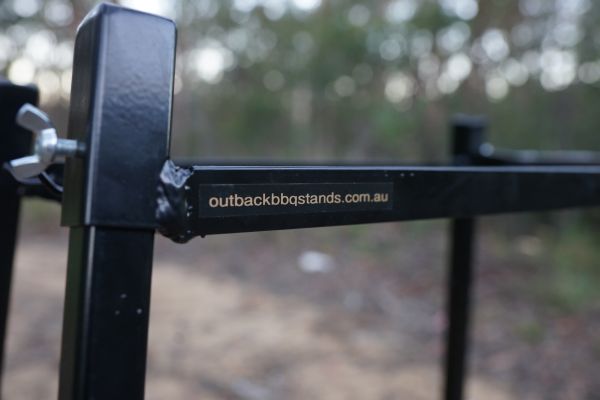 I love making the most out of every cubic centimetre possible in my camping setup, this stand fills that requirement well. The legs close up and lie inside the frame, which then takes the BBQ on top, so it takes up almost zero extra space.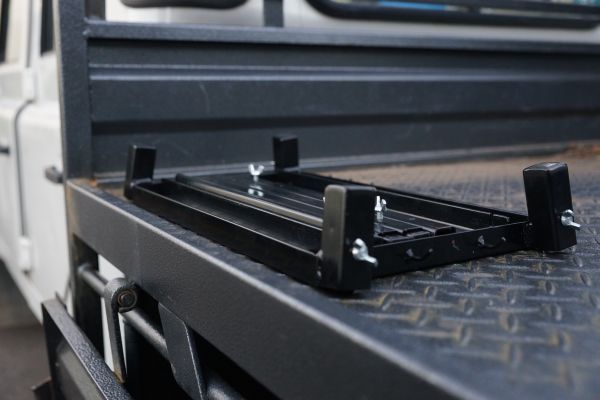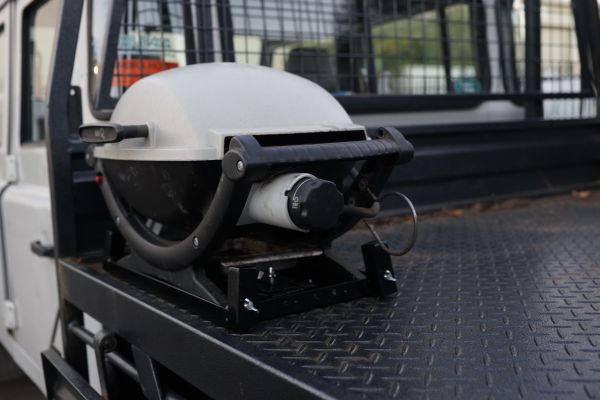 The stand is well made (in Australia, by Torsten), and covered in a quality coating of tough paint. It even comes with a handy little side table.
The Outback BBQ Stand costs $169.00. For more information, go to http://outbackbbqstands.com.au/