Bullet and bomb-proof 2019 BMW X5 Protection VR6 revealed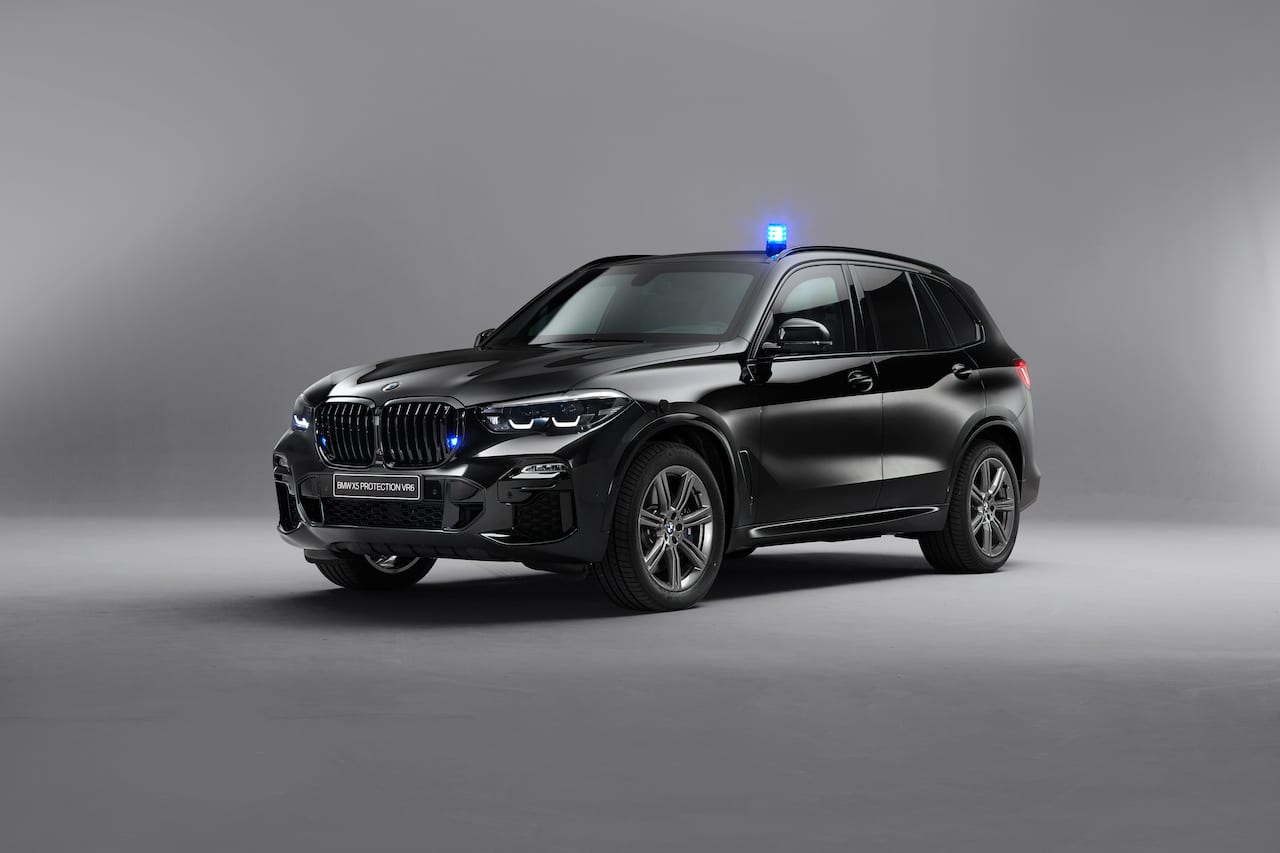 If you've got pots of money or live somewhere dodgy then the armoured 2019 BMW X5 Protection VR6 might just be the thing for you.
The 2019 BMW X5 Protection VR6 has broken cover and aimed squarely at, according to BMW, those living in Africa, South Africa, or Russia, offering "private individuals and persons at risk customised protection against violent attacks, kidnapping or organised crime".
So, what is the BMW X5 Protection XR6? Essentially, it's a standard X5 that's been taken off the production line and armoured to withstand shots fired from, say, an AK-47 or a blast from about 15kg of TNT from around four metres or even a hand grenade thrown at it. Indeed, BMW reckons that even after a bomb blast the design of the window glass means the windows will remain intact and the passenger cell unbreeched.
The idea with all of these security vehicles is that they should look like a regular vehicle, meaning even though the windscreens are thicker, and they're covered in armour there shouldn't be anything that makes them stand out.
The glass all the way around measures 33mm thick and is fitted with a polycarbonate layer on the inside as splinter protection. Unlike other armoured vehicles of this type, the window on the driver's side can be lowered by 10cm; passenger side electric windows are a cost option.
The passenger cell is armoured with the floor being more thickly armoured; having the roof as thick is a cost-option. The passenger cell is armoured to protect against 200grams of C4 and various other types of explosive device; even drones carrying explosive charges. The fuel tank is self-sealing too to protect against fuel spillage. And the tyres are run-flats.
The X5 Protection XR6 also features clever crash protections that will prevent the engine from switching off which is exactly what you want if you're being attacked. Speaking of the engine, it's a 4.4-litre V8 petrol making 390kW and 750Nm of torque at 1800rpm and that makes this thing, out of all the other premium armoured 4x4s you can buy, the most powerful. Being heavier than a standard X5, all of the suspension components have been beefed up and active roll stabilisation fitted to minimise bodyroll through corners.
Beyond the armour, some of the model-specific stuff includes an intercom and an attack alarm system. The intercom allows communication with persons outside the vehicle without the need to open doors or windows. For this purpose, exterior mirror-integrated microphones, an external loudspeaker and a hands-free microphone, which is installed in the roof liner, as well as additional internal loudspeakers, are used. The attack alarm function ensures at the push of a button that the doors are automatically locked and the windows on the driver's and passenger's side are closed. Furthermore, audible and visual alarms are activated. Control elements for the system as well as further top-secret model-specific functions are installed in an additional switch panel in front of the gear selector lever.
Standard features include all the luxury items you'd expect in a BMW, from leather to four-zone climate control, gesture-control infotainment systems and much more.
BMW has heritage in building armoured vehicles, rolling out its first one in 1978, the BMW 735i High Security. Ever since, the German car maker has included a security variant in each generation of 7 Series.