If you enjoy the rough and tumble of extreme 4WDing but want to preserve the interior of your vehicle, you will want a set of Black Duck seat covers. We take a closer look at the company to see why.
Black Duck had humble beginnings in 1984 in a backyard garage repairing automotive upholstery and making high-quality tarpaulins for flatbed utes. Then, a local farmer asked if they could make a durable and comfortable seat cover for his beloved tractor, taking this small family business in a new direction. Year on year, the demand for their durable seat covers increased to the point they could no longer sustain their original product lineup. So they began to focus solely on the manufacture of seat covers.
Fast forward to today, Black Duck occupies a modern manufacturing facility in Perth with state-of-the-art equipment, ensuring consistent and repeatable high-quality results for their canvas and 4-Elements product range. Things have certainly changed from consuming 800m of material a year to meet production demand to a staggering 8000m a month.
A tour of the immaculate manufacturing plant with Sean Geeson, National Operations Manager, and Jorg Teschinsky, Product Manager, was an eye-opening education into how much time and effort goes into producing a Black Duck seat cover. The attention to detail and care each staff member applied to their given task was impressive. They take a genuine sense of pride in the product reflected in the consistent quality throughout each stage of the manufacturing process.
As Sean explained, with each new seat design Black Duck follows a similar process to a professional tailor. Just as you would expect when ordering a new bespoke suit, there are several fittings along the way, allowing for minor adjustments and tweaks to ensure the best possible fit to the individual seat. "Then we deconstruct the cover into its panel elements for digitising into a template. Using this template information and feeding it into the CNC cutter cuts each panel with surgical precision. Once completed, each piece has a top sheet overlaid containing detailed assembly information for the production team on each seat variation. Following this process enables us to produce a high level of quality and accuracy time and time again."
When I asked Sean about airbag compatibility, a reassuring smile came over his face. "Yes, we are 100% certified to ensure Vehicle Standards Australia Design Rule 72/00 (Dynamic Side Impact Occupant Protection 2005). We have had independent testing done with the use of high-speed cameras. They recorded the reaction times and deployment success on a standard seat and then one fitted with our covers, and it did not impede nor affect the normal airbag deployment operation."
Black Duck's canvas range is for applications that require a hard-wearing and durable product. Not only is it the preferred choice for mining and resources, agriculture machinery, tradies, and construction companies, but it's also commonly seen in recreational tourers and hardcore four-wheel drivers.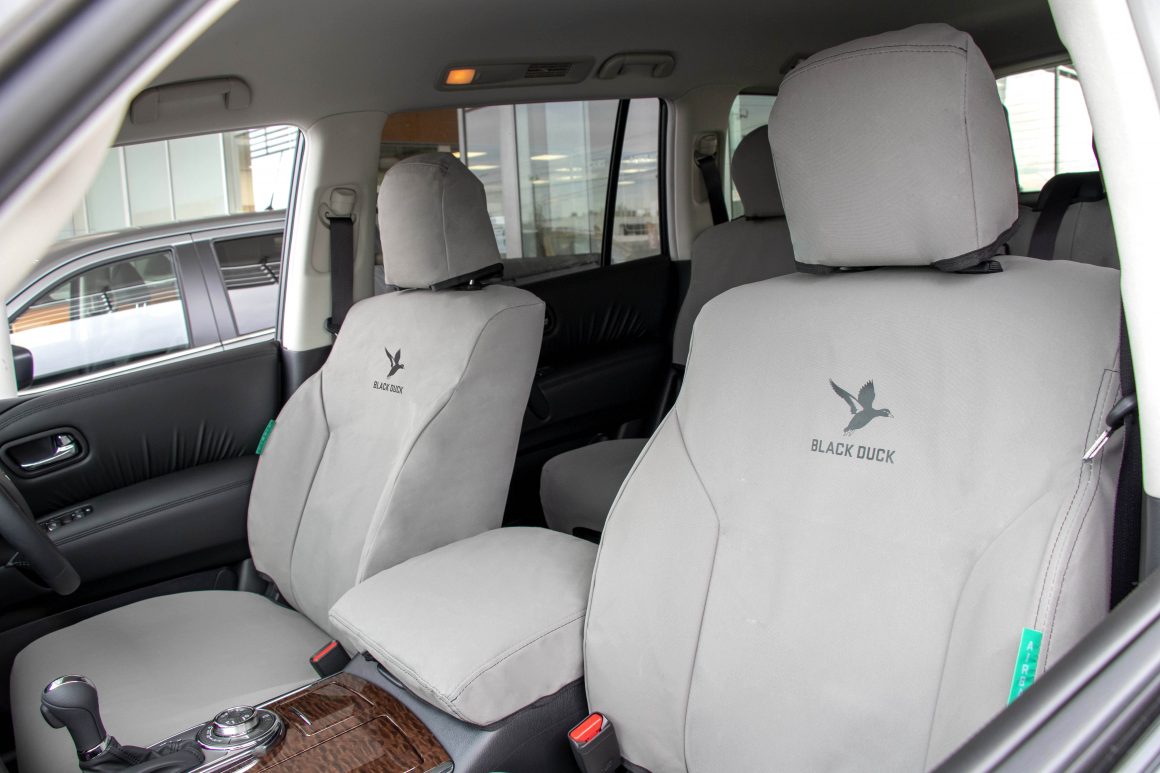 Utilising Australian-made materials, Black Duck has tested its tensile strength and tear resistance across both directions of the material. Rather than surface coating the canvas for water resistance, Black Duck immerse the canvas into a waterproofing solution and squeeze it into the fibres; this allows the canvas to breathe for comfort and protect it from rot and mildew.
While there's no doubting the durability of the old canvas covers, the newer 4Elements seat cover, launched in 2019 has gained many fans. Featuring a 19.2oz Cotton Twill Composite, this new material is not only hard-wearing but looks good. The internal lining (exclusive to Black Duck) was tested for abrasion on leather seats by rubbing the two materials together for long periods, with no ill effects on the OEM leather even in high humidity.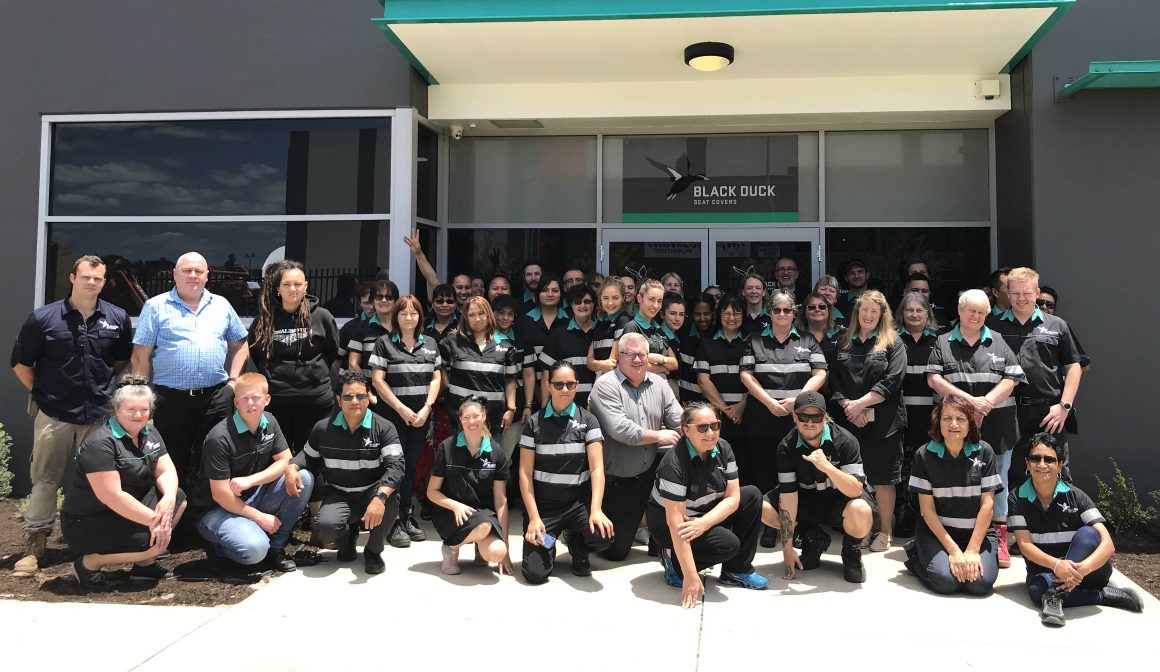 Pat Callinan has been running 4Elements seat covers in his vehicles, and they have even been customised with colour-coded stitching to match the duco. A nice finishing touch on a customised four-wheel drive.
Having accumulated a vast library of patterns over time, not only do they have covers for the latest models, but they make covers for many older four-wheel drivers.
Sold across Australia and exported internationally; to discover what options are available or where you can get your hands on these legendary seat covers, visit https://www.blackduck.com.au/