Season 12 sees Unsealed 4X4's lovable giant, Wes Whitworth, join Pat Callinan's 4X4 Adventures. Want to know a little more about Pat's new sidekick? Read on.
Q: Presenting on TV and writing for Unsealed 4X4 means you must be a four-wheeler, what's in your garage?
A: In the garage, there's a lot of junk, but in terms of vehicles I have my trusty old 92 HDJ80R 80 Series LandCruiser, my adventure bike, a Honda CB500X, and my most recent purchase a 2018 Toyota HiLux, to be used as a daily driver. There's also a camper trailer, loads of camping gear, recovery gear, spanners… just your average shed.
Q: The TV show has been to some amazing places this season, what has been your favourite?
A: Filming Episode Seven we went up to the Border Ranges and some of the tracks up there through the coastal rainforest were stunning; the dense, wet environment is such a contrast to the rest of the country, especially with how dry everywhere is at the moment. Taking my first trip through the Simpson Desert and the Hay River Track were also highlights.
Q: How'd you get into four-wheel driving?
A: I'm a Newcastle boy and basically grew up on Stockton beach. My Dad and Grandad both had 4X4s, and every weekend we would be out exploring Stockton, and then, when I was old enough, I was allowed to do some sand driving. Later on, I then figured out four-wheel drives can go plenty of other places, and the rest, as they say, is history.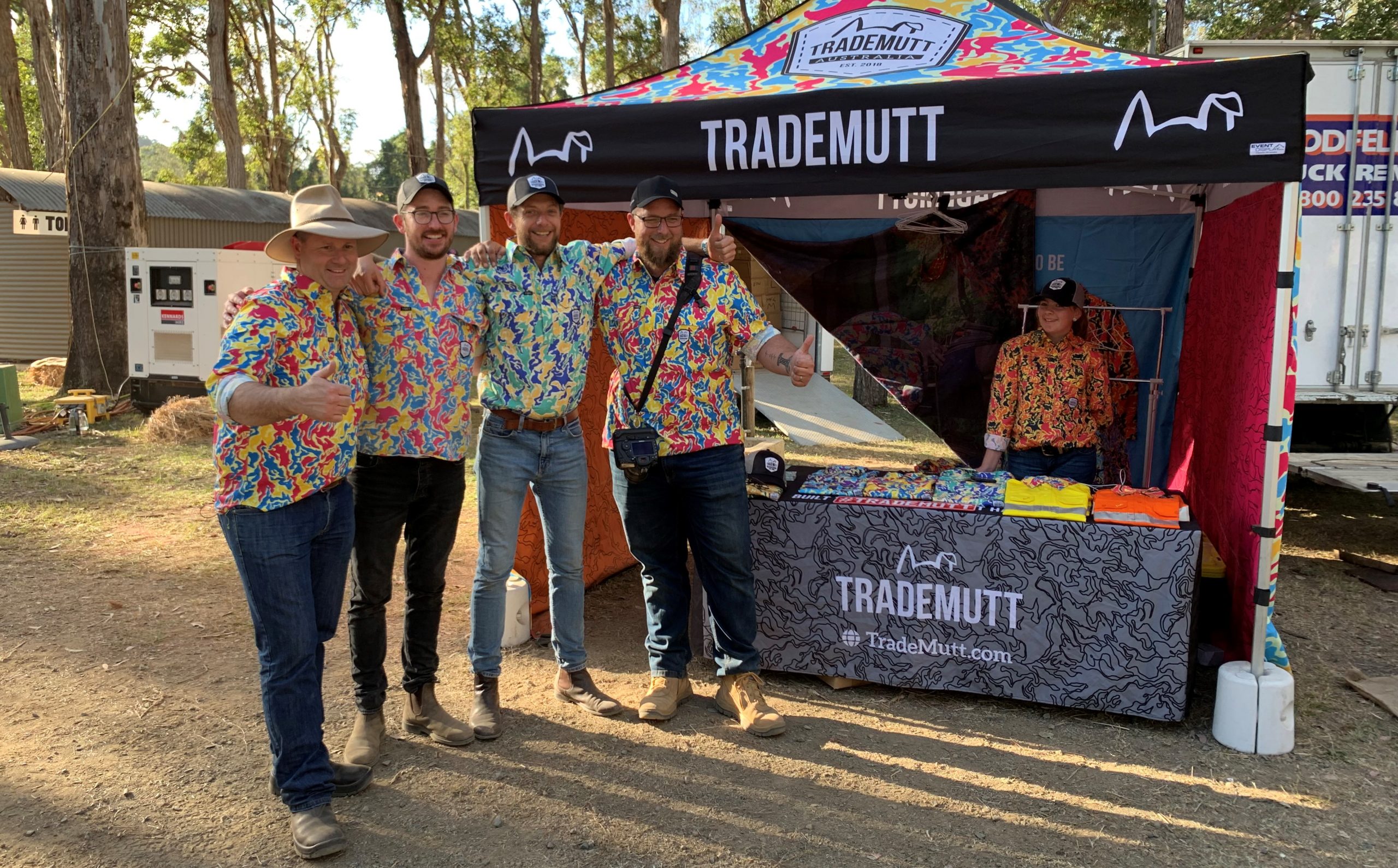 Q: Ok, so what's the deal with 'that shirt'?!
'That shirt' is from the team at TradeMutt. Essentially a couple of blokes who started up a workwear business with the sole aim of starting conversations around mental health, and speaking up about how you're really doing. Chances are if I'm brave enough to wear a shirt like that, someone will be brave enough to open up about how they're feeling and have a chat before it all becomes too much. Many of us have been there, and many have come out the other side. The shirt is a solid first step for a lot of people.
Q: What has been your favourite moment this season?
A: As you know, Pat is the master and I am the apprentice but getting to show up Pat with my superior Nutbush dance moves at the Big Red Bash was a highlight for me, but we're absolutely not mentioning a certain bearded giant dressed in drag; you'll have to wait to see that one!
Q: After driving it what did you think of the Amarok?
A: Heading into the TV show I was only ever a solid axle man, so driving the Amarok I was pleasantly surprised and impressed. The newer technology over my 80 Series showed that they can be extremely capable for something that only has a moderate lift and all-terrain tyres. The fact it was able to make it through some obstacles that previously I would've only felt comfortable putting the big old 80 Series across left me rather impressed.
Q: At the risk of flooding it with people, what is your favourite camping spot/destination?
A: It would have to be Pebbly Beach on the Coffs Coast, and that's because it's that little bit harder to get to because of tides and river crossing, which frightens off most people, leaving it nice and quiet particularly on public holiday weekends. Otherwise it'd have to be Georges Junction out between Kempsey and Armidale in New South Wales – It also has some stunning landscapes that I love.
Make sure you catch Wes making his debut appearance this Sunday 15th December at 2pm on Channel 10.