As you may have read earlier in this issue, choosing the right detector for what specifically you want to find takes a little more thought than you'd imagine. Don't get me wrong, some will help you find both gold and relics and treasure reasonably well. But if you have just one thing on your mind, that shiny yellow stuff that legends and fortunes are made of, the SDC 2300 from Minelab really is hard to go past for a magic little compact package.
We took the tried and tested SDC 2300 out to a bit of private property (which you can access, too) near Mudgee and put the little fold-away 'detector that could' through its paces. We tested its mettle against a couple of reasonably novice detectorists and some proper small gold pieces.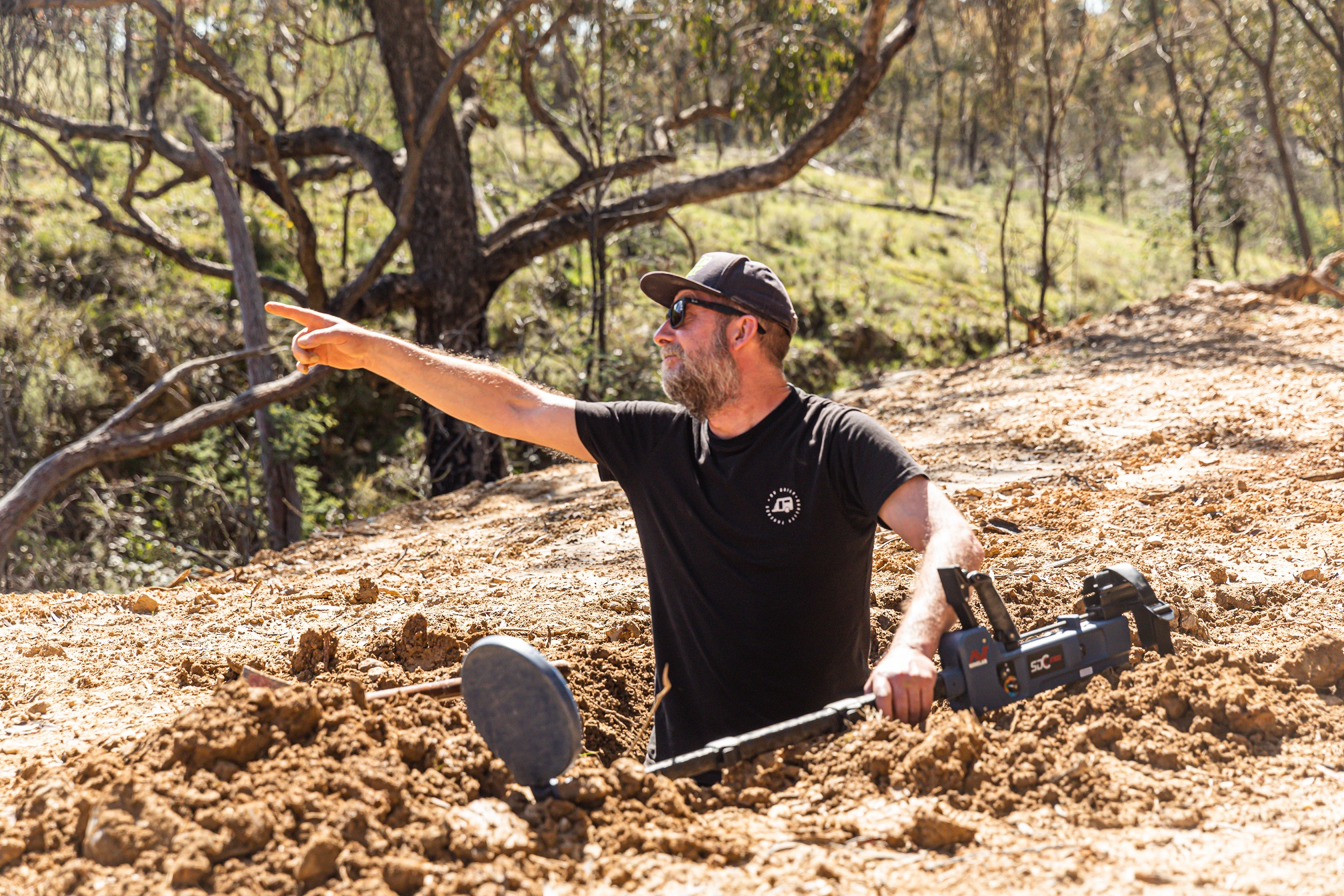 Without any further ado, let's go through what makes this detector tick, and then we'll get into how well it did after a few hours in the field.
The technology and features
Despite the SDC 2300 being released in 2014, it's still a staple among four-wheel drivers and those looking for a gold-specific machine. It features Multi Period Fast (MPF) technology, which optimises performance on smaller gold, and in highly mineralised ground. This works on Pulse Induction technology, so it separates the transmit and receive signals resulting in minimal residual transmit signal on the receiving pulse. For those familiar with the high-end GPX detectors, MPF is their staple technology which makes them some of the best in the world, and the SDC 2300 in a more mid-range pricing bracket features this same technology.
In the box you'll find that there isn't a bunch of poles, a coil and a control unit to put together — the entire package is assembled and ready to go. You just need to fold out the coil, extend the telescopic arm and you're off and detecting, making the machine a truly one-piece design. And once it's all folded up, the entire unit is only 216 mm high by 400 mm long with a width of just 50 mm. So it will fit just about anywhere you want to store it in your four-wheel drive and happily fit inside a backpack for longer treks to where you want to search for gold off the beaten track.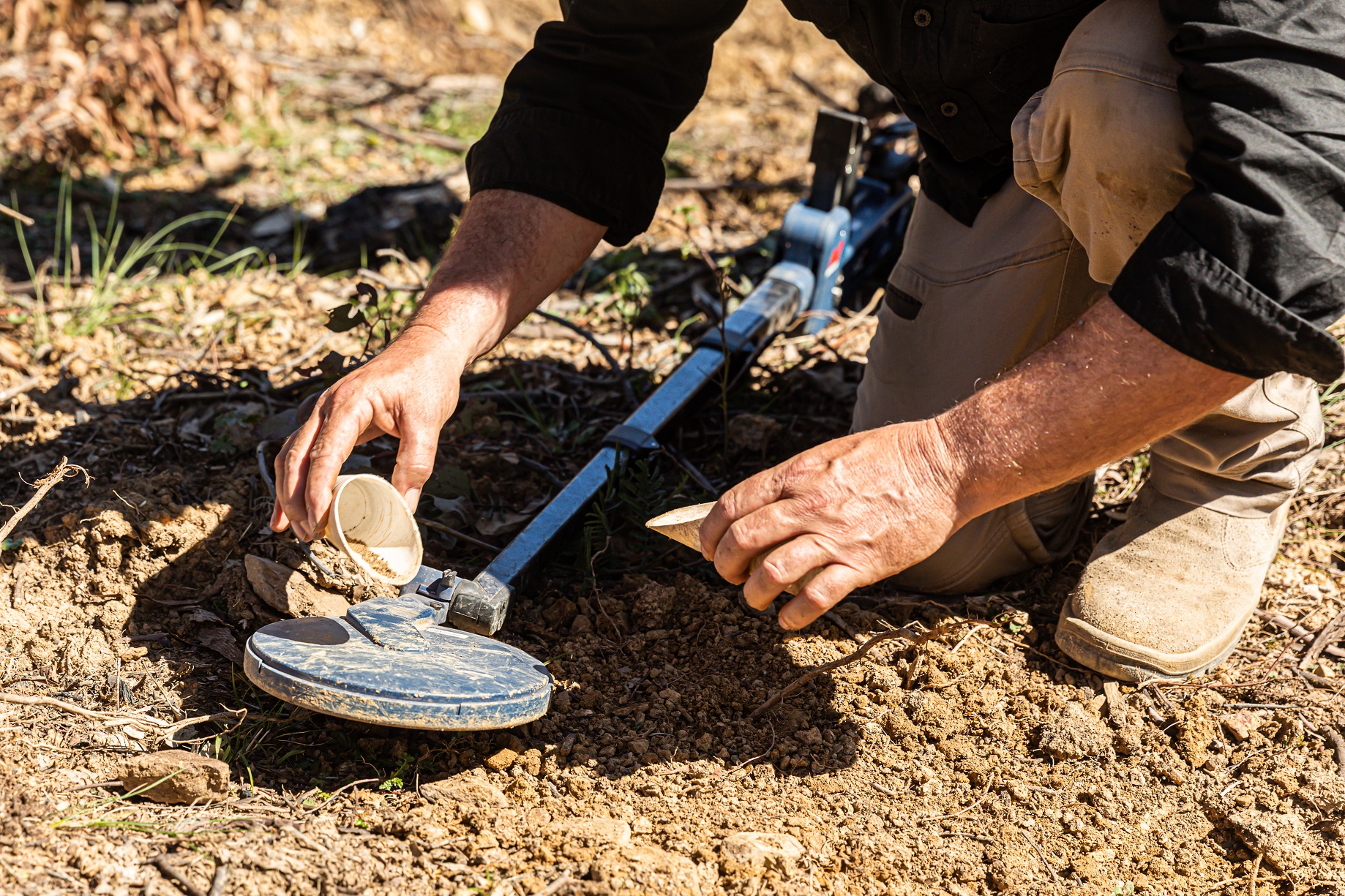 Minelab calls the SDC 2300 a true All-Terrain detector, and this couldn't be truer with the machine being fully submersible to three meters or 10 feet in the old money. This includes the entire detector from the coil to the control box. Worth mentioning is that Minelab builds a lot of gear for military applications and the SDC 2300 shares more than a few similarities with the company's bombproof military minesweepers.
The machine is powered by four C-cell batteries, which can be had in both rechargeable nickel-metal hydride (Ni-MH) batteries, and a lithium-ion (Li-Ion) battery pack. That said, if you want some backups, it will work just as well on non-rechargeable alkaline C-cells too. In the box along with the SDC 2300, you'll also find a charger for your batteries, and a set of headphones ready to be plugged into the machine. I should probably mention here that the headphones themselves are not waterproof, however, the cable that runs down to the detector is — if you use the headphones while detecting underwater, make sure you keep your head (and the headphones) above the water level! That said, you can get waterproof headphones for the SDC as an option too if that's more your thing. I should also mention that the SDC comes with a charger for your batteries, with both a 240-volt mains adapter and a ciggy-socket style 12-volt plug for charging on the road.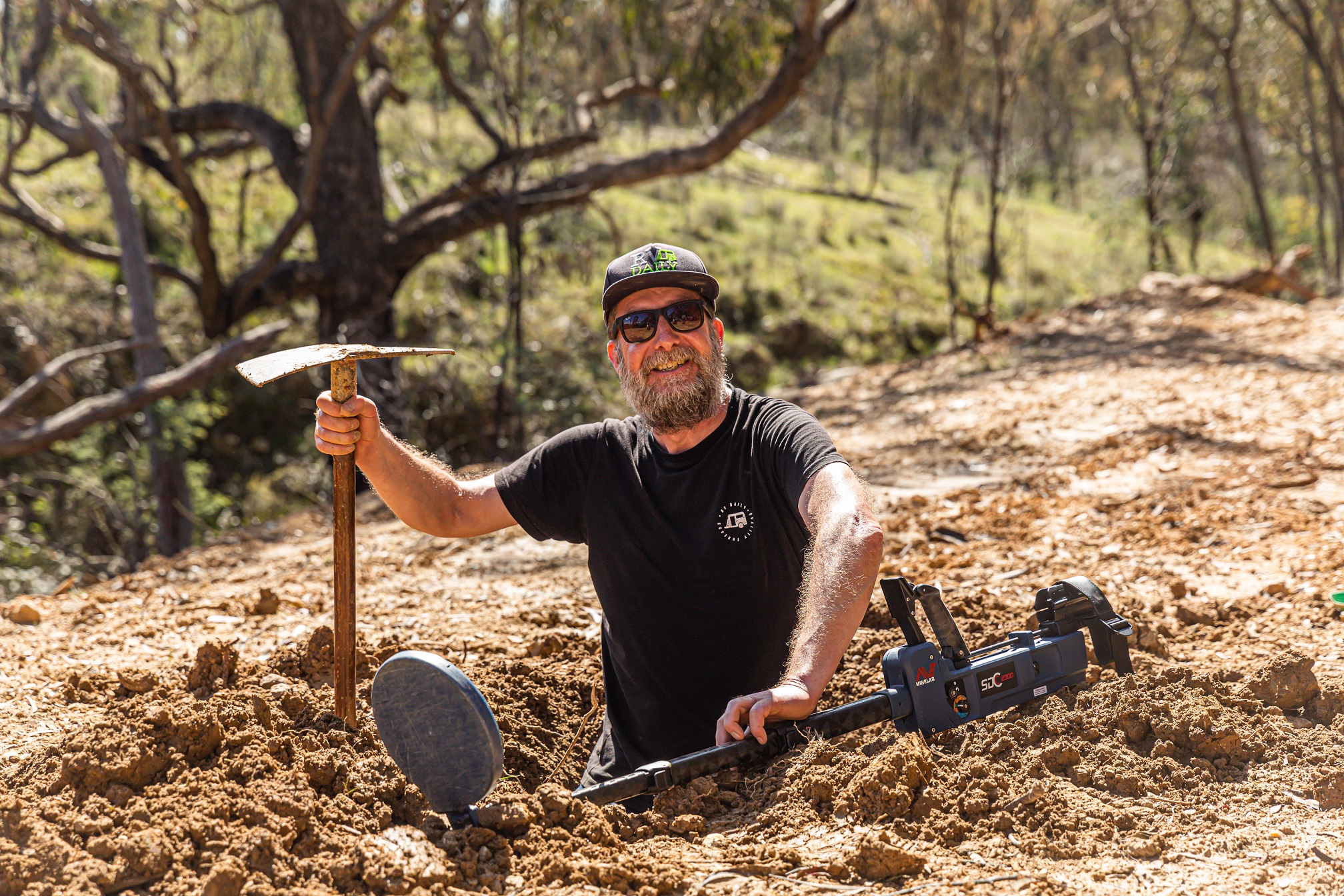 Controls of the unit are by way of a couple of dials that adjust sensitivity and turn the unit on, and three buttons that look after noise cancel, threshold and ground balance. All in all, it's a very simple machine to control, for all the technology and gold-finding wizardry within.
Using the SDC 2300 in the field
For someone who had never successfully found gold with a metal detector, I can tell you that the SDC 2300 is an absolute piece of cake to use (and even find some gold). Upon arriving at the ground we were going to detect, I cracked out the SDC and had it unpacked, unfolded and ready to go in about 15 seconds flat. From there it was just a matter of turning the machine on with the dial on the side, setting sensitivity to 2 (because green means good… and it matched the earth we were working in) and I was just about ready to go.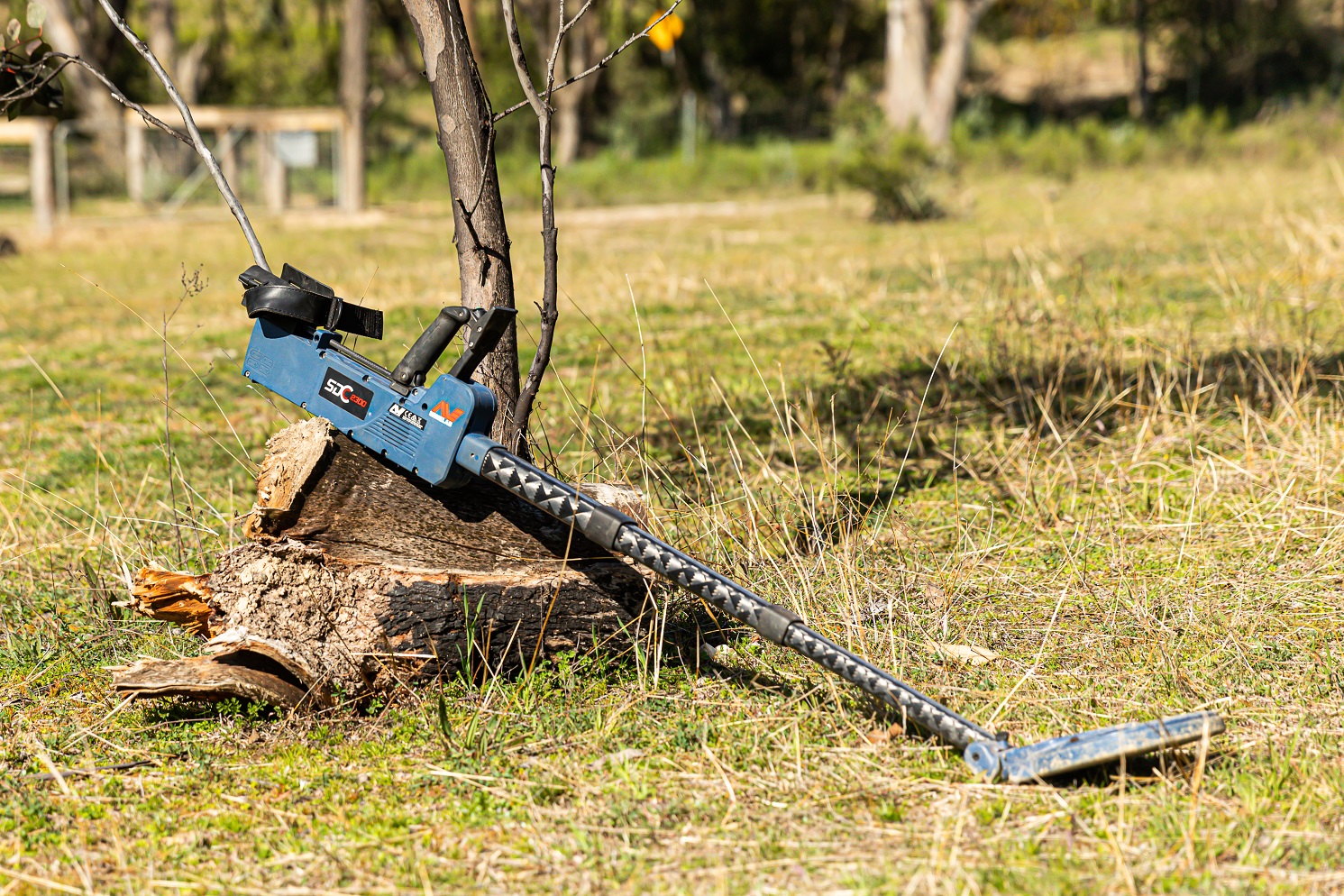 From there I did a noise cancellation to remove any electro-magnetic interference (EMI), set the threshold to midway along, and completed a ground balance. You do this by holding the green button on top and pumping the coil up and down a few times (make sure you don't touch the ground with the coil when you're doing this).
Then it was just a matter of taking off to a piece of dirt that looked right to me and starting to sweep the coil in a 10-2 o'clock arc in front of me. When you're detecting, make sure you overlap each swing so you don't miss any ground. The tip I was given by Clegy and Kim (the two master-detectorists who accompanied us out into the field) was to imagine the detector is a Sharpie (or Texta); you want to colour in all of the ground you walk over — don't leave any gaps!
Throughout the few hours we were detecting, we managed to score four sub-gram bits of gold. Sure, not enough to retire on (thankfully I get to keep my day job writing articles for you, dear reader), but certainly enough to get the heart pumping and plaster smiles on everyone's faces.
For a straightforward, simple detector that has all the built-in technology you could want, the SDC 2300 really is hard to go past. Don't get me wrong, if you want to get proper serious about detecting and want the best of the best, stepping up to a GPZ 7000 might be the thing for you. But for me, who only gets to go detecting when I can get out of the office for a few days at a time, I don't think there is anything better for chasing gold than the easily packed up, stored and carried SDC 2300.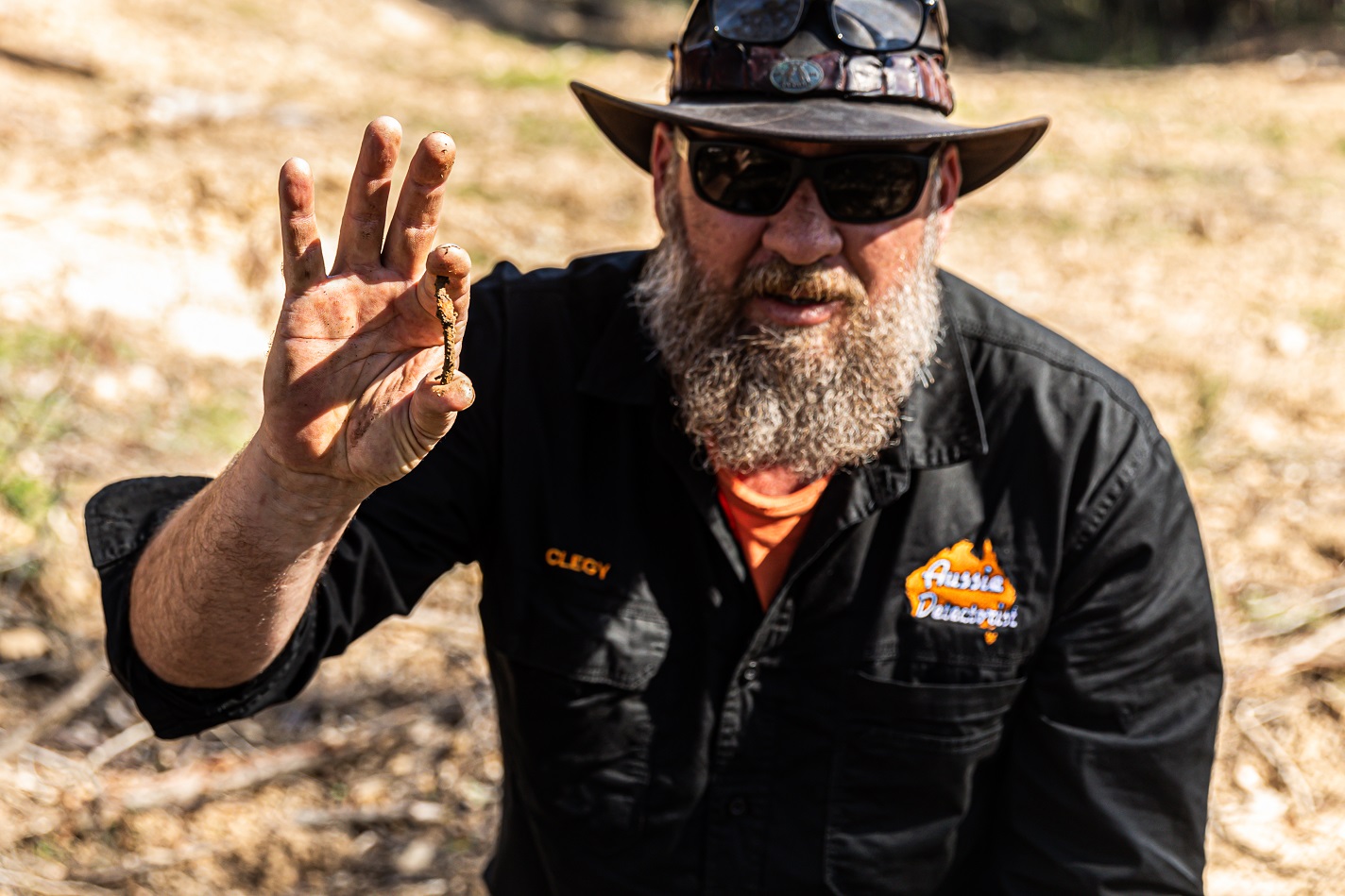 Where we went and our teacher
As I mentioned earlier, we were on a bit of private property out the back of Mudgee, NSW for some education and detecting fun. There's a fellow by the name of Justin Cleghorn, known affectionately as 'Clegy', who runs the Aussie Detectorists shop in Newcastle, and he just happens to run training and tours out to the NSW goldfields. Another master detectorist and contact of Clegy's is Kim, who owns the land we were playing on, and opens it up for gold detecting tours and training for Clegy.
If you get in touch with Clegy, he will undoubtedly be able to give you the ins and outs of all the detectors worth owning. Plus Clegy will walk you through the best detector for what you'll be doing (whether gold, treasure or relic detecting), and he can get you sorted out and on your way to having a ball while out in the bush or at the beach.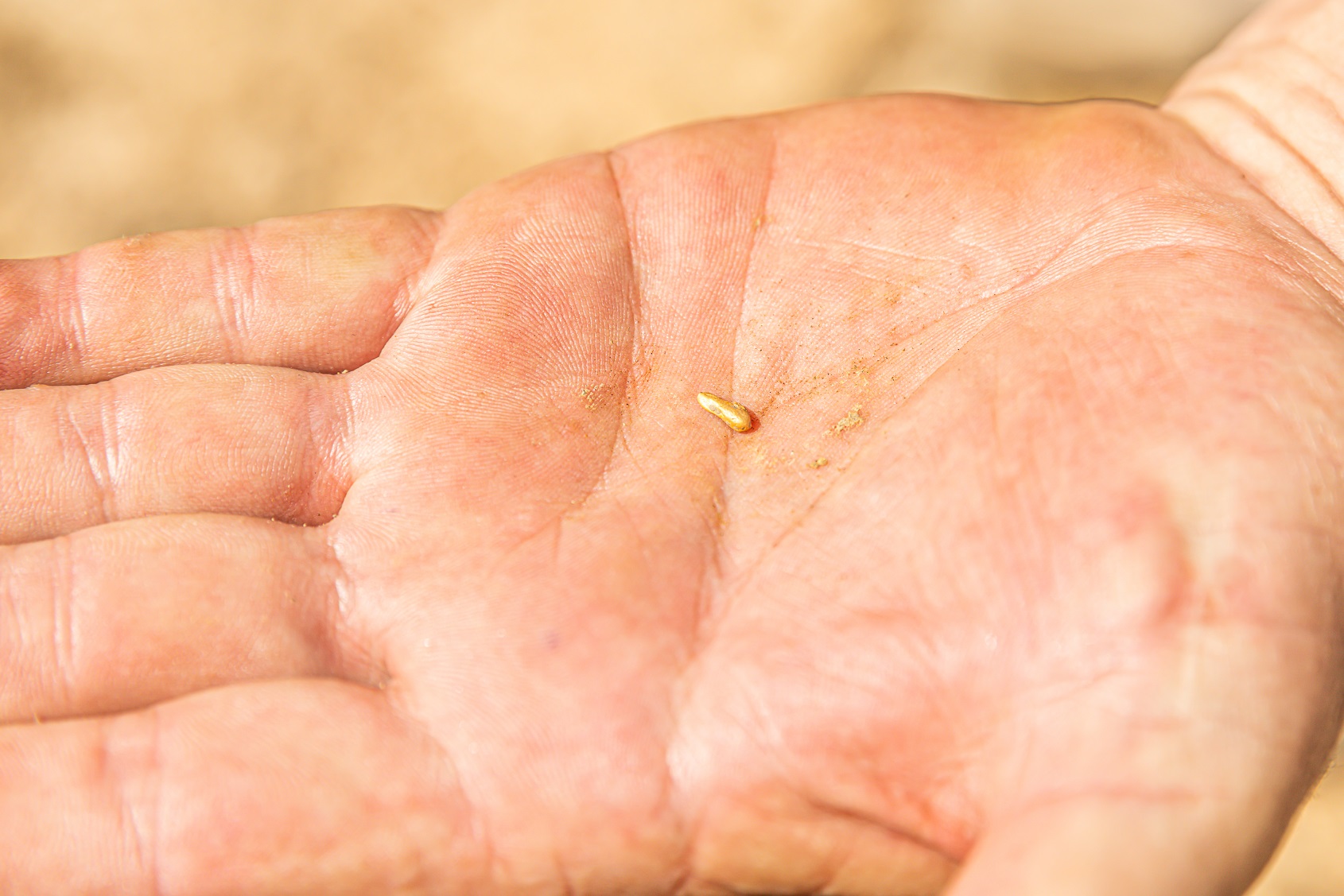 You can visit Clegy's website at www.detectorist.com.au, and you'll fi=nd the Aussie Detectorist shop in Mayfield, NSW, just a few kilometres from the centre of Newcastle.
Specifications
Model — Minelab SDC 2300
Application — Gold Prospecting (waterproof 10ft)
Coil (standard) – 8″ Round Monoloop
Audio Output — Built-in speaker, Minelab headphones (supplied), Koss Waterproof Headphones (optional), Pro Sonic Wireless Audio (optional)
Visual Display — 9 LEDs indicate detection, battery status and threshold level; 1 low battery warning LED
Length — Extended: 1500 mm (59.1″) Collapsed: 400 mm (15.7")
Weight — 2.3 kg (5.1 lbs)
Batteries – Li-Ion Battery Pack with charger, 4 x C-cell 1.2-Volt 5000 mAh rechargeable, 4 X C-cell 1.5-Volt Alkaline (not supplied)
Detect Modes — Normal (1-5 Sensitivity range) and Salt (1-3 Sensitivity range)
Noise Cancel — Manually Initiated, Automatic Scanning
Ground Balance — Automatic Ground Tracking (AGT) Fast Ground Balance
Threshold — 9 audio levels
Audio Pitch — Low/High
Transmission and Technology — Pulse Induction (PI) and Multi Period Fast (MPF)
Warranty — 3 years control box and coil
Priced from:
$4199 with Ni-MH batteries
$4299 with Li-Ion batteries