The 2021 Ford Bronco has been spied again having shed its faux Ranger body, giving us the best look yet of its rugged, boxy shape.
Photos by SpiedBilde. Drip, drip, drip…Ford continues to tease the Ford Bronco ahead of its reveal later this year. Via numerous patent leaks and spy photos like these ones, we know that Ford is keen for the retro-inspired Bronco to battle the Jeep Wrangler.
The last time we saw the Bronco, Ford had it wrapped in a cut-down Ranger body and the Interweb howled. These latest pics from our spy snappers in the US (and shared on our sister site, Unsealed 4X4), give us our best look yet at the Bronco. Sure, it's all covered in weird-looking camo but the boxy, retro shape is clear to see.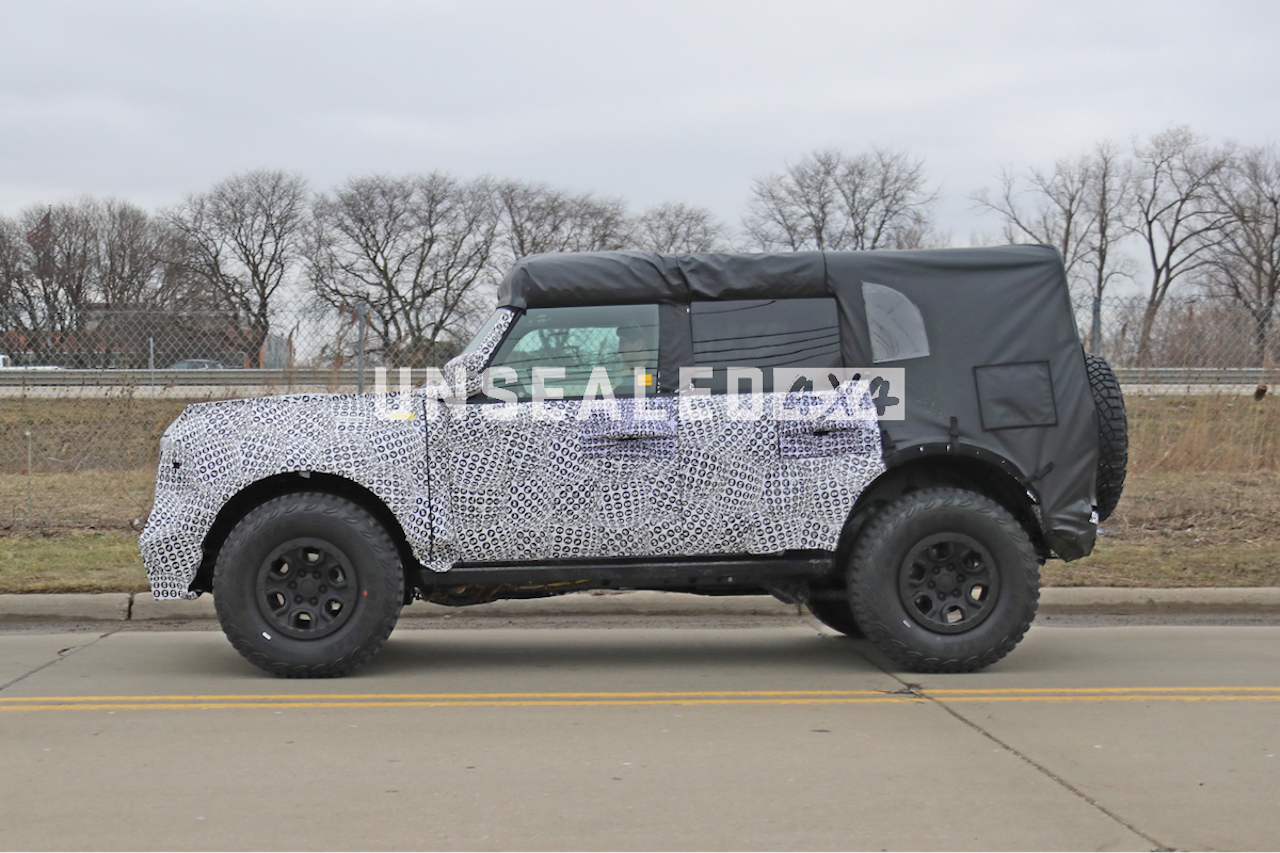 What's got a lot of people frothing is the fact it's running the same 315/70R17 Goodyear Wrangler Territory MTs as the F-150 Raptor, although the tyres on the Bronco we see here are claimed to be a different compound to the Raptor. Look closer and you'll see the 17s are bead-lock wheels…these are unlikely to be standard fit but available as a cost-option from dealers.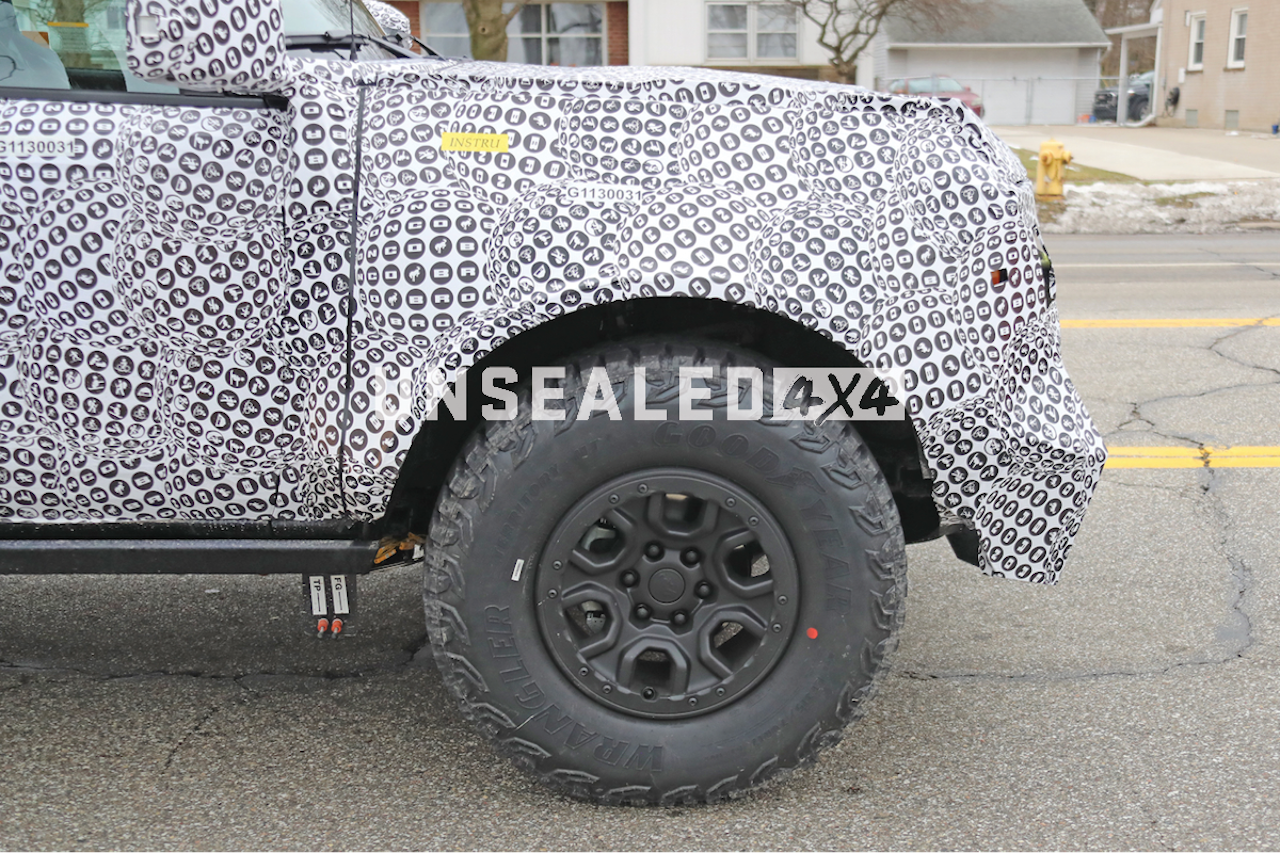 The spare is rear mounted which makes for an improved departure angle, as per the Jeep Wrangler. Through the heavy camo you can still see the new Bronco will be pretty brutal looking in the metal. That said, we're expecting the edges to be softened slightly; check out the front grill and you can see the round-lloking headlights and an LED daytime running light extending into the grille.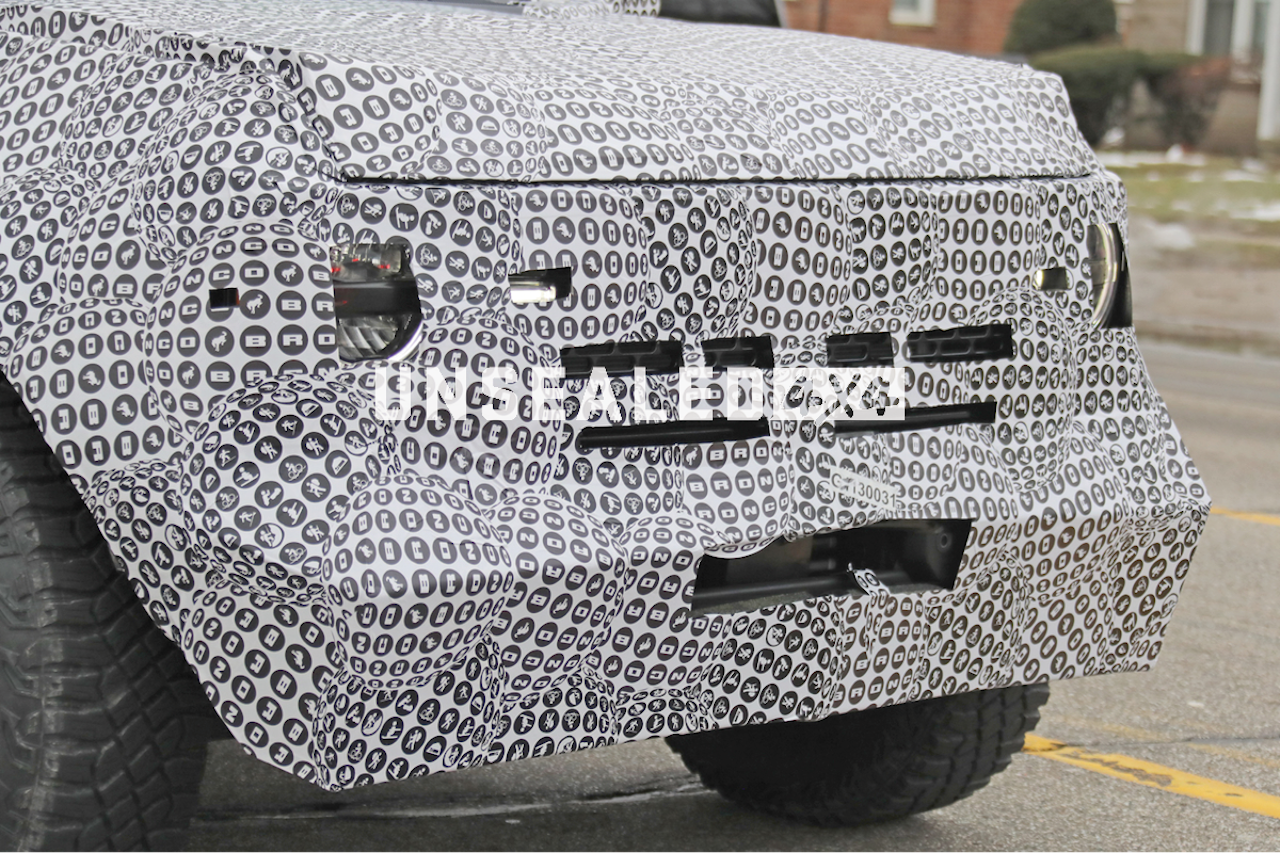 We're not sure what's hiding under the padded roof camo; maybe a removable roof, like the Wrangler? We know a patent showing that has leaked online over the weekend (see the image below).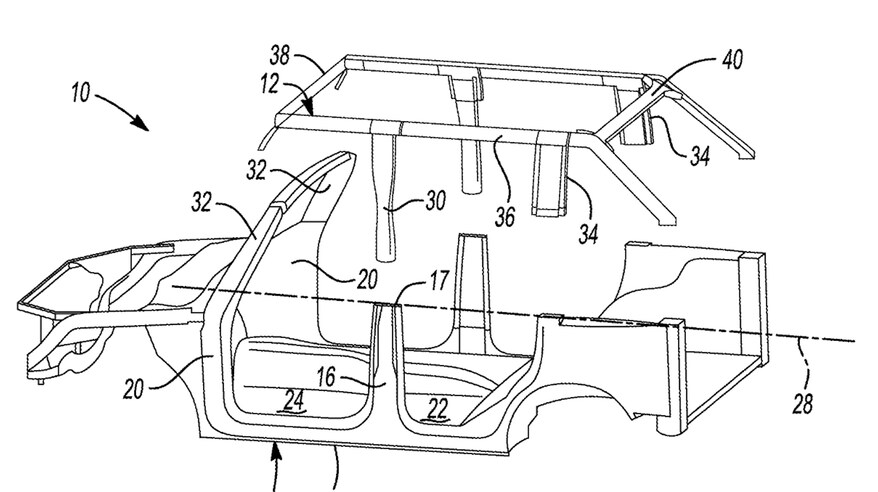 In terms of the engine, we're all still guessing although it's likely it'll run the same 2.3-litre four-cylinder turbodiesel as the Ranger in the US with speculation a turbocharged V6 will also be available. Ford has already confirmed the Bronco will get a hybrid drivetrain.
In terms of the platform, we know it shares the T6 platform used for the Ranger and Everest, but rumour has it the Bronco will debut the latest version of that platform which will then make its way under the all-new Ranger (and Volkswagen Amarok) from 2021-2022. Stay tuned for more on the Bronco.
This article first appeared on our sister publication Unsealed4X4