All vehicles in Simpson Desert Conservation Park and Simpson Desert Regional Reserve must be fitted with a sand flag.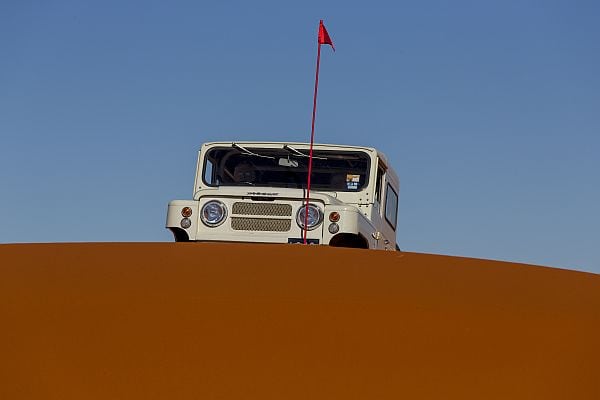 Minimum size of the flag is 300mm by 290mm high, and must be mounted a certain height from the vehicle. If your flag is mounted from the front of the vehicle it must be a minimum of 3.5 metres high, whereas roof mounted flags are specified with a 2 metre minimum.
This rule kicks in on the 16th of March, and you run the risk of a penalty if you don't have a flag mounted to your vehicle. If you are travelling the Simpson before then, it's a really good idea to have a flag mounted anyway, to give other travellers a bit of warning before you breach the crest of the many parallel sand dunes you encounter during the crossing.
Did you know, that the Simpson Desert was named so by Cecil Madigan, after Alfred Allen Simpson, an Australian philanthropist and geographer, and the president of the South Australian branch of the Royal Geographical Society of Australasia.