ECB have just released a range of frontal protection systems to suit the new Amarok V6.
The ADR compliant range consists of Big Tube Bar (and winch compatible version) with bumper lights.
The Big Tube Bar is Manufactured from hi-tensile, structural grade alloys and featuring fully gusseted 63mm headlight tubes, the bar provides the best protection for the vulnerable bumper, grille and headlights. A tapered, one-piece bumper incorporates a full-width, braced lower protection skirt providing protection for the delicate mechanics and cooling systems. Standard features of the Big Tube ™ Bullbar Bar for the V6 Amarok includes full integration of front parking sensors into the bullbar, spotlight mounting provisions, an aerial tab, LED indicator/park light combinations, air directional cooling vents and ECB Driving Lights.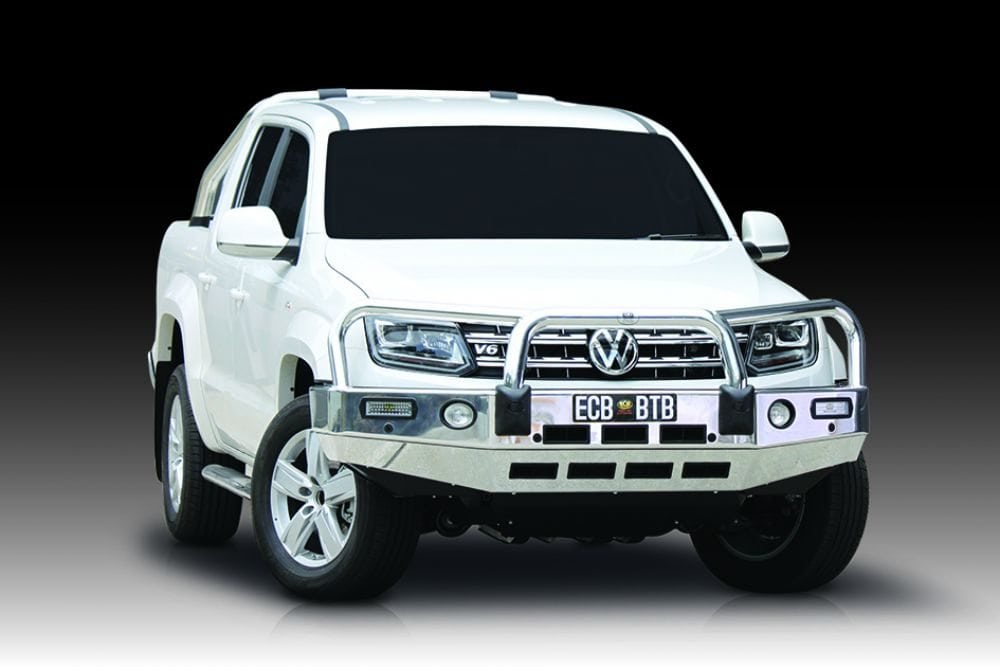 The Type 8 Bar in polished or powder coated finishes.
Manufactured from hi-tensile alloy with a 63mm x 4.2mm thick centre tube, this fully welded strong Type 8 bar provides premium frontal protection for the bumper, grille and headlights and a plasma cut steel mounting system provides the strongest fit possible. A lower 6mm thick alloy plate provides radiator protection and relocation of the vehicles front two parking sensors. Driving light mounting provisions are also standard inclusions. Choose from a mirror polished alloy finish or your choice from ECB's range of premium, low maintenance powder coated alloy finishes, where bugs wash straight off.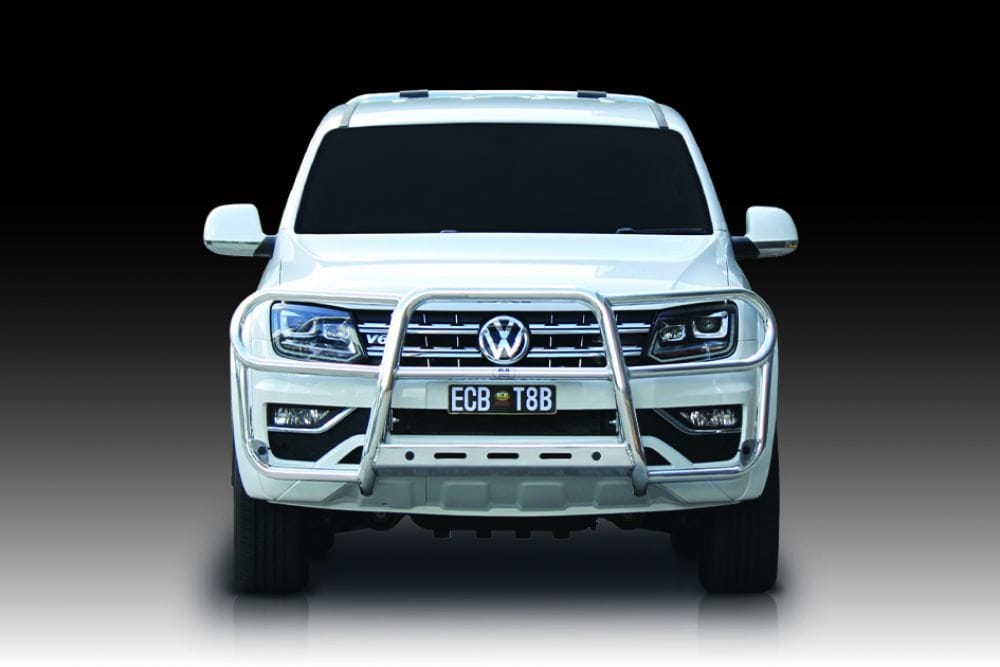 And finally the 76mm Nudge Bar.
Impact protection is just on of the benefits of the 76mm Nudge Bar. Designed and manufactured in Australia to suit our harsh Australian conditions, this nudge bar is formed from 4.75mm thick hi-tensile alloy tubing and will never corrode or rust. This sporty and sleek 76mm Nudge Bar provides premium strength with the inclusion of a 6mm thick alloy plate for radiator protection and provides a relocation point for the vehicles front two parking sensors, to maintain this important safety feature.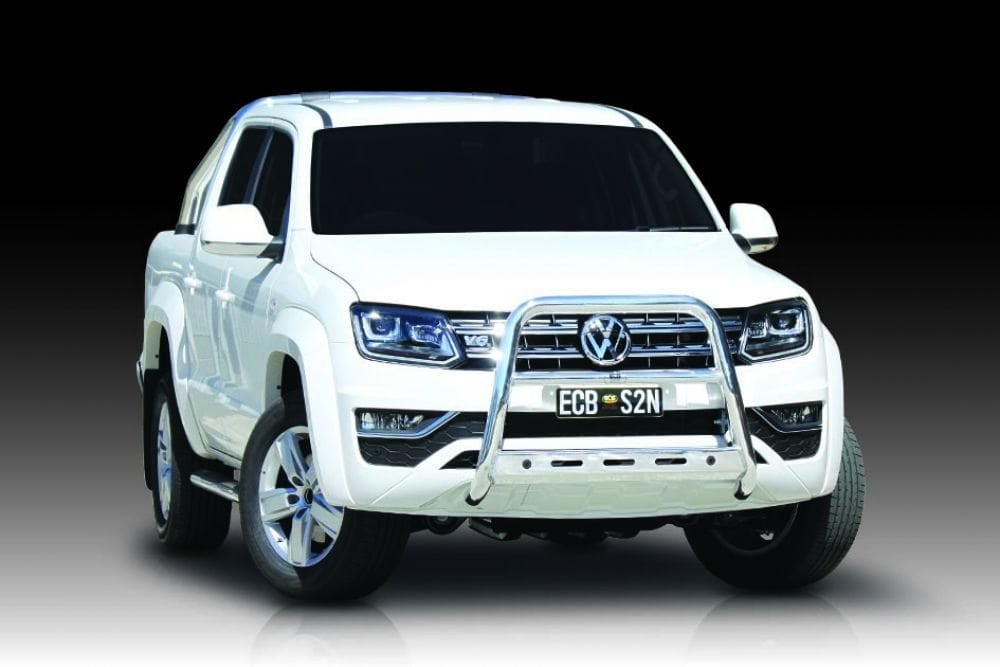 All East Coast Bullbars are ADR Compliant, Air Bag Compatible and are covered by ECB's exclusive Lifetime Warranty.