The Big Red Bash is happening once again in 2016, on the 4th-6th of July. And once again, it's at the foot of Australia's most famous sandridge, Big Red (AKA Nappanerica).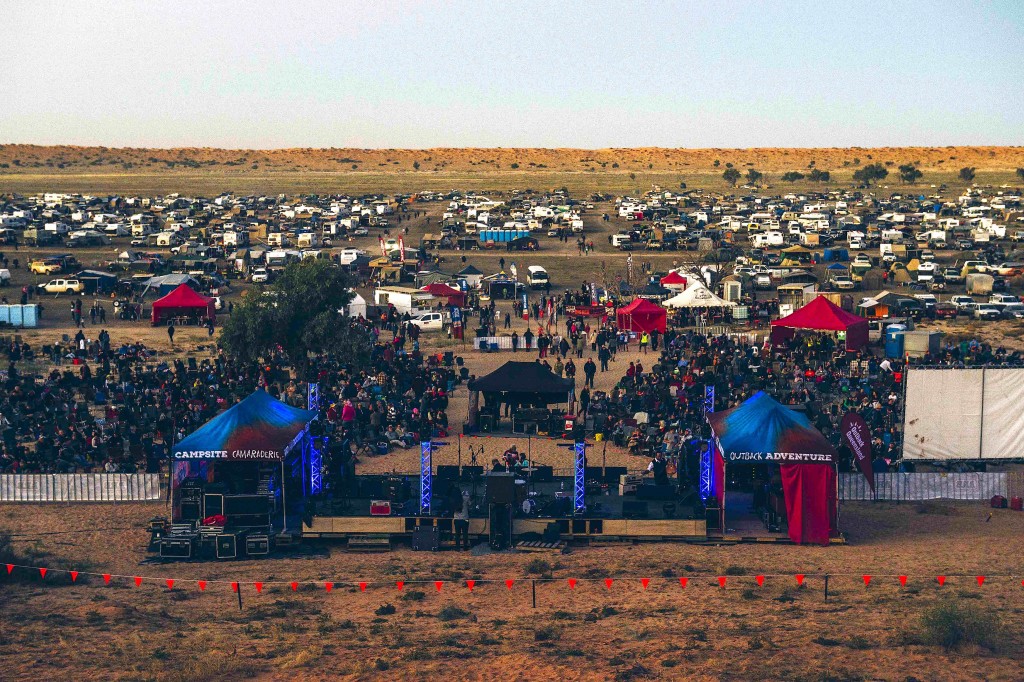 Going into it's fourth year, the Big Red Bash lineup has now been announced:
BIG RED BASH LINEUP
Monday 4th July – Sunset performance
Glenn Shorrock and Brian Cadd
Tuesday 5th July
Col Finley
Christine Anu
Shane Howard
Adam Harvey
Troy Cassar Daley
Paul Kelly
Wednesday 6th July
Mahalia Barnes
Russell Morris
Adam Brand and the Outlaws
The Angels
Jimmy Barnes
We've been out there the last couple of year, and are biting our nails down in anticipation for the next installment. It's an awesome few days at Birdsville and Big Red, seeing some iconic Australian music at a truly iconic location.
Tickets will go on sale at 9am on the 9th of November, at www.bigredbash.com.au. Check out the website for more information. See you out there!