Parts of Outback Australia have been hit with torrential patches of rain, closing tracks left right and centre. Of course, nobody living out there is complaining: the many pastoral stations in the area like Mount Sarah, William Creek and others are thanking that the heavens have opened in such spectacular fashion.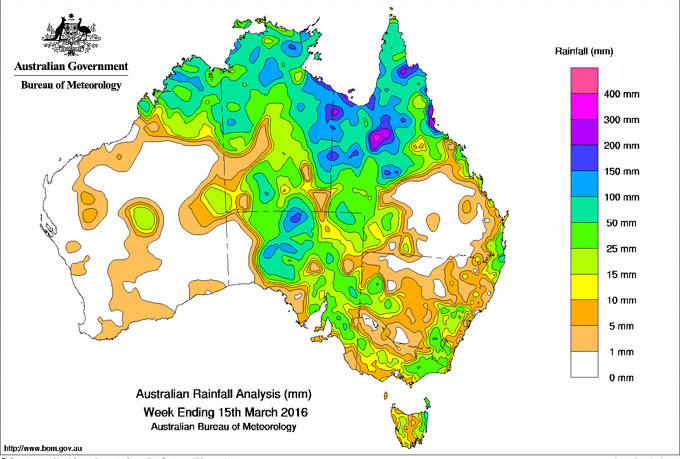 For example, Mt Dare has copped 75mm of rain in just four hours. Well-known stops like Oodnadatta and William Creek are stranded, along with many of the pastoral stations. Fuel, parcels and supplies aren't expected for up to 10 days in some areas.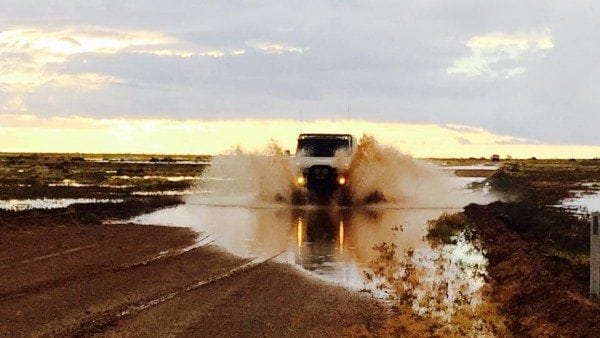 A big group of Earthcruiser offroad motorhomes were on their way to the Simpson Desert, but are now stuck in Oodnadatta, waiting for conditions to improve. News reports have indicated that some tracks have been opened to 4X4 vehicles only, in a bid to allow some movement, but this is a daily-changing affair. Our advice is to check conditions before travelling, give yourself a few extra days, and have a 'Plan B' in mind.
https://www.facebook.com/EarthcruiserAustralia/videos/487150338153645/
Thanks to Mark at Earthcruiser for suppling the video and images.
To check what the rain and roads are doing now, follow these links.
Bureau of Meteorology: http://www.bom.gov.au/
Outback South Australia Road Conditions: http://www.dpti.sa.gov.au/OutbackRoads
Outback New South Wales Road Conditions: http://www.bourke.nsw.gov.au/engineering/road-conditions
New South Wales Road Conditions: https://www.livetraffic.com/desktop.html
Northern Territory Road Conditions: http://www.ntlis.nt.gov.au/roadreport/
Queensland Road Conditions: http://131940.qld.gov.au/