Jeep Crew Chief 715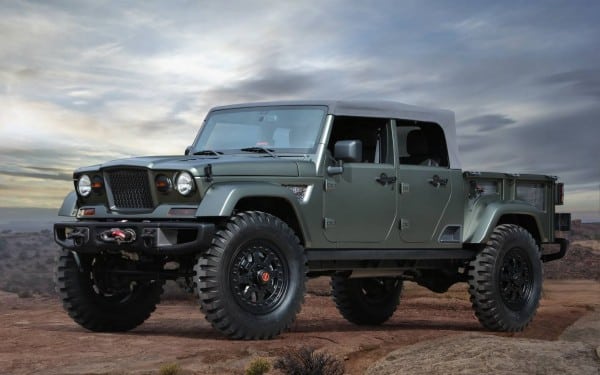 Jeep take their heritage very seriously, probably more seriously than any other 4X4 manufacturer out there. This big unit is a big shout-out to that heritage, modelled off the military workhorse Kaiser 715. Visual cues to this old model abound, with bar tread tyres and that Jeep Gladiator front end. Underneath is Jeep Wrangler running gear, so maybe this is a bit of a taste of what Jeep's dual-cab ute could look like?
Jeep Shortcut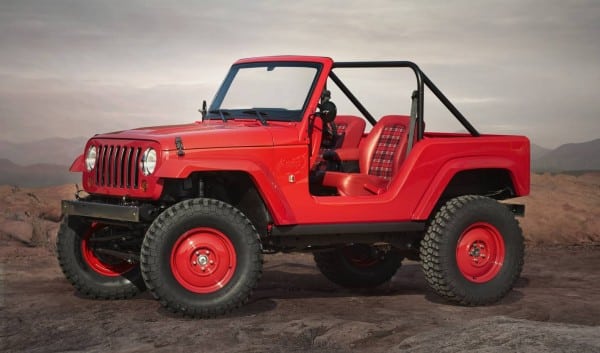 Showing how much has changed over the years, and how little has changed over the years, Jeep's Shortcut harks back to the current JK's granddaddy, the CJ-5. CJ stands for Civilian Jeep, essentially demilitarised and sold to the public as a no-nonsense, capable and cheap 4X4. Have a go at those plaid seats, hey? Awesome.
Jeep Comanche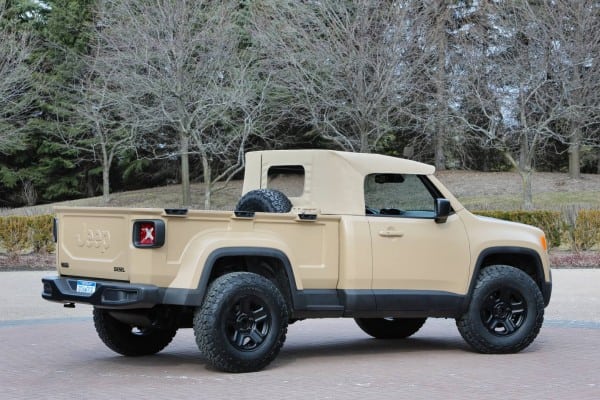 Ever thought of doing a ute chop on Jeep's smallest car? No, no, we haven't either. Whether you asked for it or not, here it is, in all of its glory. It doesn't make a tonne of sense, but it does show that Jeep designers do have utes on the mind. It's been toughened up with a lift and variety of bolt-on kit from the Mopar catalogue, and has been given a bit of a military look. Why? Because who doesn't like a bit of Desert Sand, here and there. Oh, sorry. Jeep called this colour 'Beige Against the Machine'. Interesting.
Jeep Renegade Commander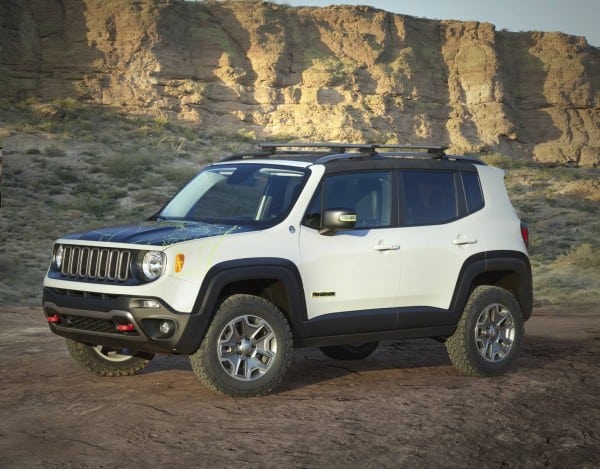 This unit shows just how tough a Jeep Rengade can get, without going to the extremes of a ute chop. A 2"lift and bigger rubber compliments another long list of bolt-on Mopar goodies. Like the factory models, this Renegade unit runs a 9-speed automatic gearbox, with special electrickery to help with off-road driving. Is it any good? We aren't sure yet, but are planning to find out.
Jeep FC150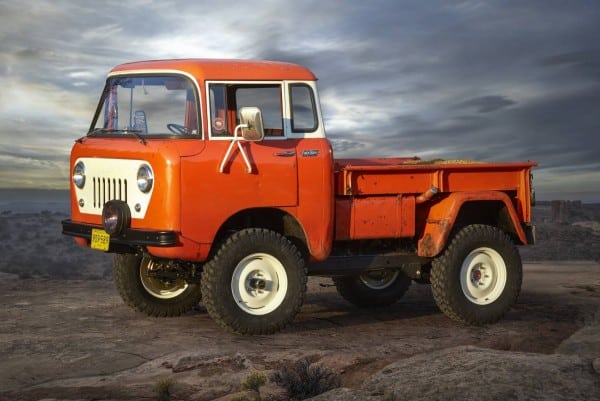 Personally, I think this is my favourite. It's one of those designs that shouldn't really make sense, but is still great. It's not a concept, rather a 1960 model FC150 (Forward Control) that has been modified under the skin for better driveline and diffs. Once again, Jeep is pushing the utility heritage hard this year, I think smoothing the road for a Wrangler-based ute release.
Jeep Trailcat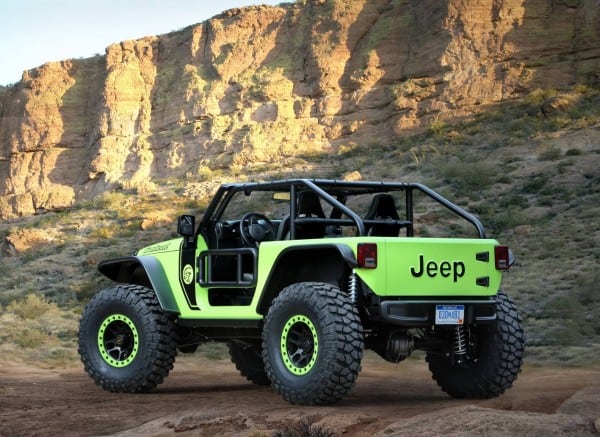 Here's where they really let the cat out of the bag, please excuse the pun. Trailcat refers to the Straight-Outta-The-Fiery-Pits-Of-Hell powerplant: Chrysler's ridiculous Hellcat V8. It's a 6.2 litre supercharged Hemi, spitting out 527 crazy, crazy kilowatts. If you want to see this motor in action, google 'Hellcat'. If that's not enough, 39.5 inch tyres are used, and the roof is chopped. And the paint is, well, a bit of a shame.
Jeep Trailstorm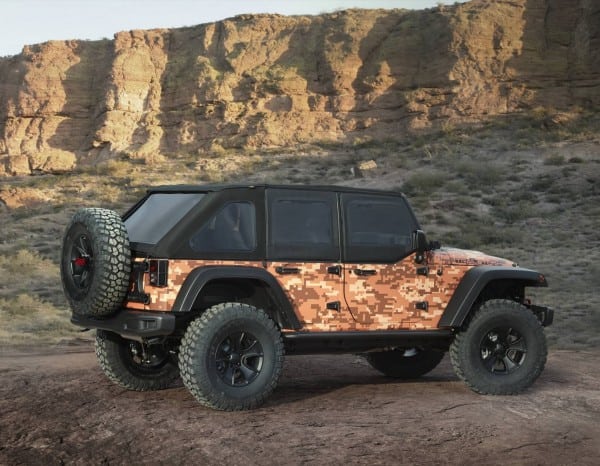 A bit of an 'overland' tourer, under the Minecraft-inspired paintwork sits the Pentastar V6, upgraded diffs front and rear, and extra room for fuel and supplies. Interestingly, the interior of the Trailstorm has been finished off in bedliner, allowing for a full hose-out after a day of fun.
Do you think Jeep are going to release a Wrangler ute?