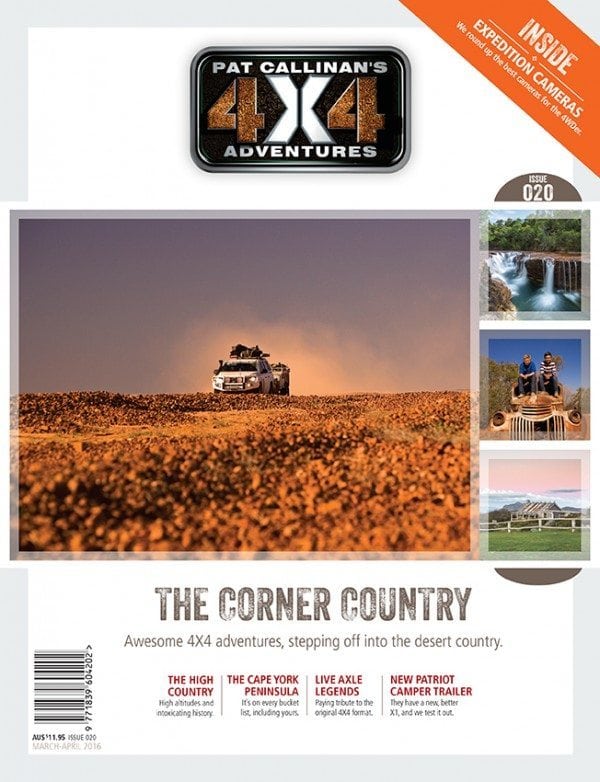 After some hard work at the office, Issue 020, the latest issue of Pat Callinan's 4X4 Adventures magazine is now in newsagents around the country.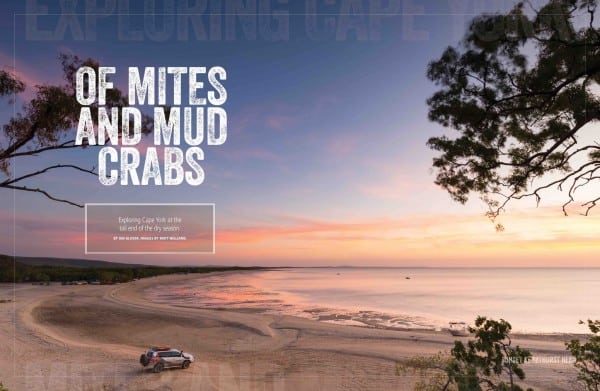 This issue includes Pat's latest journey through Outback New South Wales and Corner Country, through great spots like White Cliffs, Cameron Corner, Innamincka and Birdsville.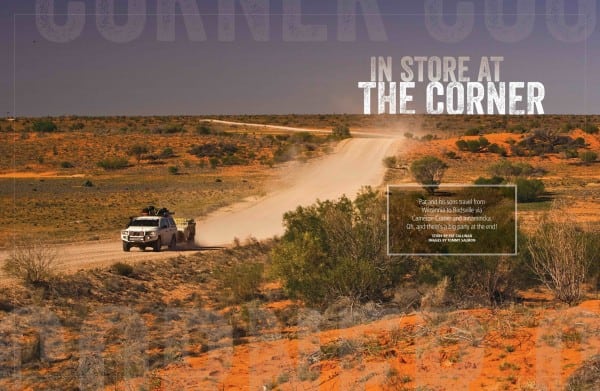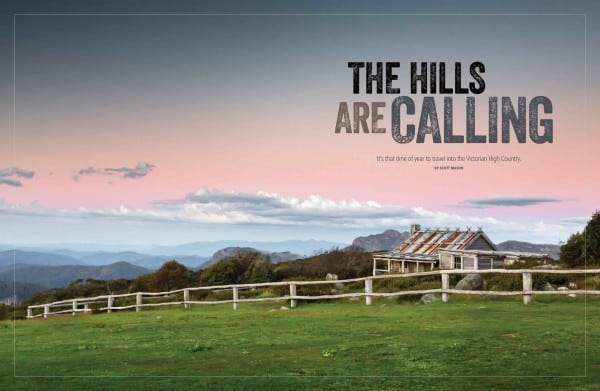 Ian Glover also travels to Cape York, behind the wheel of Hema's 200 Series LandCruiser. He's got a hit-list of places to visit, and not all of them are easy to get too… Let's hope the paint was already scratched…
The Victorian High Country is also visted by Scott Mason, showing you some of the best tracks, huts and history that alpine Australia has to offer.
We test drive Jeep's latest Grand Cherokee, and Patriot's brand-new X1 camper trailer, which is a complete redesign over the old model. There is also an awesome custom Isuzu D-MAX dual-cab ute.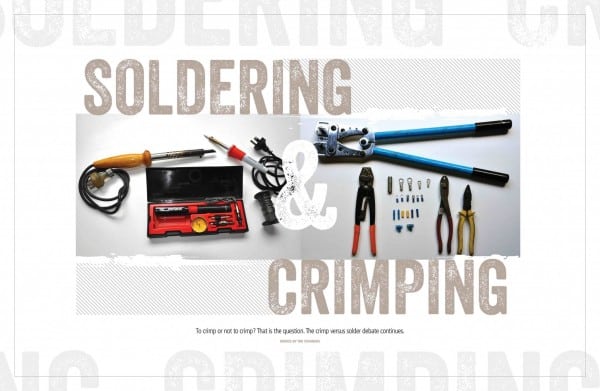 There's a guide to cameras for the 4WD tourer, from point-and-shoot units, all the way to semi-professional DSLRs. This is just a start, you know. Each issue of Pat Callinan's 4X4 Adventures is packed with tips, tech, how-to stories, product reviews and gear news. The magazine is capped with only 30% advertising, and is printed on thick, glossy paper stock.
Also, don't forget that Pat Callinan's 4X4 Adventures is, as far as we know, the only 4X4 magazine that Australian-owned and printed, we also only use accredited wood sources, through the PEFC (Programme for Endorsement of Forest Certification), and are the only media member of the Australian Automotive Aftermarket Association and Australian 4WD Industry Council.
Subscribe now, at https://store.mr4x4.com.au/