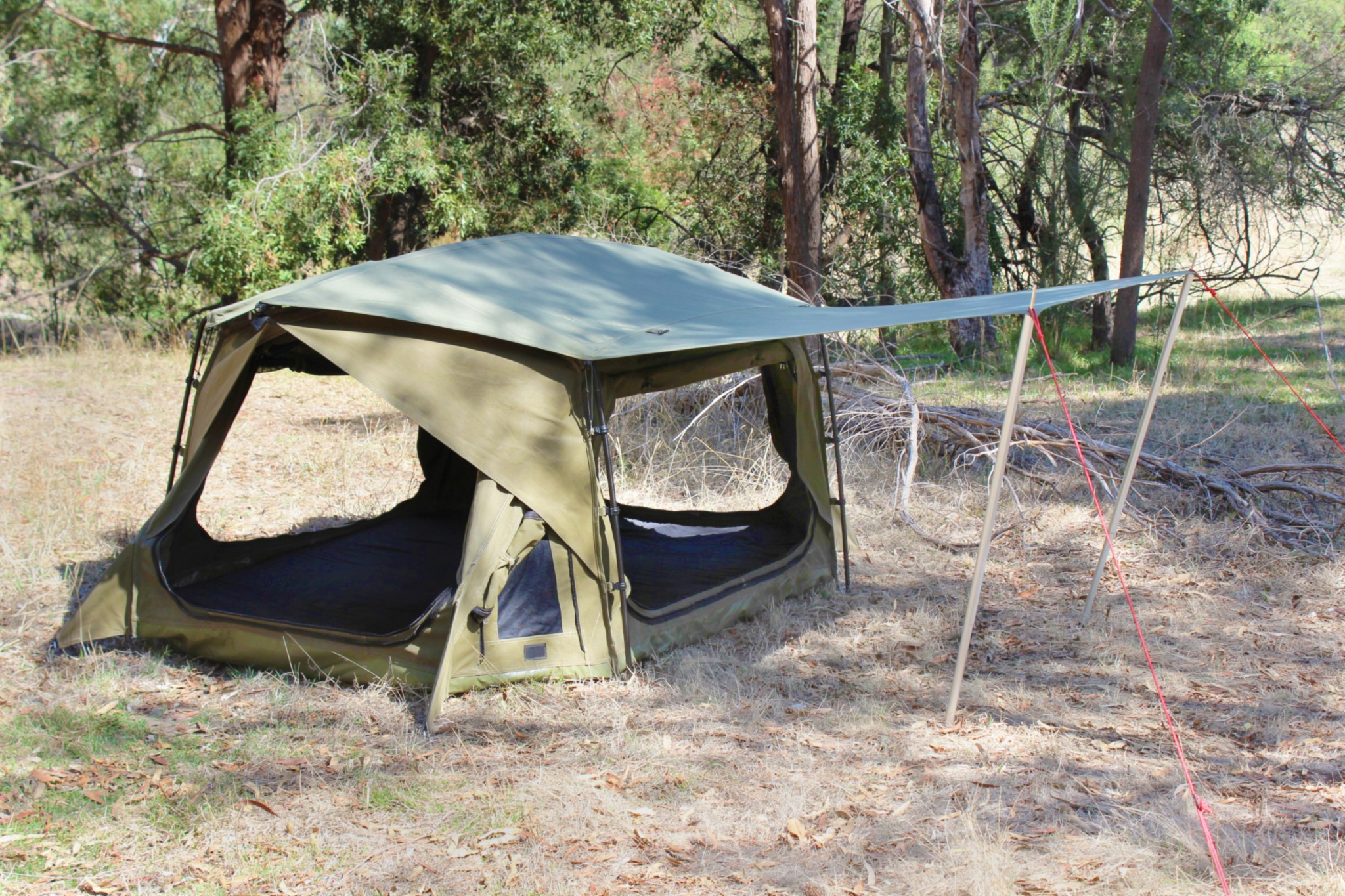 Is it a swag? Is it a tent?
Darche have recently launched a brand new and unique 'hybrid' product, just in time for your Easter getaway.
The all-new Nebula 1550 is a two-person freestanding canvas hybrid, purpose built for outdoor adventure. The Nebula's innovative design makes for a functional four-season all-weather robust shelter for one or two people.
Uniquely constructed as a single skin canvas, the Nebula combines the space of a tent with the comfort and durability of a swag. It also comes with a fitted mattress and provides instant bedding with a set-up of just over 90 seconds so you can get snuggled in faster – always an exciting prospect after a long day in the bush.
We think one of the best features of this hybrid design is the ability to enjoy warm nights with 360 degree panoramic views, completely free of insects. Close it up for a fully enclosed and warm night's sleep during the colder winter months.
The Nebula 1550 is the perfect heavy duty companion for vehicle based travel and touring.
The single skin 420 gsm proofed poly/cotton ripstop canvas based hybrid includes the following features:
·         Four season with 360° panoramic views
·         Use with or without the tropical fly/awning
·         Near vertical walls with generous head space
·         Seam sealed inernal seams
·         Fitted 50mm hi-density covered foam mattress
·         HF Welded PVC 600 gsm bucket floor
·         Convenient 4 –way entry
·         Excellent cross-ventilation
·         Super-fine mesh
·         2 storage pockets
·         No. 10 easy action zips
·         Anodised alloy poles
·         Canvas carry bag included
When fully pitched, the Darche Hybrid comes in at a generous 2.3 metres in length by 1.55 metres wide and stands at a height of 1 metre.
And just in time for your Easter escape, Darche has launched a promotion giving one Nebula away. To enter, head over to http://woobox.com/m6orfq
For more information on the Darche Nebula 1550, head to the Darche website at Darche Nebula-1550