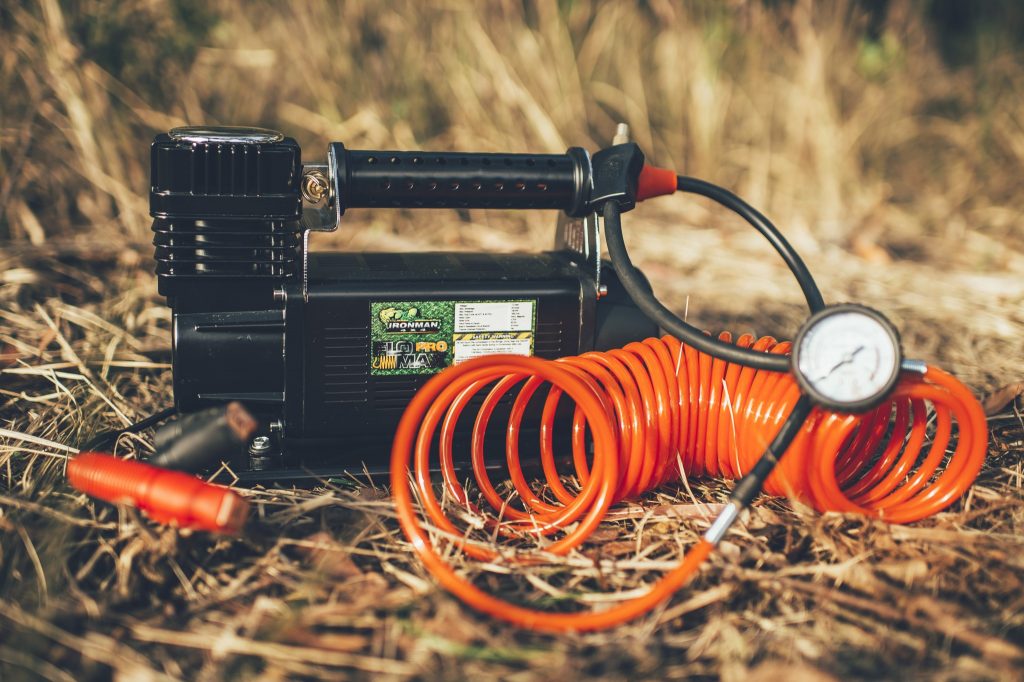 We recently found ourselves in a sticky situation here at Pat Callinan HQ, all the air compressors we had sitting in our dank and cluttered storage space were broken. One leaked, one wouldn't turn on and the other run but refused to actually pump out any air. Normally, it would be as simple as going to someone's four-wheel drive, but I was on my Pat Malone with the rest of the team out on trips. The other problem being I was about to start a major comparison on tyre deflators for Unsealed 4X4, so kind of needed an air compressor. Badly!
The closest four-wheel drive shop to the office is an Ironman 4X4 dealer, so by default I had no choice but to buy one, but thought it would be a great test of a product I had no previous experience with. I opted for the larger Flo-Max compressor as we would be inflating and deflating tyres all day long. Not an easy task. $242 later I walked out with a nice big box with everything required hoping like hell it would last the day. And it did, and I must say it's still going strong.
In fact, this has now become the office go-to compressor for everything from pumping up car tyres to blowing out dust from Editor Sam's ute tray. Everyone who has used it has commented on how solid it feels. It's also pretty darn quiet too, which in my opinion is a sign of a good unit.
Where I feel it is let down slightly, is the quality of the finish. There are numerous blemishes, runs and imperfections, not that this impacts the performance of the compressor but it is worth mentioning. It is also rather large, so ensure you have enough room to fit it, otherwise there is a smaller unit available too. Overall, it is one unit I would be happy to have in the back of my four-wheel drive… If I ever get it back from whoever has borrowed it that is.
Words By Evan Spence