The next issue of Pat Callinan's 4X4 Adventures magazine brings you more inspiring and information-packed travel, from right across Australia. With the Simpson Desert, Western Australia's Bremer Bay, Outback and Central New South Wales and South East Queensland covered, there is just about something for everyone.
Bremer Bay Daze: Bremer Bay, Western Australia. By Brad Davidson.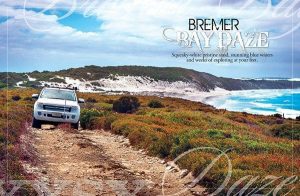 Kick away those wintery blues with some of the best beach-based 4X4 travel that Western Australia has to offer. Bremer bay is chock-full of secluded beaches and big headlands, all connected up with little 4X4 tracks. This is a genuine 4X4-only escape, without the crowds to contend with. If you want to be inspired for summer, you need to read this.
South to North: The Hay River Road, Simpson Desert. By Gareth Griffiths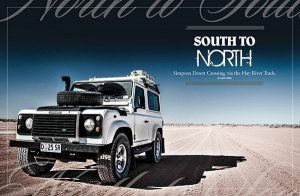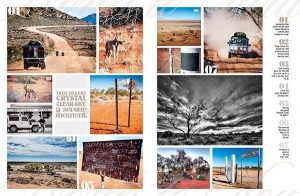 There are plenty of ways to cross the Simpson Desert, but one people don't really think about is the south-to-north run that is afforded by the Hay River track. It affords you a different perspective of the 4WDing mecca of the Simpson Desert, and is a great alternative to the more popular French Line and Rig Road. We give you the information (and inspiration) you need to do it yourself.
Western New South Wales Surprise: Outback and Central New South Wales. By Sam Purcell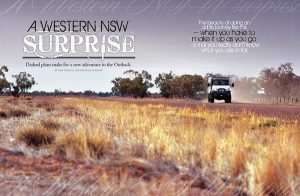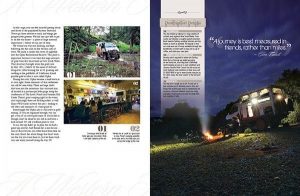 This story is an exercise in the impromptu, as dashed plans for an more spontaneous trip through the guts of New South Wales. It starts at Bourke, and we only get as far as Louth, before closed roads point us towards new adventures. There's few things more liberating than looking at a map without a plan in the world, and this trip proves it.
New Beginnings: South East Queensland. By Christina Rogers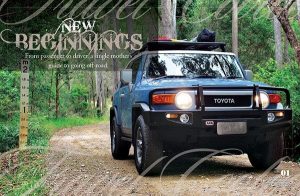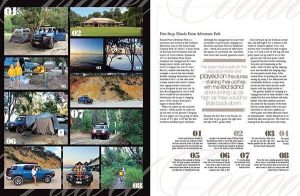 'From passenger to driver, a single mother's guide to going off-road.'. Life throws you some pretty big obstacles at times, but the ability to go out camping with the family is something that can heal the wounds. The beach wonderland of Double Island Point is on the radar, and this story shows the best family-oriented locations and tips for family camping adventures.
Issue 017 of Pat Callinan's 4X4 Adventures magazine is out now, and is available at all good newsagents. Don't forget you can also subscribe at the MR4X4 shop.