We caught up with the team behind ClearView Mirrors at the Sydney 4WD and Adventure Show and got the scoop on the new ClearView Tyre Spider.
If you had a chance to get down to the Sydney 4WD and Adventure Show last weekend, you would have seen the ClearView stand set up with all of its wares on display. And one of those products was a brand new tyre deflator/inflator that's not yet hit the market. Called the ClearView Tyre Spider, here's what you need to know.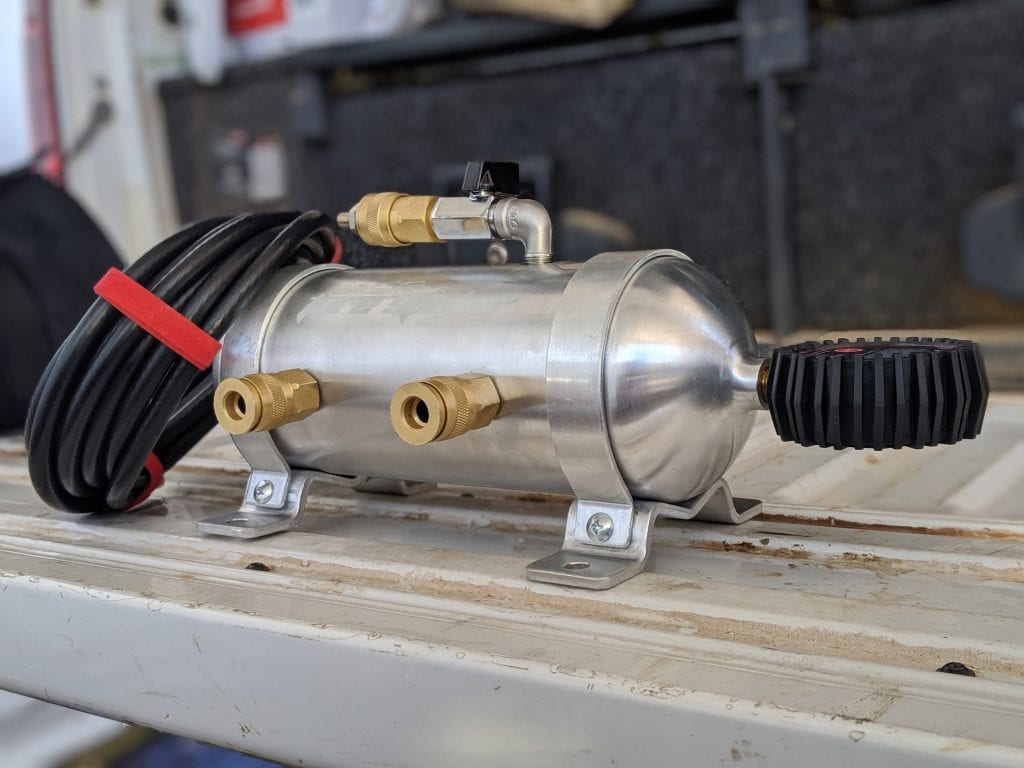 This thing is a tyre deflator, inflator, and equaliser to sort out all your tyres at once. The new ClearView Tyre Spider is exceptionally light, features a pressure vessel, and four hoses. By connecting up your tyres to the vessel, you can ensure you've got equalised pressures between all four tyres at once. You're also able to deflate all four together, two together, or inflate them the same way – the pressure vessel features an inflate/deflate valve on top; allowing a compressor to be connected to it for airing up, and a ball-valve to let the air out.
It features a built-in pressure gauge, and individual valves for each tyre so you can separate the front to rear pressures if you're like me and run different pressures front to back. Should you get a flat, once you've repaired the puncture or cleared out the bead, if your compressor is on the fritz, you're able to equalize the pressure across the tyres, which will pump up the flat tyre from the remaining three (or your spare if you run a higher pressure in it).
In the kit, you'll get the ClearView Tyre Spider pressure vessel, and two 5m long hoses, as well as two 8m long hoses, meaning you can mount the vessel up under the chassis, in the engine bay, or in the canopy and still have enough hose length to reach. Even out to the camper or caravan if you mount it in the back.
Mick from ClearView said he'd come up with the idea around 40-years ago when he was running Kenworth trucks out through Innaminka and had to drop the tyre pressure in all 18 wheels when it left the hard dirt. Kneeling on hard rocky roads for two-minutes per tyre when you're dropping pressures or airing up 18 of them would be murder on the knees; it's bad enough when you've just gotta air down four of them.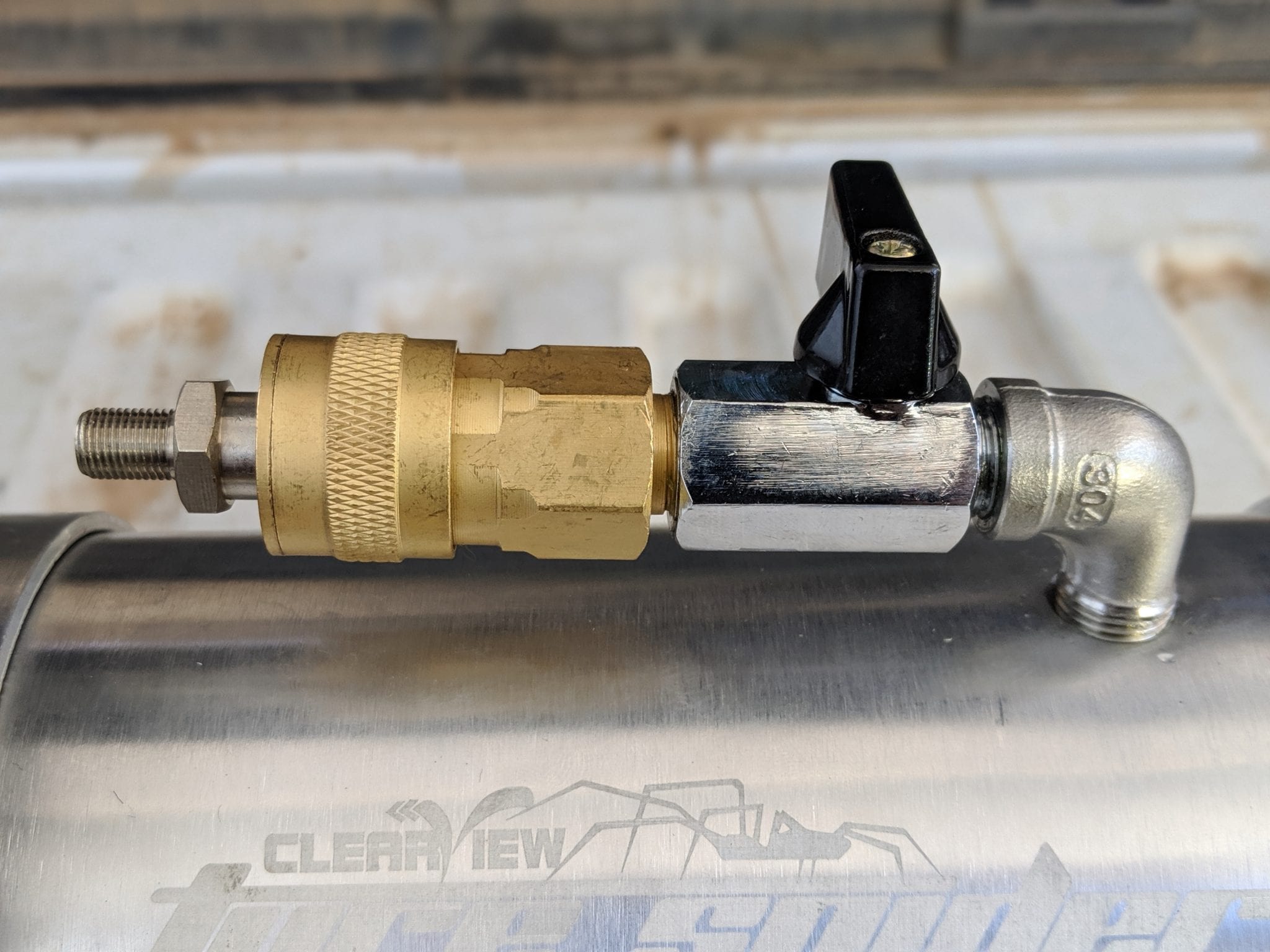 Not a bad bit of kit we reckon – saves knees, equalises tyre pressures, and lets you work on all your tyres at once – with minimal weight and extra gear needed. The ClearView Tyre Spider hasn't 'officially' been released yet, so we've not got a price or a release date yet, but we reckon they're probably a month or so away from the official launch. Our sister publication, Unsealed 4×4 is planning some exciting reviews and comparisons with the TyreSpider. Stay tuned.