Although I had some ground to cover over the next few days, I quickly decided that I would take some time to travel some of the backroads on the way north towards the border of NSW and QLD. My final destination? Urbenville, just shy of the border itself.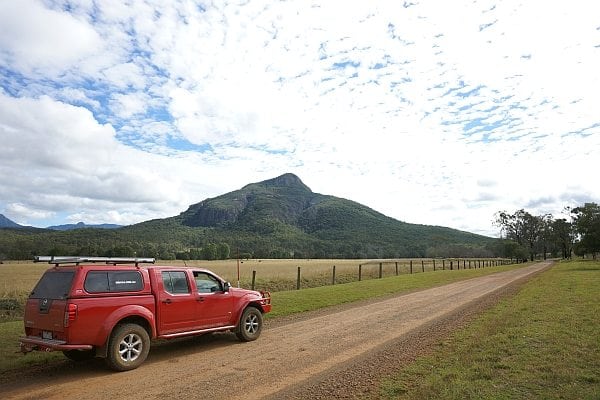 To be honest, the trip began in earnest from the cute little township of Morpeth, close to Maitland and not far from the beautiful Hunter Valley. Early progress saw me on the blacktop, but that was quickly remedied after I got some kilometres under the belt. 

Spurning the motorway, I turned inland and found some backroads that took me through some spectacular hinterland.  I soon found myself passing through the small town of Bunyah, before continuing along to Krambach and onto Buckett's way. Time was whittling away as I was enjoying the countryside, but feeling like I was on a good thing, I decided to keep on keepin' on, as they say. What a blessing that I did.
I soon wound up on Comboyne road, skirting around and through the beautiful Killabakh Nature Reserve. A thick rainforest dotted with spectacular views of the Manning Valley and waterfalls, this is a pretty special place to stumble upon. I stopped to check my bearings, and decided to keep going in a northerly direction to see what I came across. This put me onto another spectacular road, Toms Creek Road. Winding sharply through rolling hills and pastoral land, it was a great drive. It was a two-edged sword as well, I was conscious that my progress had slowed, and I realised I needed to make up some time to keep my schedule intact.
Toms Creek Road spat me out onto the Oxley highway. I dutifully turned right towards the pretty town of Wauchope, and stopped for some supplies that I had forgotten to grab earlier on (pretty much everything!) Catching some time along the highway, I turned inland once again, pointing for the townshop of Grafton.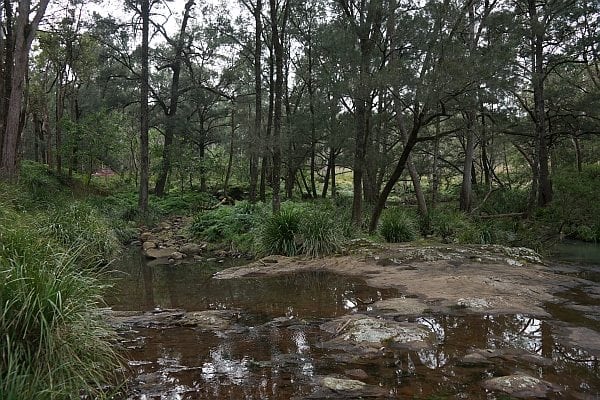 Can you spot the Navara in this picture?

From Grafton, I took some inland roads once again. Following the winding Clarence river on my left hand side, I drove along the Clarence Way before coming across the Bruxner Highway. From there, it was a straight shot to Urbenville along the Woodenbong and the Bonaldo-Urbenville roads to make camp.
It was dark by the time I got into Urbenville, and was looking forward to rolling out the swag for a sleep. I found a campsite by the name of Tooloom falls, and thought 'that sounds good enough'. I rolled out the swag, made a couple of phone calls, and was quickly lulled into a deep sleep by the sound of crashing water nearby.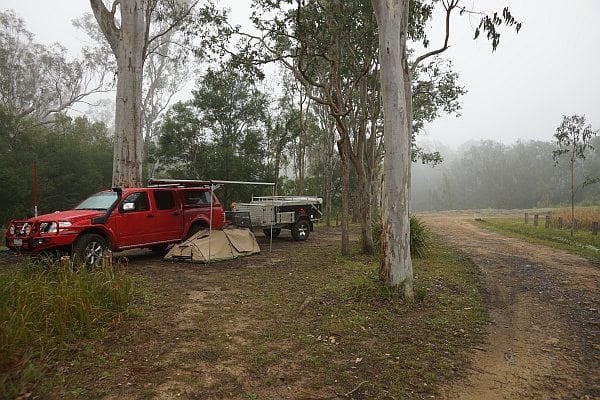 In the morning, I followed the sound of water and found Tooloom falls, a beautiful and very active waterfall only metres from where I was sleeping. It was very special to wake up to that, not knowing what I was in for!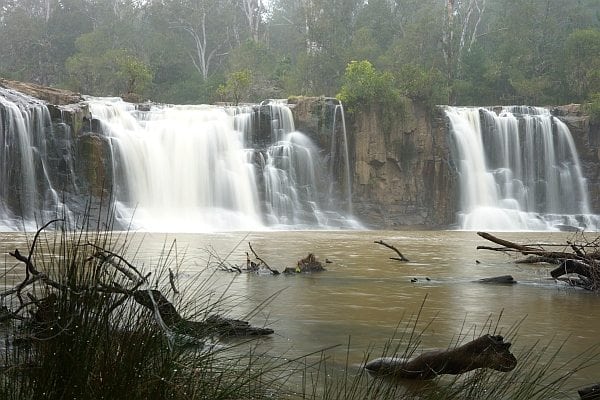 Tooloom Falls in full roar.
Do you have a travel story you would like to share with the Pat Callinan's 4X4 Adventures newsletter? Send it into sam@mr4x4.com.au.