Back in 2010 one of the Pat Callinan's 4X4 Adventures crew cars were fitted with some Cooper A/T3 tyres, as we were preparing the vehicles for another season of filming. This year, they were replaced after three seasons off-road torture and general running around. How did they hold up?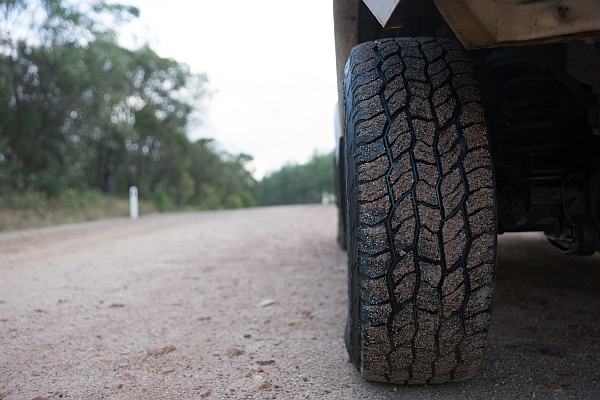 The Cooper A/T3s on their way into Byfield National Park, one week before they were replaced.
The A/T3s proved to be a real suprise packet. What wasn't suprising was the on-road manners of the tyre. By looking at them, not exactly being an extreme mud plugger, they are what you would expect. Performance is smooth and predictable, with no noticable shortcomings in specific areas.
The suprise came offroad, however. Looking at them, you would think that they wouldn't be the sort of tyre that would be able to do trips like the Kimberley, the Simpson Desert, Cape York, Fraser Island and the Oodnadatta Track. But they have. In fact this track did those, plus more trips, and plenty of commuting in between.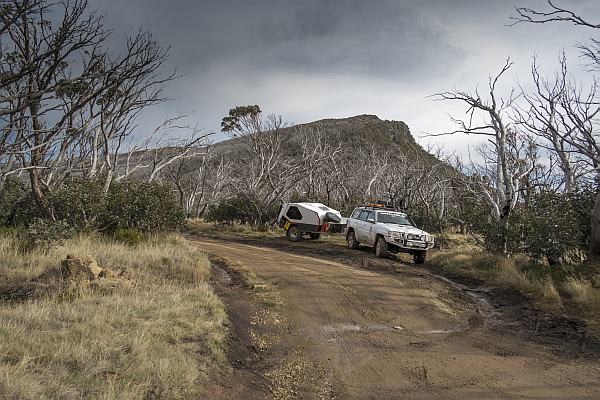 The Patrol in the Victorian High Country, filming for the new season of Pat Callinan's 4X4 Adventures.
In anything but the slipperiest of clay and thick, sloppy mud, the A/T3s have been like David defeating Goliath, coming out the other side without almost no damage, and gripping well in the meantime. I say almost, because there is some areas of white showing along the sidewall. This is the same outside layer that the white writing comes from, and is not related to the carcass itself, so is only cosmetic. There are no missing lugs or gouges in the sidewall, the downfall of many abused tyres. The tread itself is evenly worn as well across the face, meaning they have kept quiet, predictable characteristics right through.
Cooper says this tyre is 33% stronger in the sidewall in comparison to its predecessor, due to increased cord size, from 1,500 to 2,000 denier. Denier measures the linear mass density, or weight of a fiber. While we haven't slashed one open to measure, we can confirm that the tyres have shown good strength at low pressures and decent loads, mostly offroad.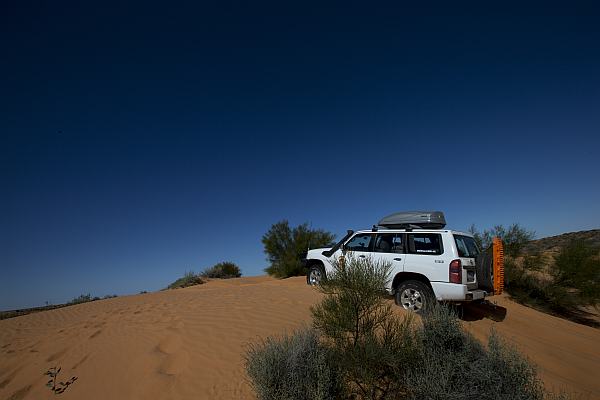 The Patrol, fitted with the same Coopers, as a support vehicle for the 50th Anniversary Simpson Desert crossing.
To be honest, this tyre, run at the correct pressures, has enough performance to account for 99% of the 4X4ing we are most likely to come across, and the inevitable bitumen stages in between the fun parts are a pleasure, to boot. They have resisted damage very well, and have come out the other side of a dozen 4X4 treks grinning. If you are in the market for a 4X4 tyre with Light Truck construction, and you want a great mix of offroad and onroad performance, then have a closer look at the Cooper A/T3s, we have been impressed with them!