The Cape, Simmo, Fraser Island and the Gibb River Road are all really well known destinations amongst 4X4ers, and for good reason. They have built a reputation over the years as terrific places to visit, because they are!
If you are looking for something new, or want to try out something different, then have a look a this this list of great, lesser known 4X4 tracks. Here are 5 great 4X4 tracks you maybe never heard of.
1. Lombadina Beach, Western Australia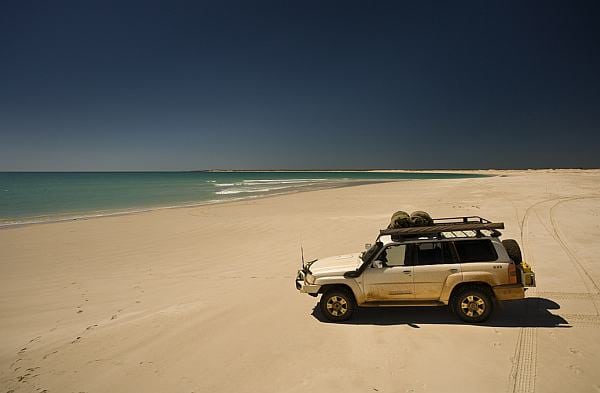 We've all heard of Cape Leveque on the Dampier Peninsula of Western Australia, but what about Lombadina? There's a small aboriginal community here perched alongside a spectacular beach, without too many facilities. What's the upshot of that? There's a decent chance you will have the place to yourself! A small fee of $10 will see you down on this beautiful beach, that is seriously one of the nicest we have ever come across.
2. Mcbrides'S Track, NSW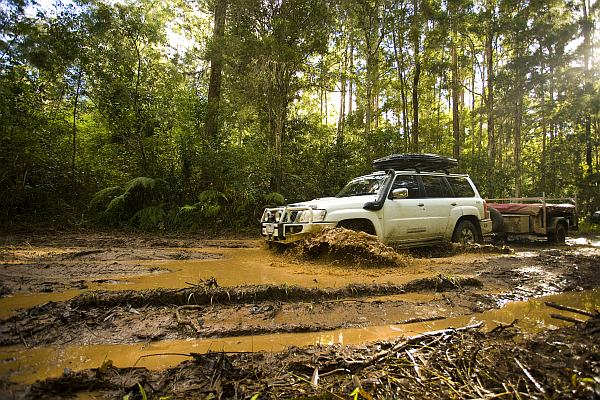 Because of the beauty of the area, and the relative proximity to big populations, the north coast of NSW can really cop a pounding from the crowds over summer months and weekends. Finding a spot to yourself if the best part of camping, and sometimes it's all about finding somewhere a little different to set up camp.
This is a short and challenging little track, that winds down a headland to a picturesque and secluded little beach on the NSW North Coast. The track is tough, so will rule out the softroaders, and track is much more challenging in the wet. There's limited camping spots on the beach, and if you have a fishing rod handy, it's a great place to wet a line.
3. Monkey Gum Fire Trail, NSW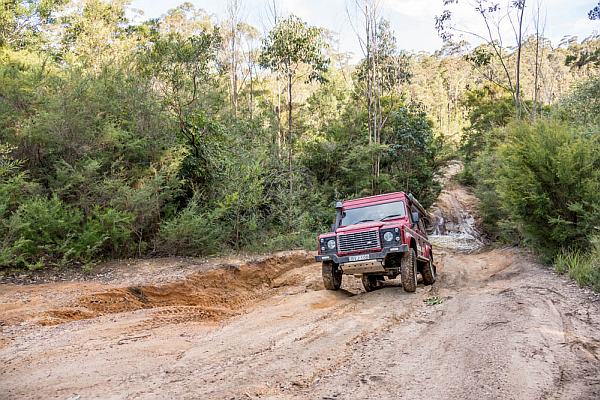 Still in New South Wales, but this time on the south coast. This place has been beaten with the pretty stick as well, with beautiful coastlines, rambling hills and terrific 4X4ing and camping. If the beach areas are too packed (which is, lets face it, most of the time), and you are feeling like an adventure, then head to the Monkey Gum Fire Trail. This is also pretty challenging in spots, demanding decent clearance, low range and a switched-on pilot. There are pretty, open campsites along the way, as well as some interesting history. Want to know more? Check issue 009 of our magazine!
4. Duck Creek Road, QLD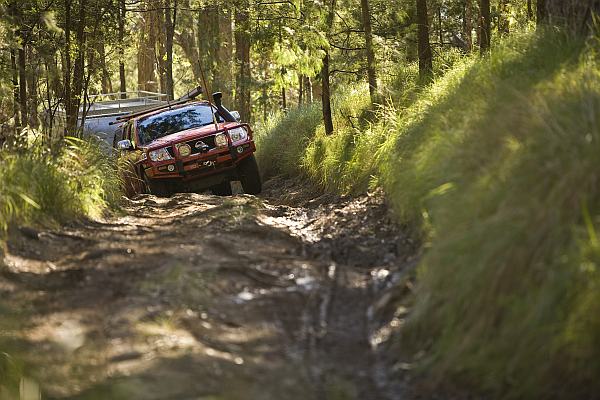 Time to travel north, up to the banana benders for this next one, Duck Creek Road. This track is a great little explorer, from the flat plains of the Scenic Rim up towards Lamington National Park. It's not challenging at all, making it a great introduction to 4WDing for beginners and the uninitiated. Lamington National Park is pretty special, with a nice hotel perched amongst the Antarctic Beech and ferns of this ancient subtropical rainforest, called O'Reilly's Rainforest Retreat. Stop for lunch or stay the night for some more exploring, all in close distance to Brisbane. Awesome!
5. The Eagle Highway, Western Australia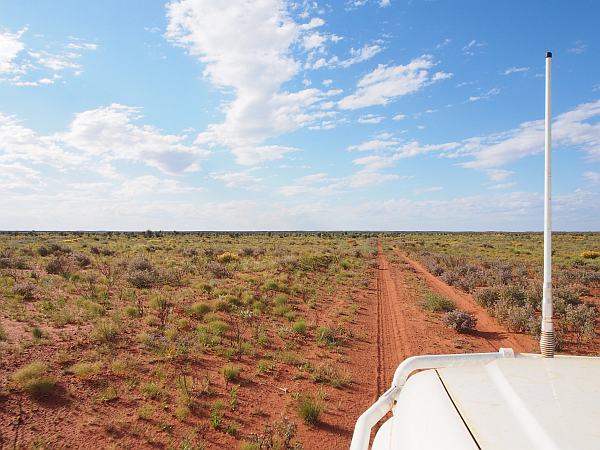 Desert tracks are some of the most iconic and rewarding of 4X4 travel that you can do. Not just because it is challenging; it shows you a special part of Australia that few get to see: the beating red heart of the desert. While many love the Gunbarrel, there is another track that runs from it called the Eagle Highway that is a great desert track. Heading north from the Gunbarrel, the Eagle goes through some seriously remote countryside before linking up with Len Beadell's Talawana track or Gary Highway. It goes past the Warri and Yatunga site, a striking place of humungous importance for Australian history. You also have the option of following the track south of the Gunbarrel, which is also called the David Carnegie Road.