Nissan Australia showed off its new range-topping Navara N-Trek Warrior which has been developed, tested and built here in Australia.
By Dave Morley: With the high-riding, dune-bashing, 75-grand Ford firmly in its sights, the just-announced Nissan Navara N-Trek Warrior also has cashed-up tradies looking for something special on its target list. With a raft of changes to the (sometimes controversial) Navara four-wheel coil-sprung suspension, bigger tyres and some visual tweaks, Nissan is aiming to offer a tough-looking, rough-road specialist that can also behave itself on the bitumen.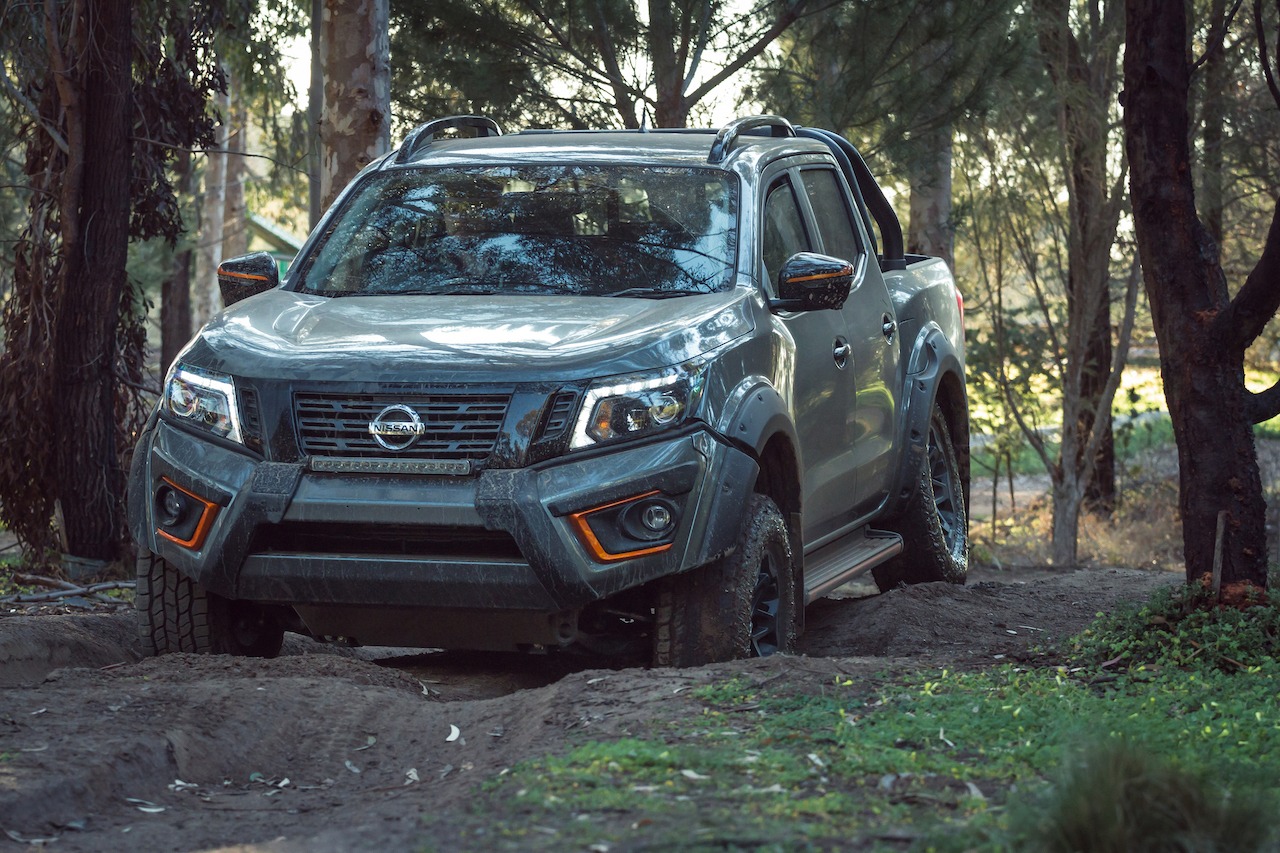 But if you were looking for a dual-cab with more grunt, you might be disappointed. Meantime, you can't blame Nissan for wanting to claim some dollars back from the aftermarket operators who are doing such big business muscling up dual-cab four-wheel-drive utes – including Navaras – right now.
And just like the Ranger Raptor which lists local development and testing as part of the secret to its success, the changes that take a Navara from N-Trek to Warrior-spec have all been engineered, verified and signed-off in Australia. That has allowed Nissan to claim credit for an extra 40 automotive jobs in this country as the company's latest OE supplier, Melbourne-based engineering consultancy Premcar, ramps up to start the production process that could see as many as 13 Navaras a week modified to Warrior trim at its Epping facility in the city's outer-north.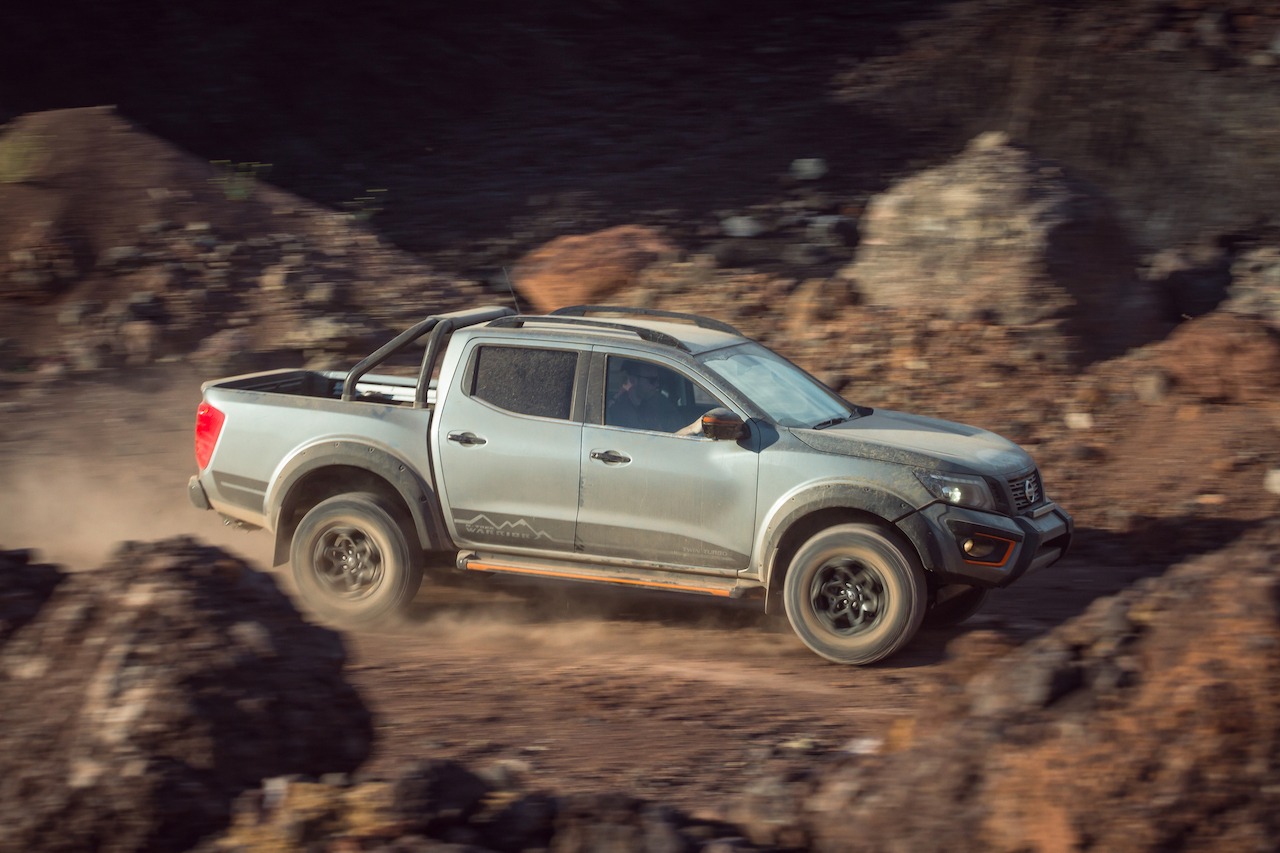 Premcar, you might remember, is the mob that created the 483kW, 735Nm Holy Grail, Ford Falcon-based muscle-car package earlier this year. This latest deal is similar to many satellite operations where the vehicles are modified by an independent specialist to factory quality and engineering standards before being sold through Nissan showrooms as a factory product.
The changes to the Warrior include both exterior, underbody, wheels and tyres and those crucial suspension alterations, as well as incorporating the latest connectivity and info-screen improvements of the N-Trek, which will now sit one rung below the new flagship model. You'll spot the Warrior by its unique front bumper design which incorporates fog-lights and a Hella LED light-bar (although the fascia is not winch-compatible) as well as a 3mm thick bash-plate extending from the trailing edge of the front-bar.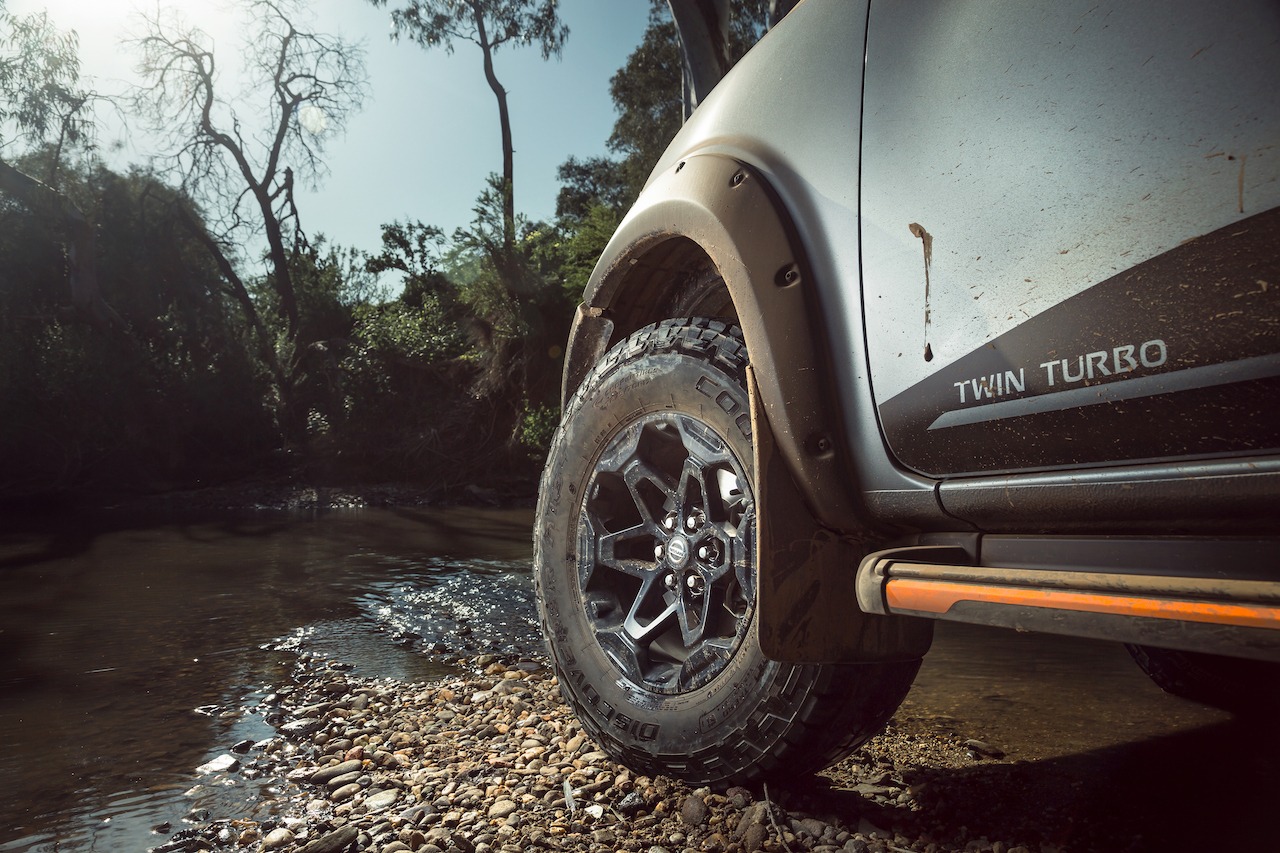 Rims have shrunk from the N-Trek's 18-inch alloys to 17-inch, Warrior-specific rims which now wear 275/70 17 Cooper Discoverers and, thanks to the bigger tyre, actually increase rolling diameter by a couple of inches. The baggier treads and altered wheel offset has also stretched the front and rear track by 30mm, increased ground clearance by 25mm (the revised suspension accounts for another 15mm of lift) and improved departure (by one per cent) and approach (two per cent) angles.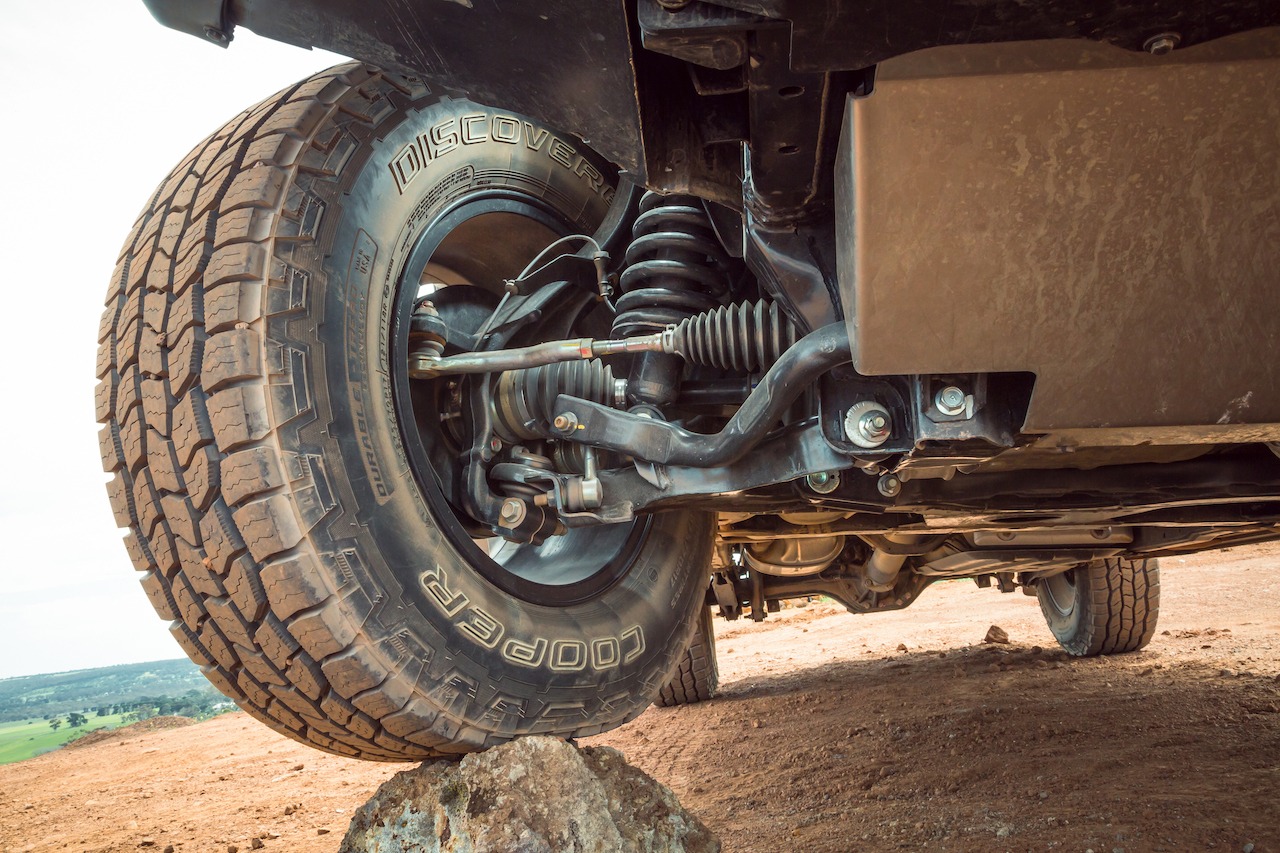 Premcar's redesign of the suspension has amounted to changing the coil and damper rates as well as resorting to an unusual take on the role of the bump-rubber. At the rear, the already (twice, over the years) stiffened up standard Navara coils have come in for their third harden-up session for the Warrior with the Navara's OE suspension supplier Monroe-Tenneco tasking its Australia engineers with a solution that would improve both on and off-road manners. At the rear, the solution was to fit a dual-rate spring with even more variance in those rates, including an eight per cent reduction in the initial rate, but a 10 per cent increase in the secondary rate.
At the front, the single-rate coil now has a six per cent lower rate, but the addition of a much longer and – for want of a better term – squishier jounce-rubber (the bump-stop, in other words) means that formerly passive component is now an active suspension participant in the normal range of wheel travel. It's an interesting approach to a rising, effective spring-rate, but, on paper, that's exactly what it achieves.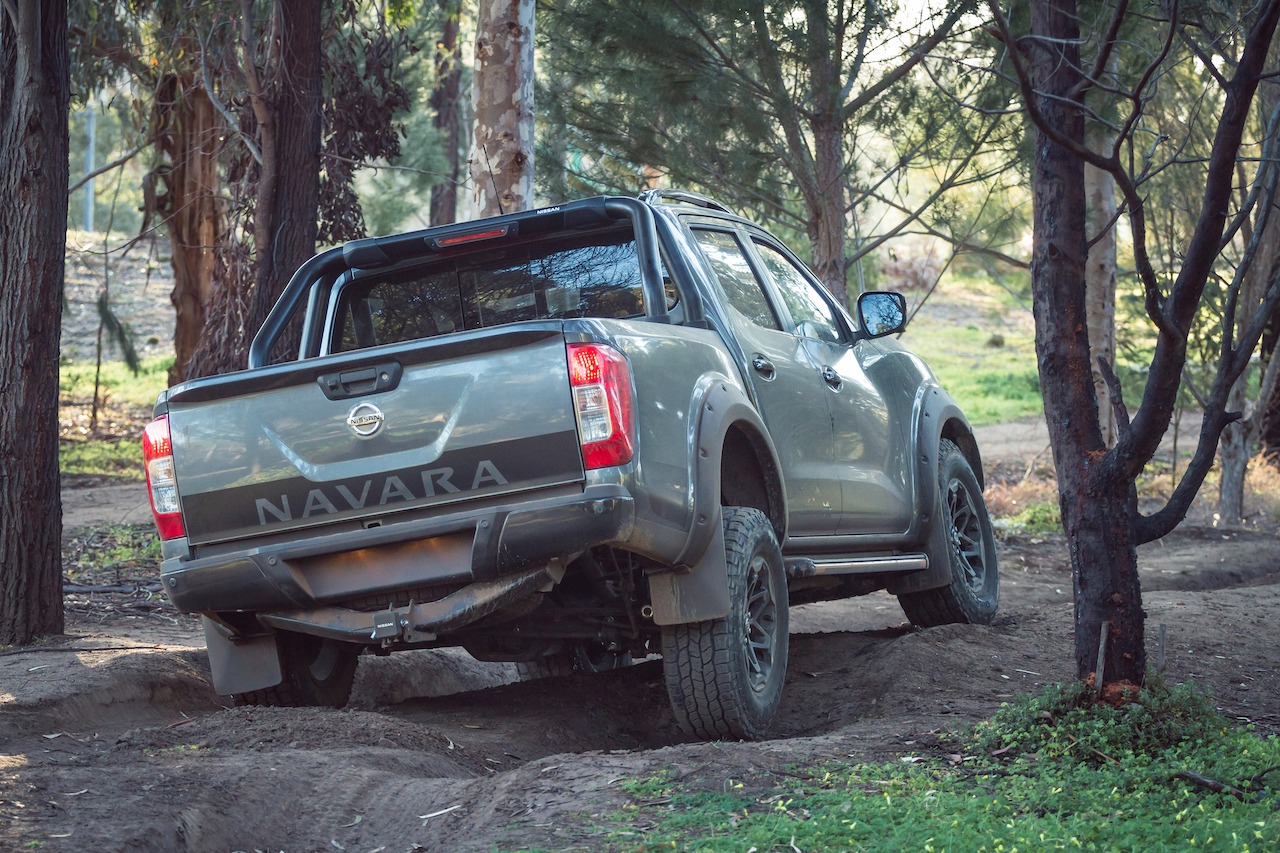 Nissan pulled up short of specifying the high-end, racing-derived by-pass dampers for the Warrior, but did ask Monroe for something matched to the new coils. The solution there was a set of dampers with a 45 per cent thicker internal rod for greater durability and a 17 per cent larger outer tube which means more oil capacity and, therefore, greater heat dispersion when the going gets tough.
Both high and low-speed damping was also fine-tuned at the same time and, as with every other change, it was all designed and tested here. As well as receiving a blessing from head office in Japan for the modifications, the Warrior also carries the full Nissan factory five-year warranty.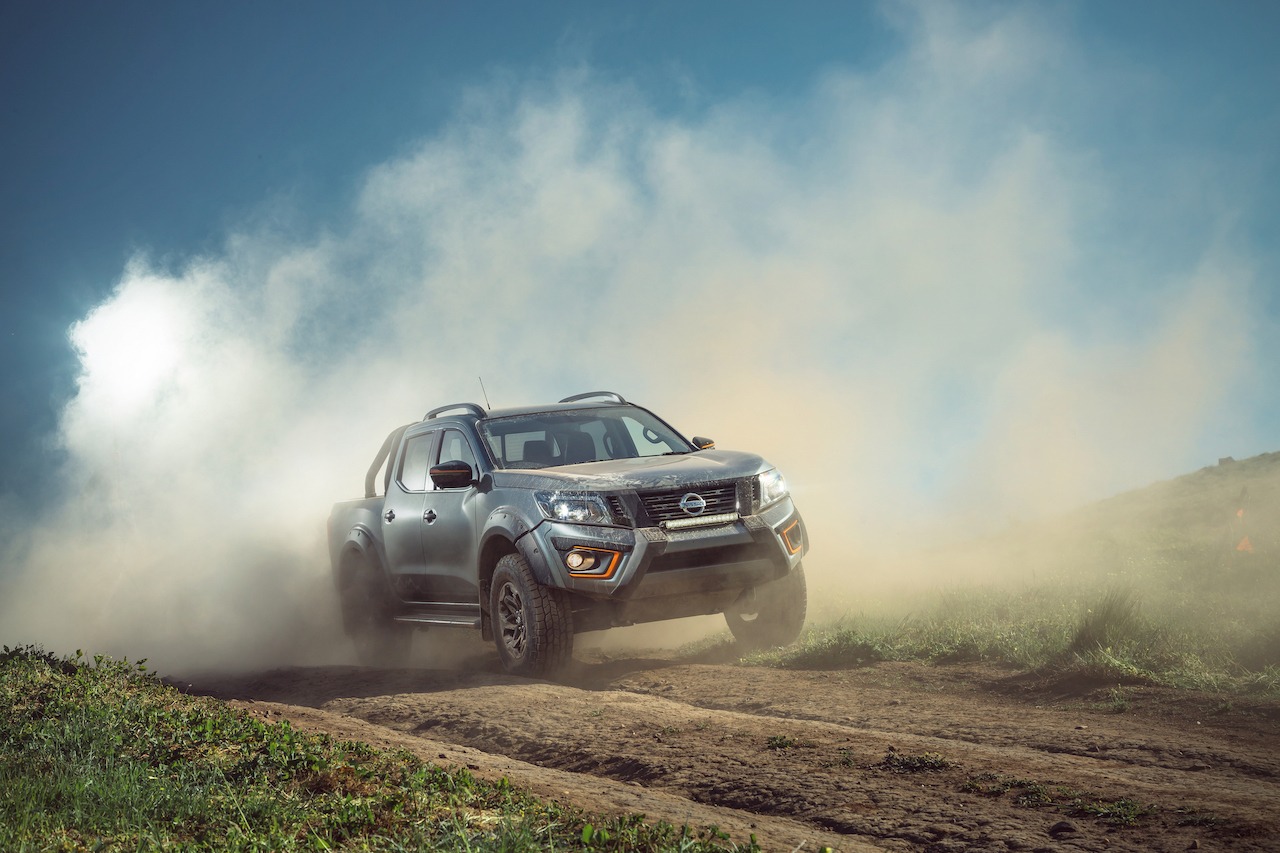 What you won't find changed on a Warrior is anything to do with the driveline. As such, the Navara retains the 140kW, 450Nm 2.3-litre turbo-diesel and a choice of six-speed manual or the vastly more popular seven-speed auto.
Nissan Australia managing director, Stephen Lester, said there had never been any consideration given to increasing the power of capacity of the vehicle's engine. As such, payload, fuel economy and crash-safety of the Navara N-Trek are all retained in the Warrior version.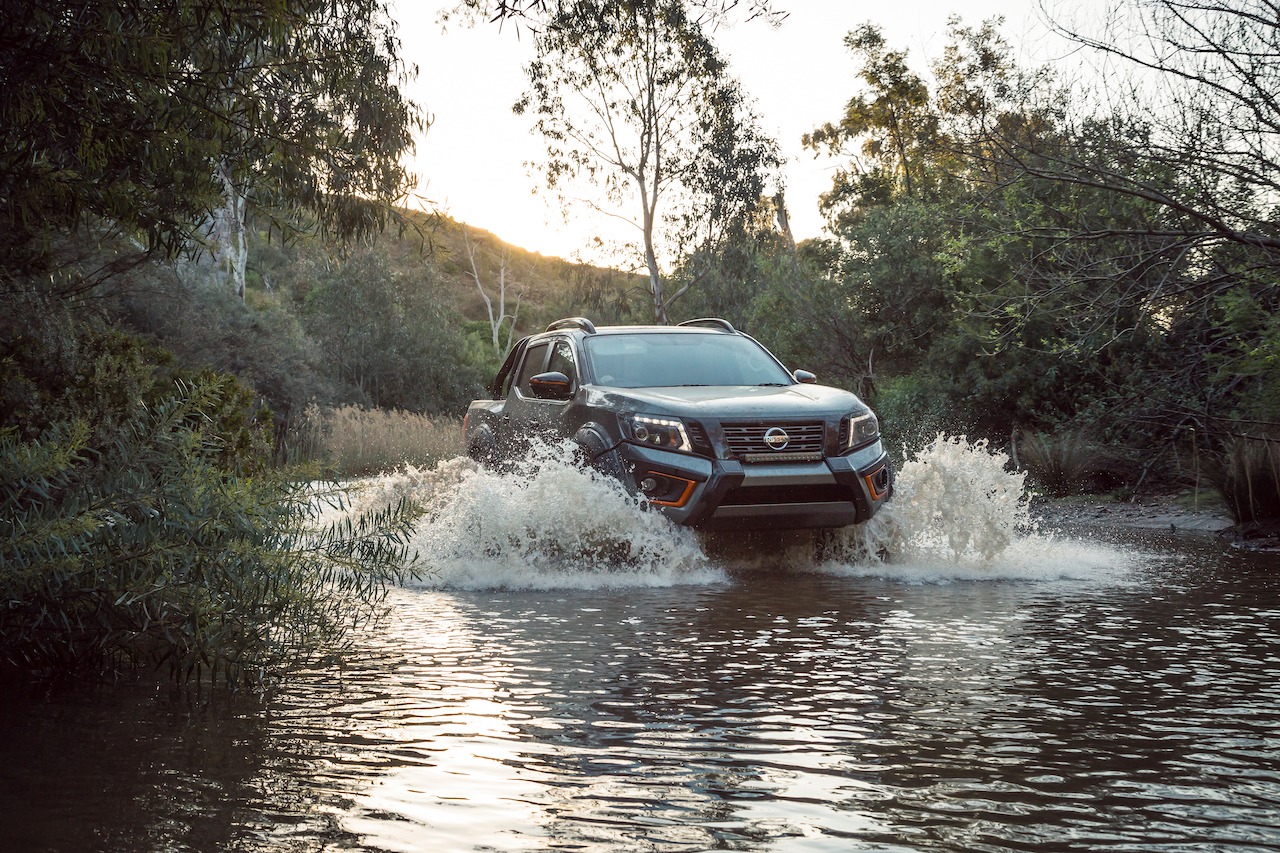 Mr Lester said production would start next month with deliveries starting in December. At the moment, production expectations were for 10 cars per day out of the Premcar factory, but that "…could go higher. Perhaps 12 or 13 cars per day if necessary".
"We should also mention that this project has created 40 auto industry jobs in Australia, with some of those positions being filled by ex-Toyota, Ford and GM people," he said.
And price? Well, that remains a closely kept secret, but with the automatic-transmission version of the N-Trek already nuzzling up to $59,000, it's pretty clear the Warrior will be priced well into the 60s; a market segment in the dual-cab ute world that Nissan has already identified as one it wishes to play in.
Question: Has Nissan Australia gone far enough with the N-Trek Warrior?