2020 Isuzu D-Max Revealed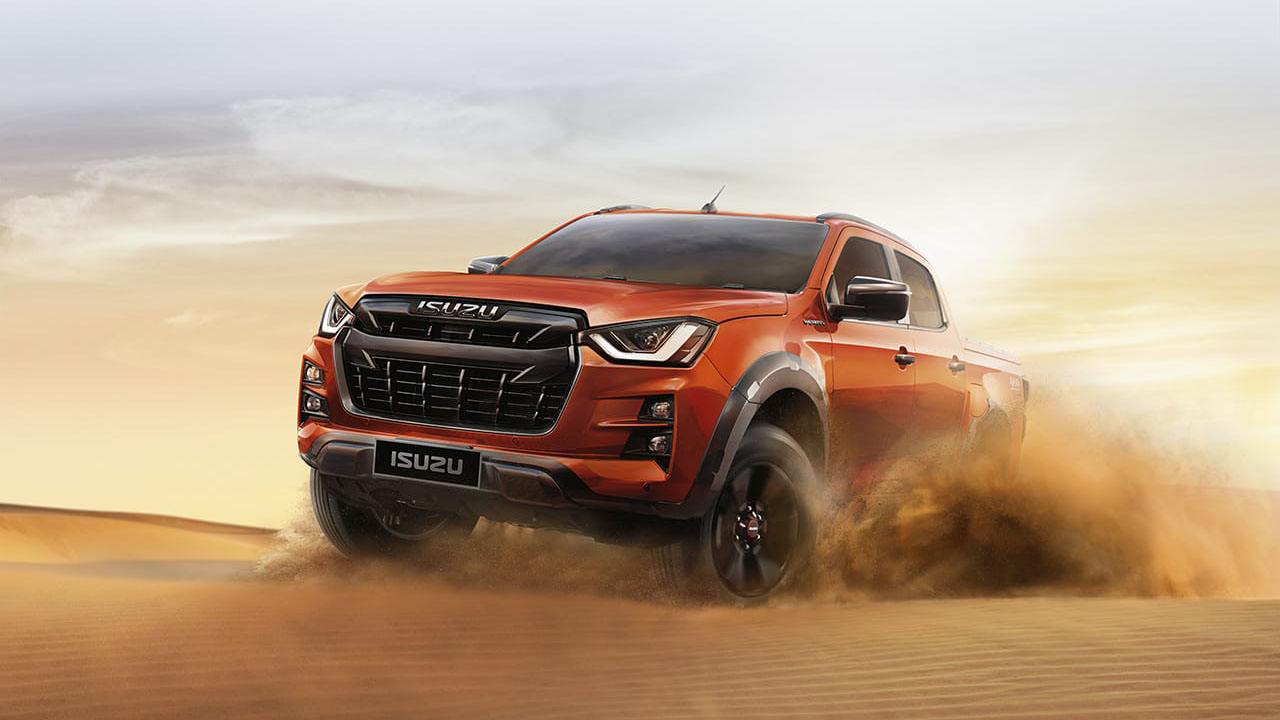 The 2020 Isuzu D-Max has been revealed overnight marking the first all-new model since the current model launched eight years ago…it won't get here for another 12 months.
The 2020 Isuzu D-Max has been revealed overnight and will go on-sale in Thailand later this month. This is the first new model D-Max in eight years and has been co-developed with Mazda. The headline grabbers are more power and torque and a rear differential lock as well as an 800mm wading depth. More on this later in the article.
According to Isuzu, the theme for the new model was 'Efficient and Robust' that "delivers higher fuel efficiency and safety while responding to various usage conditions and purposes. Moreover, its exterior design is so distinctively new that it's over and above the conventional pick-up trucks".
In Thailand, there are two engines on offer which will, no doubt, make Isuzu Ute Australia happy, with a 1.9-litre twin-turbo diesel and a refreshed version of the 4JJ1 3.0-litre four-cylinder turbo-diesel called 4JJ3 and making 140kW (up from 130kW) at 3600rpm and 450Nm (up from 430Nm) of torque from 1600-2600rpm. There's the choice of six-speed manual and automatic transmissions.
The new D-Max now features greater use of high-strength lightweight steel increasing body rigidity by 20 per cent with shear mounts used instead of body mounts to reduce noise and vibrations.
And for four-wheelers, the addition of a rear differential lock and wading depth that matches Ford's 800mm will no doubt be of interest. Indeed, not having a rear diff lock was one of the main gripes with the old D-Max. Isuzu claims changes to the rear suspension will improve ride and handling but we'll wait until we've driven it before passing judgement.
The main changes on the outside are the grille, bumpers and head- and taillights which are now LED units. On the inside, there are things like dual-zone climate control, large 9.0-inch infotainment system with Apple and Android connectivity. The geneal look and feel of the interior is way above the current vehicle and seemingly places the new D-Max on even-footing with the Ranger as far as interior look is concerned.
In terms of safety, there's a raft of active safety available including autonomous emergency braking, blind-spot monitoring and cross-traffic alert. As we reported when Isuzu teased the D-Max last week, this new model is still some 12 months away from arriving in Australia.