Well, its that time of year again. With the Annual Moab Easter Jeep Safari nearing in the USA, Jeep has released a bunch of cool offroading concepts to take onto the tracks. This year is a little bit different, as Jeep's new and often maligned Cherokee model gets a concept/Mopar touchup.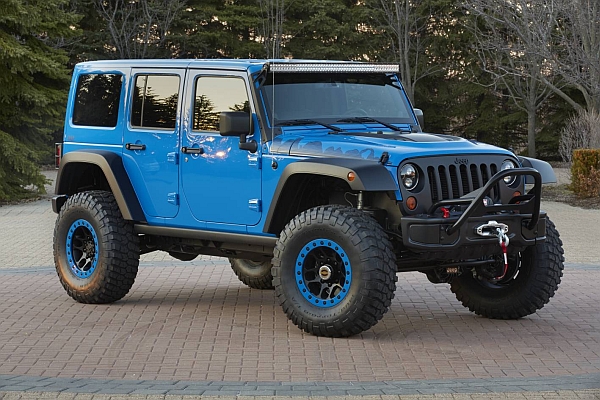 The Jeep Wrangler Maximum Performance.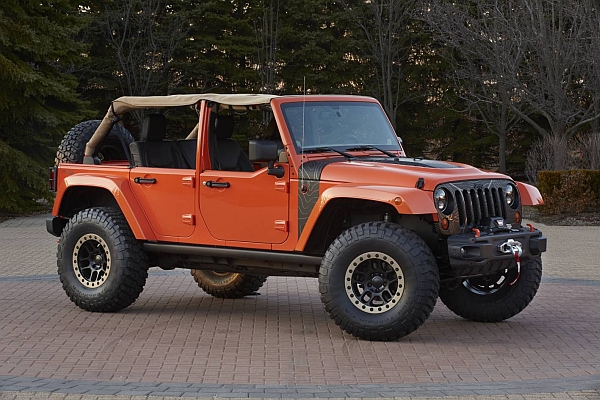 The Jeep Wrangler MOJO.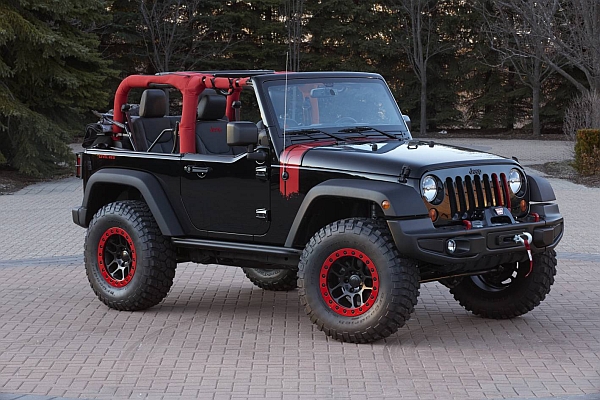 The Jeep Wrangler Level Red.
What I really like about these concepts is that Jeep really focuses on functional capability of their models with modifications. The Wrangler is the obvious choice for a rock crawling fitout; and the 'Level Red' is all about low speed crawling. Dana 44 Diffs with a 4.1:1 ratio and a 4:1 ratio transfer case gives a 1st low ratio of 73:1. This is availalbe off the showroom floor, in the form of the Wrangler Rubicon. What's not available though, is the 35-inch BF Goodrich KM2's on beadlocked 17×8 rims. The orange MOJO sports 37-inch tyres, and is apparently targeted towards "the off-road enthusiast who seeks an even tougher vehicle with the functionality to tackle the most extreme trails." "Maximum Performance" comes with huge Dana 60 diffs in the rear and front, and 37 inch tyres.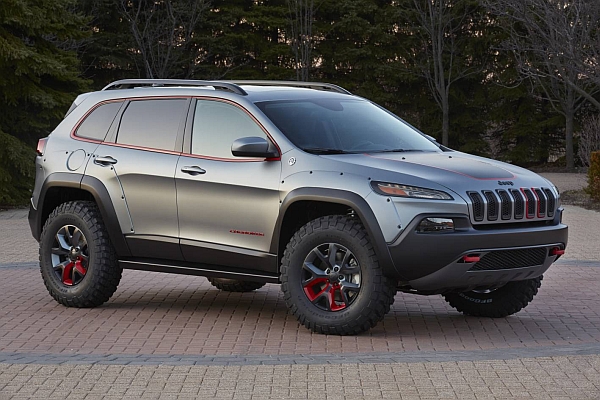 The Jeep Cherokee Dakar.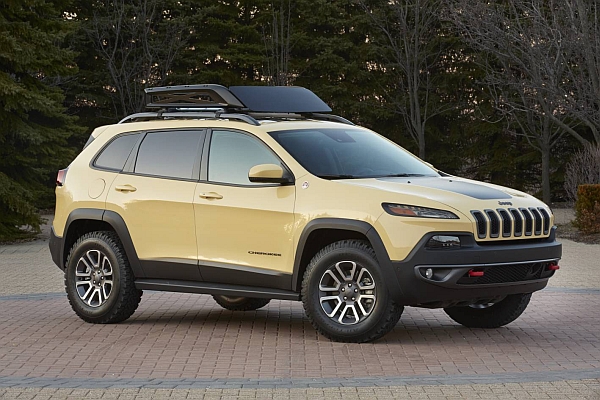 The Jeep Cherokee Adventurer.
The interesting options are of the Cherokee, however. The Cherokee is a model that has been criticised for lacking the offroad ability that is so important to the Jeep brand, especially considering the Cherokee is built atop Fiat's compact platform, shared by the likes of Alfa Romeo's Giulietta hatchback, The more extreme of the two, called the Dakar ups the offroad ante hard. 33-inch BF Goodrich All-Terrains on 17-inch Trailhawk rims are kept under the bodywork by some riveted flares. The rig has been lifted to accomodate better clearance and approach/departure/rampover angles, and a number of skid plates underneath increase offroad-ability. Whilst the Cherokee Trailhawk will be the most offroad-oriented model available to buyers, this concept will show what is capable through modification, and will no doubt increase the model's 'rep'. The Cherokee Adventurer is similar, without the wide stance. A custom roof rack increases cargo space, and the driveline has been modified to include a 48:1 crawl ratio (which the Trailhawk will also have). How these models will perform offroad will have to wait to be seen, but stay tuned as we have booked in a Cherokee Traihawk for testing very soon.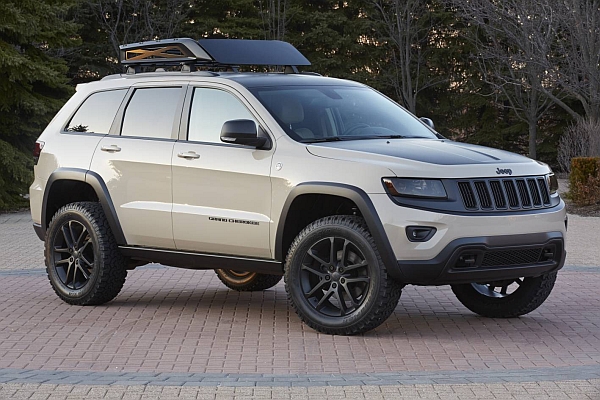 The Jeep Grand Cherokee EcoDiesel Trail Warrior.