Your 4x4s tow-hitch is one of the most usable features on it. Whether you're driving a wagon or ute a tow hitch enables endless practicality. From towing caravans to the far reaches of the country, box trailers to the local Bunnings for a weekend project, or a car trailer to help with a mates project he's definitely not going to finish the humble hitch has countless uses.
In the age of accessories we thought we'd put together a quick yarn on the 5 most ridiculous hitch mounted accessories we've come across. We're not making comment on the practicality or lack thereof of some of these, hell they might be exactly what you're looking for, but they certainly gave us a chuckle.
Fridge
While the ARB Elements fridge is designed to withstand rain and beating sun in the back of a ute tray, we're not sure they ever intended it to be hanging a metre off the back of the ute. This home-brew fridge mount makes clever use of space but the eggs might not survive the journey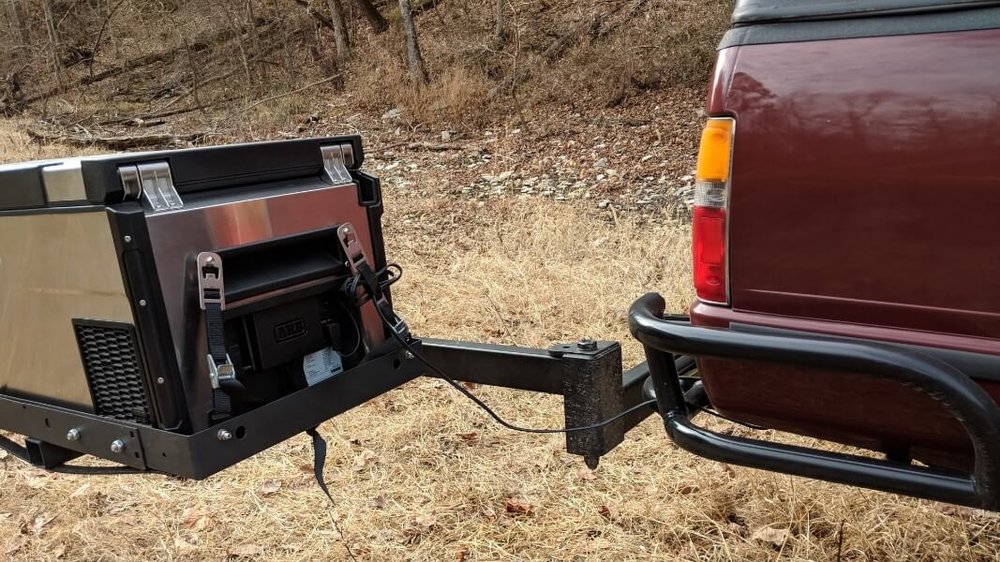 Log Splitter
Post WW2 Jeep were on a huge push to transform their image from war horse to work horse. The result was endless odd-ball combinations turning the little Willy's Jeeps into everything from tractors to drilling rigs. We came across this one setup with a log-splitter running off the on-board PTO.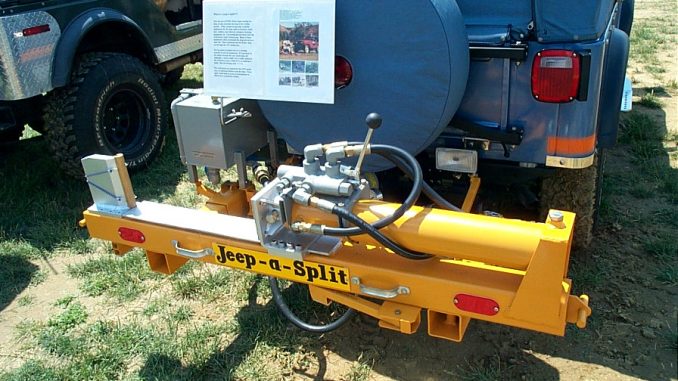 Skid plate
A quality rear bar doesn't just look the goods, they protect the rear of your 4×4 from damage off-road too. This hitch mounted skid aims to protect the rear bar on steep drops but leaves around 80% of the rear end unprotected.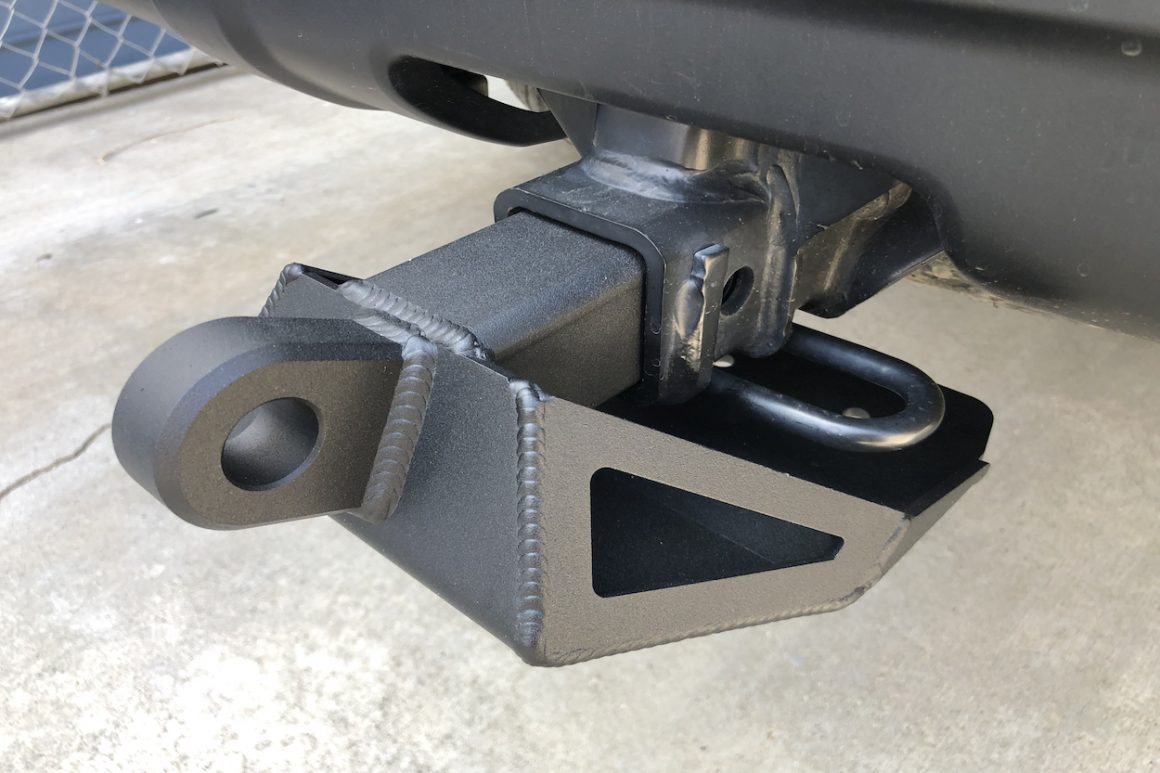 Tent
There's a boom in hitch mounted tents lately, and while we don't think they're ready to explode they do make a lot of sense for the right person. All the comfort of a RTT with no ladder for old knees to climb up into. Although they are prone to damage hanging back there and will take a little longer to setup.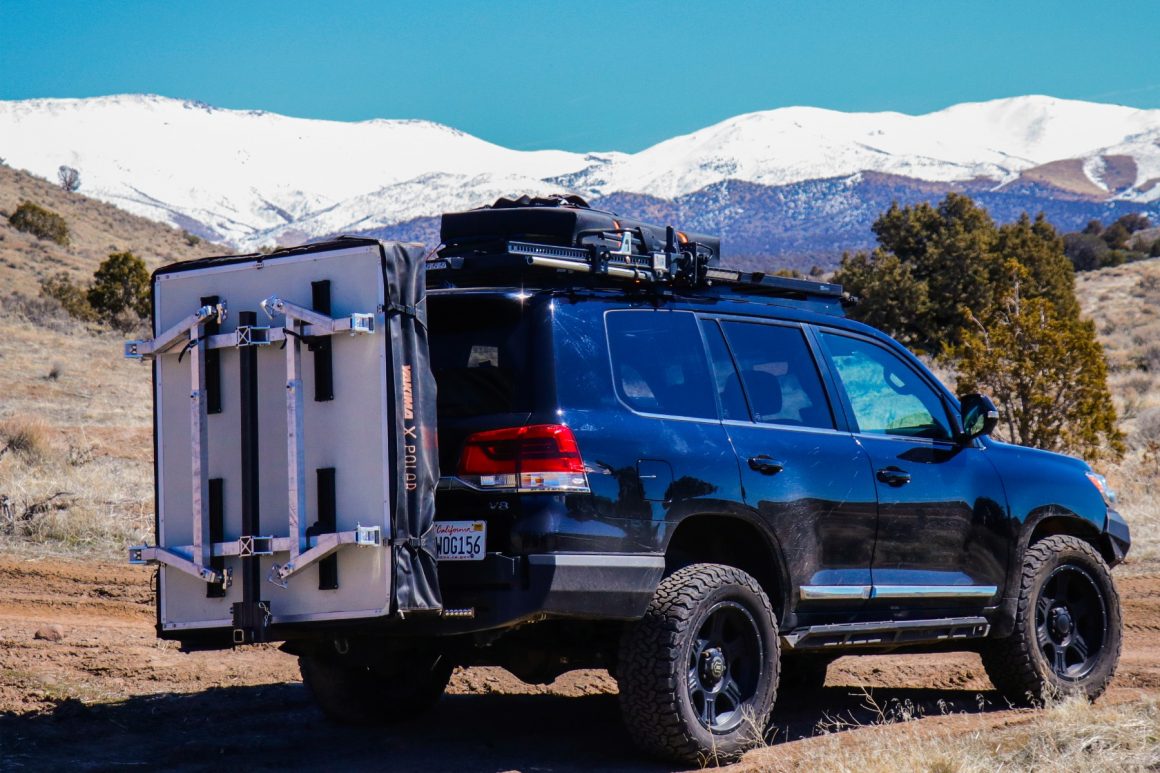 Smoker
We've seen everything from BBQs to full blown kitchens mounted to peoples tow-hitch but a full offset smoker has to take the cake from us. It'd weigh a tonne but when you're biting into smoked brisket at camp the hassle would certainly be more than worth it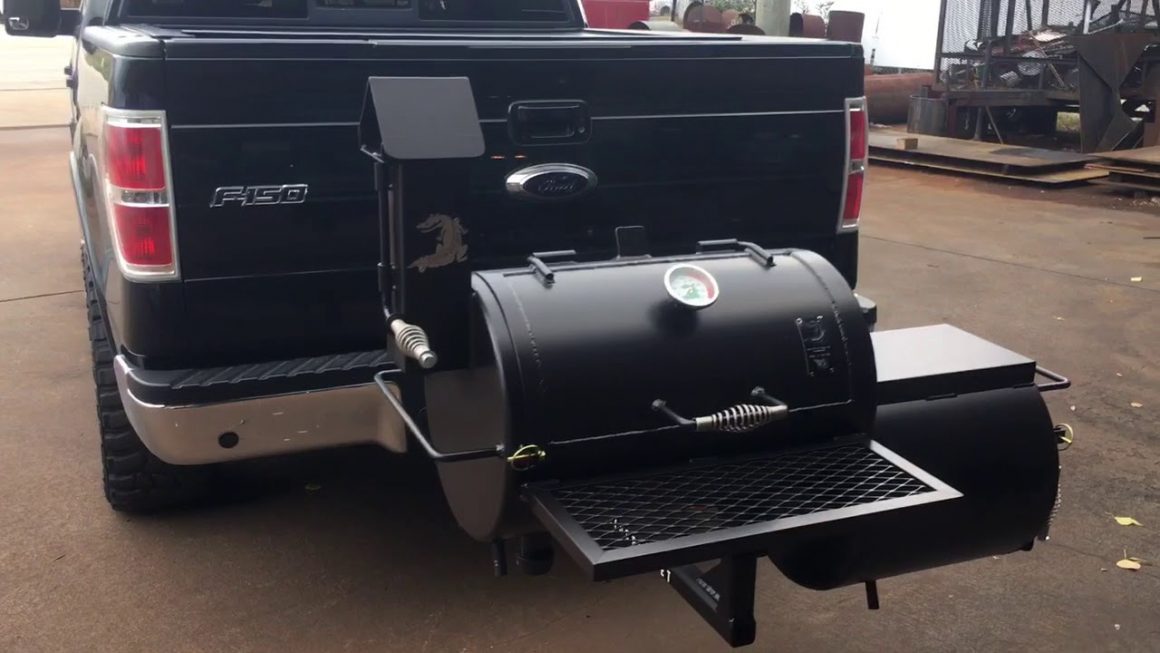 What do you reckon about the rise of hitch mounted accessories? Seen some crazy things or reckon we missed the mark? Let us know in the comments below
Quick Links
Save weight with your camping gear – Mr 4×4