A few newsletters ago we talked about some new ANCAP ratings for 4x4s. After that, it got us thinking about how ANCAP actually goes about compiling those results; results that can become a really important factor to purchasing a new car (whether it be a 4×4 or not).
ANCAP do four main tests to ascertain how safe a vehicle is in the event of an accident:
Front Offset Test: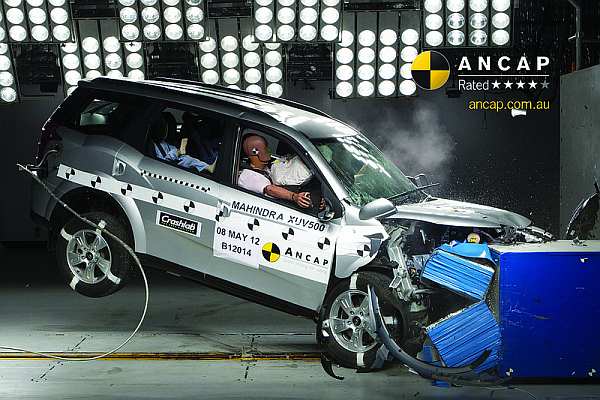 A Mahindra XUV500  doing the Frontal Offset Test
Simulating a real life head-on, the test vehicle is driven into a deformable aluminium barrier at 64 km/h. The offset part means that only 40% of the vehicle hits the barrier, making it more lifelike. At impact, the car has two adult dummies in the front, one three-year old and an 18 month in the back seat.
Side Impact Test: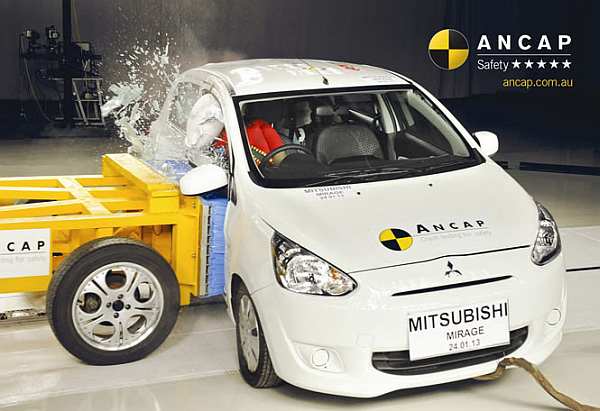 Side Impact Test; this time a Mitsubishi Mirage
This one tests your textbook t-bone. Sitting stationary, a 950kg mobile barrier with a similar aluminium front rams into the test vehicle doing a solid 50km/h. This tests the strength of the car across the doors, along with the effectiveness of the side 'curtain' airbags (if they have any).
Pedestrian Test: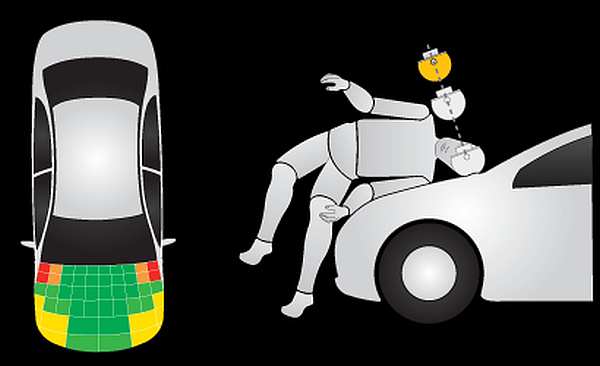 how the pedestrian impact test works

Accounting for around 15% of fatal accidents here and across the ditch, the pedestrian test is a bit harder to recreate in a meaningful sense. Instead of just driving a car into a bunch of dummies, ANCAP instead use localised impacts of where the pedestrian's leg and head would come into contact to ascertain how much damage is done at 40km/h.
Pole Test: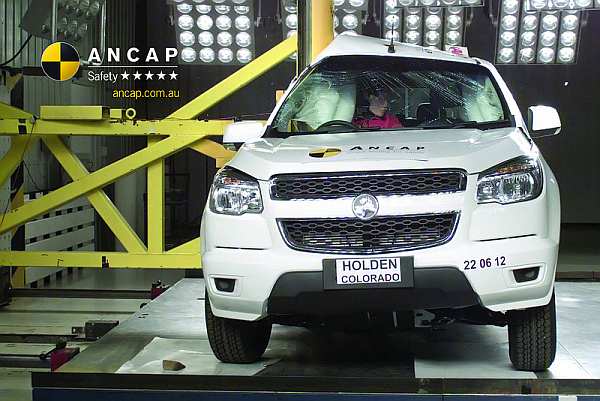 This time a Holden Colorado get's banana-shaped on the Pole Test
Yep, you guessed it. This test recreates that 'lost control and got wrapped around a pole' scenario. Going sideways at 29km/h, the test vehicle hits a fixed, narrow pole right in line with the dummy's head. Because the pole is so narrow and rigid, it staves the car in heavily.