The Toyota LandCruiser Prado has long been seen as the more woosy, less capable, more 'soccer-mum' sibling to the venerable Toyota LandCruiser*. So it's more than a little surprising to see that Lexus has stepped away from their pure luxury variants and released the GX Off Road Concept – the Lexus GXOR.
You'll have to excuse the overly cheesy music and very 'Murica! 'adventure' in the video below, but have a go at the video Lexus have released.
There's not a massive amount of information online about the concept, but we do get a hint at the engine. It's a somewhat throaty V8 roar coming from what is essentially an overdressed Prado, leading us to believe it's got the 4.6L 1UR-FSE donk. Insofar as the accessories are concerned, the GX Off Road Concept carries a lot of gear most of us Aussies would proudly run.
From the 160-watt solar panel, Alu-Box case and 50″ light bar up top, to the Safari Snorkel in the guard and a CBI custom stealth bumper housing a WARN 9.5 XPS winch. General Tire Grabber X3's are wrapped around the 18″ Lexus rims, with ICON suspension and billet control arms holding the thing off the ground. Oh, and it's even towing a Patriot X-1H custom camper around in the film clip, which is being pulled up by a REDARC Tow-Pro brake controller.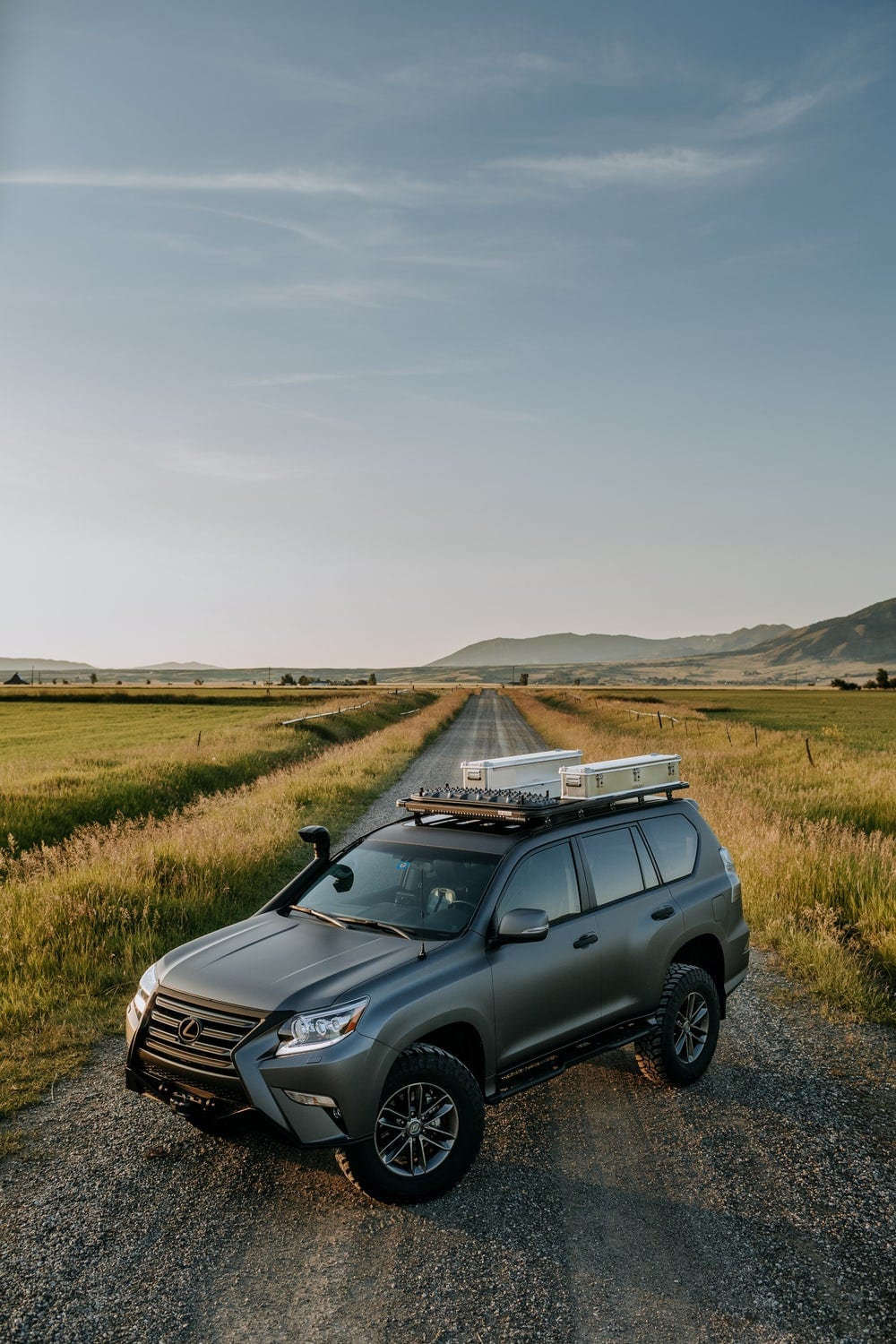 Unfortunately, that's where the Aussie dreams stop, as Lexus Australia has said there are no plans to bring the GX Off Road Concept down under. Their teaser video is about as Australian as a concept video can get… aside of course, from the dodgy music, American Rockies, and the steering wheel is on the wrong side.
And Toyota wonders why we don't really take the Prado seriously when it comes to off-road capability. We reckon if they brought a few of these puppies over, they'd be looked at a touch differently. What do you reckon? Enough 'cred' in this to take a Prado proper offroading?*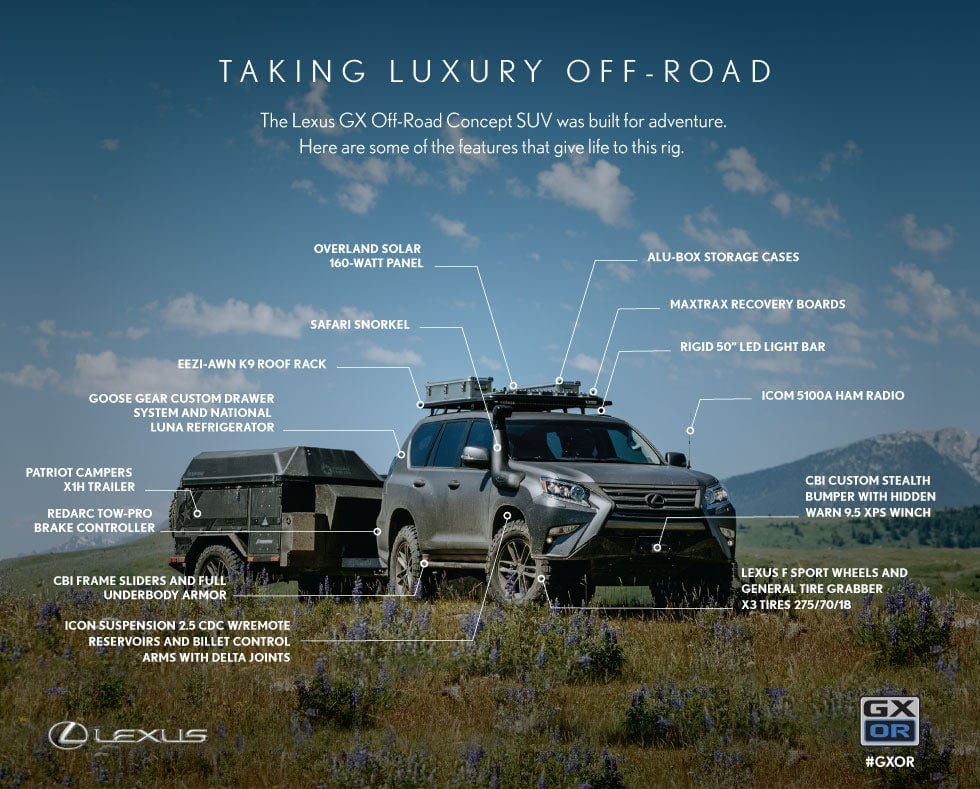 *No Prado owners were insulted in the writing of this news article. Well, maybe a few.