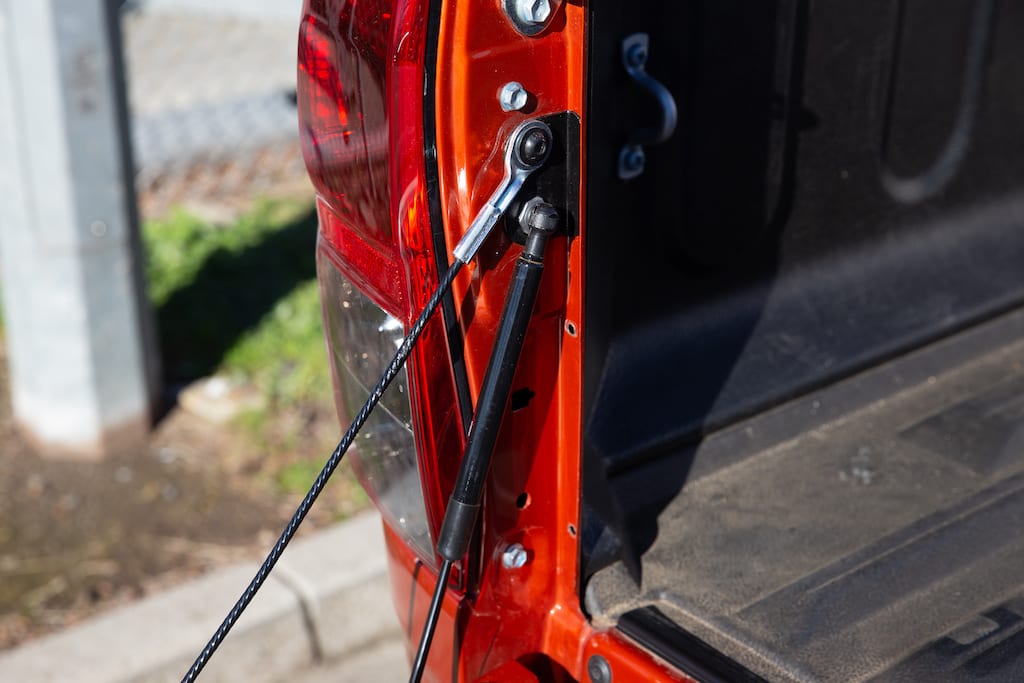 ARB has released a DIY tailgate assist for the Toyota HiLux which is available now and lists from $299.
Aftermarket 4×4 specialist, ARB, has released the latest in its line of tailgate assist kits, this time for the Toyota HiLux. Available to suit SR and SR5 variants from 2015 onwards, the kit features all of the items you'll need to install it at home with ARB claiming it tested the kit across 18 months, subjecting it to around 18,000 cycles which is the same as around 20 years of service life.
If you've ever used the tailgate on a Toyota HiLux you'll know how heavy they are. According to ARB the combination of dampening strut and torsion spring (which is the same idea as used on the tailgate of the Ford Ranger from the factory), the effort required to raise the tailgate has been reduced by more than 50 percent.
"Unlike previous models of Tailgate Assist, this version utilises a torsion spring to assist closing rather than spring assist struts. The torsion spring runs across the lower edge of the tailgate due to the limited space where the regular assist strut would normally be mounted. Factory tailgate limit straps are replaced with cables to allow sufficient clearance of moving parts with additional anti-wear pads included to avoid paint rub. The unique ball and socket design of the dampening strut mounts plays an integral role in achieving long service life as they allow for naturally occurring misalignment of the moving parts," ARB said in a statement.
Stay tuned as our sister publication, Unsealed 4×4 is planning an install video on how to fit an ARB tailgate assist.