The internet has struck again with pictures of the refreshed 2020 Nissan Patrol flooding the 'net via a Middle East holding yard, and shows off the interior for the first time.
It's no secret that the Nissan Patrol has been built for its biggest market, the Middle East. So it's no surprise to see the face-lifted 2020 Nissan Patrol photos leaked to the internet via Dubai. The images have been published by a number of automotive outlets, originating from social media. While there have been a handful of leaks over the last few months, these are the first images showing off the interior.
Since its release in 2010, the Y62 Patrol has been screaming out for an upgrade, both in design and technology, and with heavy price discounting over the years in an attempt to maintain sales. Of course, the petrol-only Y62 hasn't been a massive hit with the diesel-loving Aussie market; however, it has remained relatively popular with the 'gas-loving' US and Middles Eastern markets.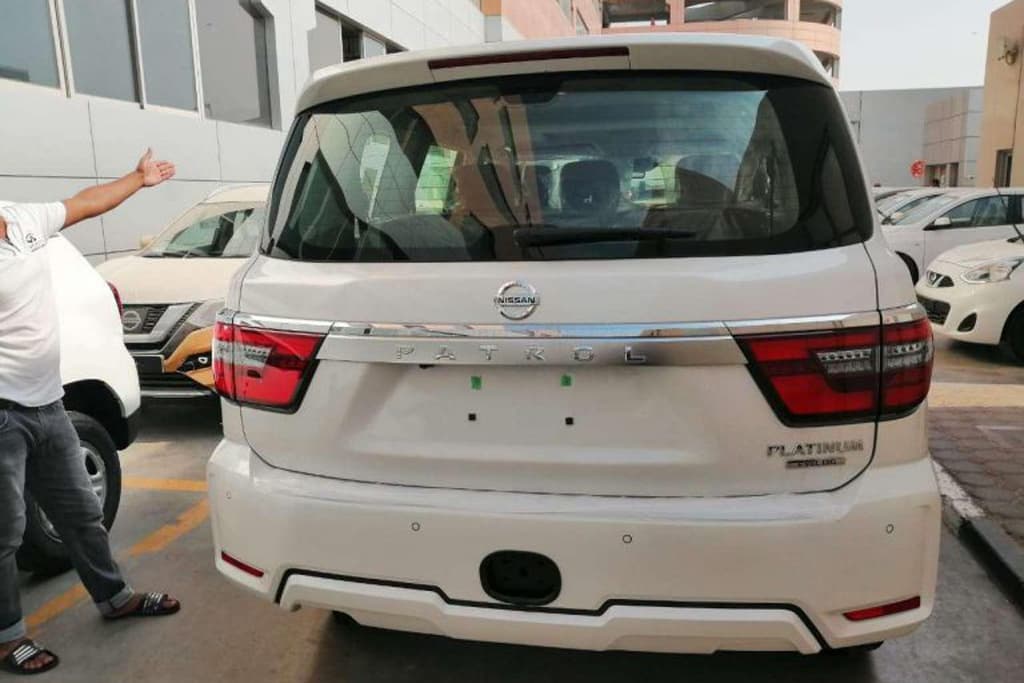 It seems, from these leaked photos, the newest rendition of the Nissan Patrol is well on its way to completion. Leaked photos showing off the Patrol at a Dubai Nissan dealership, appearing all but ready to be sold.
The front-end seems a touch more aggressive than the current vehicle, with the rear finally doing (mostly) away with the Nissan Micra/Tiida style tail-lights (really Nissan, what were you guys thinking?). The images here show the 'Platinum' series, which is the equivalent of the top-spec Australian TI-L model, so it will come with all the bells and whistles.
On the inside, we can see a large digital display that appears to be set out for air-con/vehicle settings control, while there is a smaller screen above, between the air-vents that is likely to be the infotainment screen, housing sat-nav and stereo information. Red leather adorns the seats and centre console, while there's a rather nice looking leather-wrapped dashtop to go with it.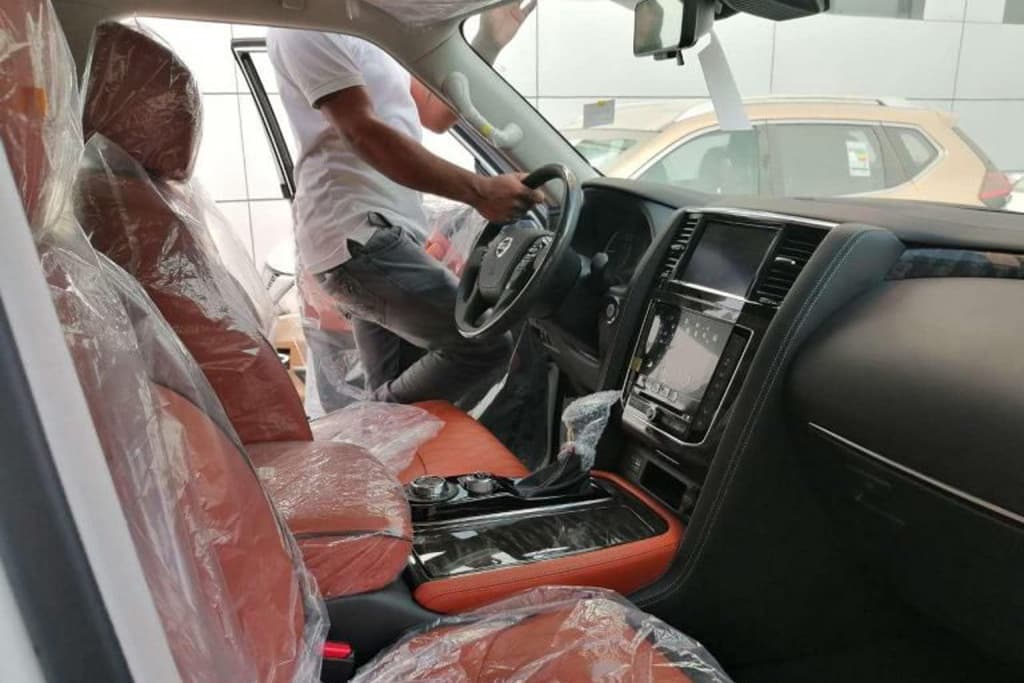 One thing we've not heard anything on, nor seen with the 2020 Nissan Patrol leaked photos, is the driveline. We can only assume it will retain the 5.6-litre V8 petrol engine, and we're not holding our breath on a diesel model. That said, Nissan has just removed the Cummins diesel from the Titan XD in the US, so maybe they're looking to release one last diesel? Only time will tell.
Question: Even if they keep the petrol-powered V8, are looks alone enough to get you into a patrol?