Is the Volkswagen Tarok just another case of wanting what we can't have?
In Australia we seem to be under the guise that bigger is better and therefore what we want. Take the reaction to the announcement that the Ford Ranger Raptor wouldn't have the 3.2-litre engine in it, outrage, or even the demand for American trucks to be sold here with their massive diesel power plants. That is until we see someone getting something else and therefore decide that looks better. This seems to be the case with the new Volkswagen Tarok.
The Tarok is a small ute built on Volkswagen's MQB platform that it uses for a lot of its vehicles such as the Golf and Tiguan. Normally hearing 'small' and 'ute', people would be in a frenzy claiming you need to fit a pallet between the wheel arches, and carry your house in the tray. However, this time round because Volkswagen Australia have announced that for now we won't be receiving it, people have decided they'd enjoy a nippy small ute. "Utes in this country are about capacity in the back and under the bonnet, and the Tarok offers neither," said Volkswagen Australia spokesman Paul Pottinger.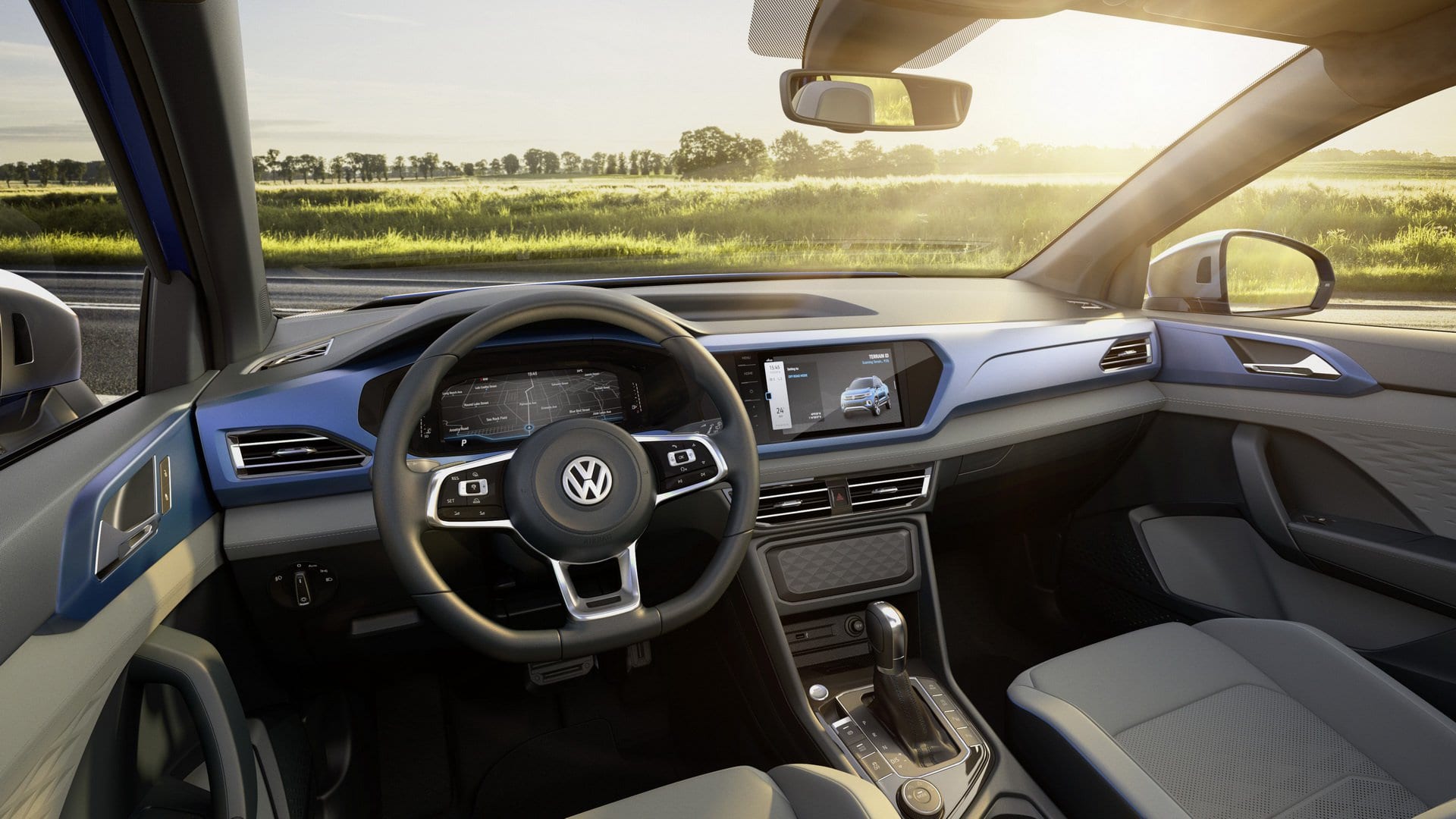 The Tarok's aim will not be to compete with the Amarok on the global market but rather offer a compromise option between an SUV's comfort and a ute's practicality. Volkswagen won't be giving the Tarok the V6 out of the Amarok but rather the 2.0-litre turbo-diesel and 1.4-litre petrol variant. The Tarok is a dual cab, with a short tray on the back, only 1.2m long, compared to the Amarok's 1.6m tray, however Volkswagen's designers have created a clever way to provide that missing length when needed.
You can of course fold down the tailgate for extra length but with the Tarok you can also fold down the rear panel and then rear seats to create a 2.775m long tray. The claimed payload for the Tarok is also quite impressive at 1030kg. Volkswagen even states its compact ute is off-road capable with its permanent 4Motion all-wheel-drive system and boasting figures of a 23.8-degree approach angle, 26.4-degree departure angle and an almost unbelievable minimum ground clearance of 243mm. The Tarok will soon be on sale in the South American market with Brazil reportedly the first to receive it, so with its blend of technology and luxury throughout the interior and the surprising physical figures, is the Volkswagen Tarok the one that got away?