It has been heard on the grapevine that the Federal member for Leichhardt, Warren Entsch has announced $10 million for a bridge across the Jardine River, rendering the current ferry  across the famous river, on the way to the northernmost point of Australia, useless.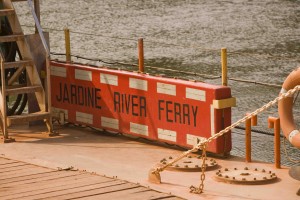 It's being called a victory for locals, tourists and tourism operators, who will be able to travel across the river without the associated costs of using the ferry.
Do you think it's a good idea to replace the ferry with a bridge, or you do prefer the ferry?