Camp Quality's FUNx4 registrations open!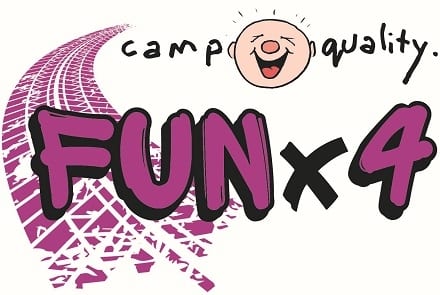 Camp Quality's FUNx4 registrations have opened for this year's event, running from Sunday 30 June – Saturday 6 July. If you wish to participate, you can register here, and the whole event is a massive fundraiser for Camp Quality.
This year's Camp Quality's FUNx4 kicks off from Broken Hill in western New South Wales, and includes a six-day adventure across to Wilpena Pound in South Australia. It gives punters a once in a lifetime opportunity to take on the Aussie outback off-road, as you tackle iconic tracks crossing through Corner Country and the Simpson Desert.
Just in case you've been living under a huge rock and have no idea what Camp Quality is all about, have a look at the video:
To register, you'll need a proper 4WD, at least one driver and a navigator, be available across the trip dates (20 June to 6 July, 2019), and raise $3500 for an amazing Aussie cause.
This year's trip is going to be extra special, especially with the two major rainfall events over summer in Queensland and the Northern Territory. You'll get to see the Diamantina, Warburton River, Cooper Creek and Eyre Creek all flowing steadily into Lake Eyre. This will truly be a once in a lifetime opportunity, being able to witness desert wildflowers in full bloom, and Lake Eyre with water in it.
To register, each person must pay a registration fee of $350 (which gets you a Camp Quality shirt and hat, plus you'll need to get out and raise $3500 before the start of the event). It is for the greatest of causes, and the folks at Camp Quality have some great pointers to get your fundraising off the ground!
To find out more, and register your interest, head on over to www.funx4.org.au or contact Cara at Camp Quality on 02 9876 0551. This absolutely will be a trip to remember, and you'll be lending a hand to one of Australia's most worthwhile causes, not to mention the hours of fun you're sure to have!