Club 4X4 announces Rigs and Rolls event in February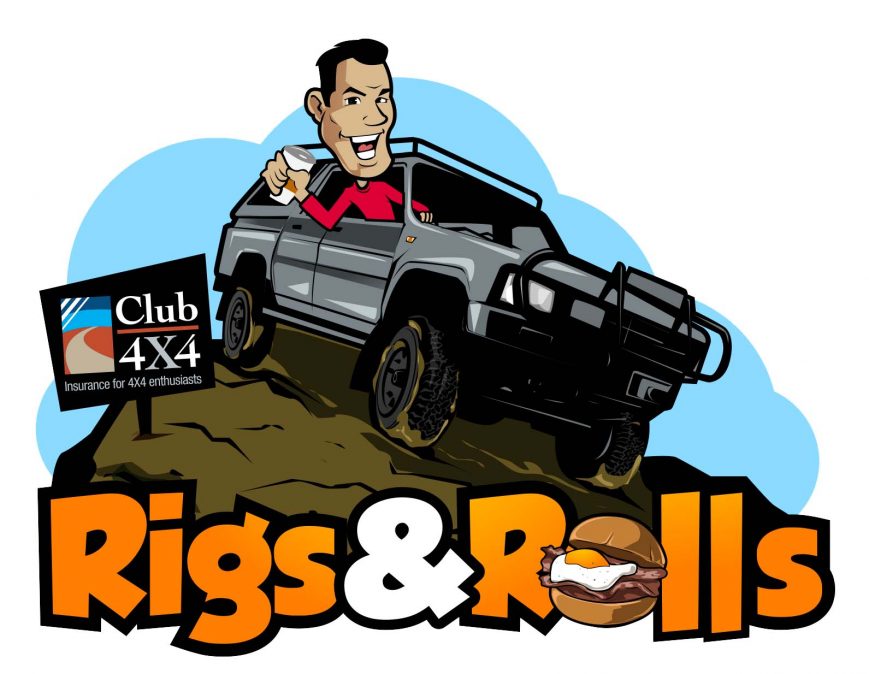 Cars and coffee concept comes to four-wheel drives thanks to inaugural 'Rigs and Rolls' event at Eastern Creek Dragway in February.
Off-road-oriented insurance company, Club 4X4, has announced its inaugural 'Rigs and Rolls' event on 16 February 2020 (9am – 12pm) at Eastern Creek Dragway. Helping out with the event are the NSW & ACT 4WD Association, Crossed Up 4X4 Club, and the Toyota LandCruiser Club of Australia.
The event will cost $10 per vehicle to enter and all proceeds will go to charity; this time around it'll be to the Bushfire Appeal. You'll be able to get coffee, drinks and there'll be a BBQ cranking out bacon-and-egg rolls. Oh, and there will be raffle tickets and prizes for the best vehicles on the day too. The team have set up a Facebook event you'll find here.
Our sister site, Unsealed 4X4 is the supporting media partner, so we'll be there with bells on (we might actually make Wes wear some bells – Ed), and I'll be running around with the camera getting some awesome pics on the day. So if you see my big boofhead running about like a headless chook, make sure you say g'day. I'll be on the lookout for the best-built rigs on the day, and I'll be handing out a few custom shoots to the best of the best to feature in Unsealed 4X4 magazine too.
The event is going to be held at Sydney Dragway, the same place the annual Sydney 4WD show is held, and is going to be similar to 'cars and coffee' events seen across the automotive scene.
We got a chance to speak with Kalen Ziflian, the General Manager of Club 4X4 about the event, and he had these thoughts on Rigs and Rolls: "One thing I do try to enjoy monthly as a minimum, is attend a short 'cars and coffee' meet. These can be at night, in the morning and anywhere in between and they're usually run by a club or enthusiast groups. Traditionally these 'meets' have centred around a genre of vehicle. For me, it means a nice drive with my kids, a bite to eat and a coffee or drink, a chance to be around like-minded enthusiasts and take in some cool rides," he said.
"One thing I've noticed more and more of lately is that when I do attend these events, there will be a handful of really clean fourbies parked up as displays (and a lot more in the car park!). So it got me thinking, why isn't the same concept available for four wheel drivers? We are members of the motoring enthusiast community, after all! We love our trucks and take good care of them; we invest tonnes of money into personalising them and they are our pride and joy. So why wouldn't the same concept apply for a four wheel driver?"
Kalen went on to say that more often than not, the four-wheel drives end up in the carpark, and not on display, and felt this was an excellent opportunity for everyone to show off their pride and joy, and give other enthusiasts some ideas, and tips and tricks on how you've built your rig.
So make sure you keep the date free (Sunday, 16th February), register your interest on the Facebook Event, then head down to the Sydney Dragway for coffee and bacon-and-egg rolls.
Date: 16th February
Location: Sydney Dragway – Ferrers Road Eastern Creek NSW
Time – 9am-12noon
Entry Fee (to display vehicle only) – $10 (all proceeds go to charity)
Raffle tickets for prizes available on the day