Mid-sized 4X4 wagons are making a big headway in sales over the last few years, with guys like Isuzu and Mitsubishi making strong, growing sales in this booming segment. There's a couple of big omissions in this area, however. None more than Australia's biggest SUV producer, Toyota. Well, they're back. The spiritual replacement of the Australian 4Runner and HiLux Surf is the Fortuner, borrowing the name from the already established markets of Southeast Asia and South America.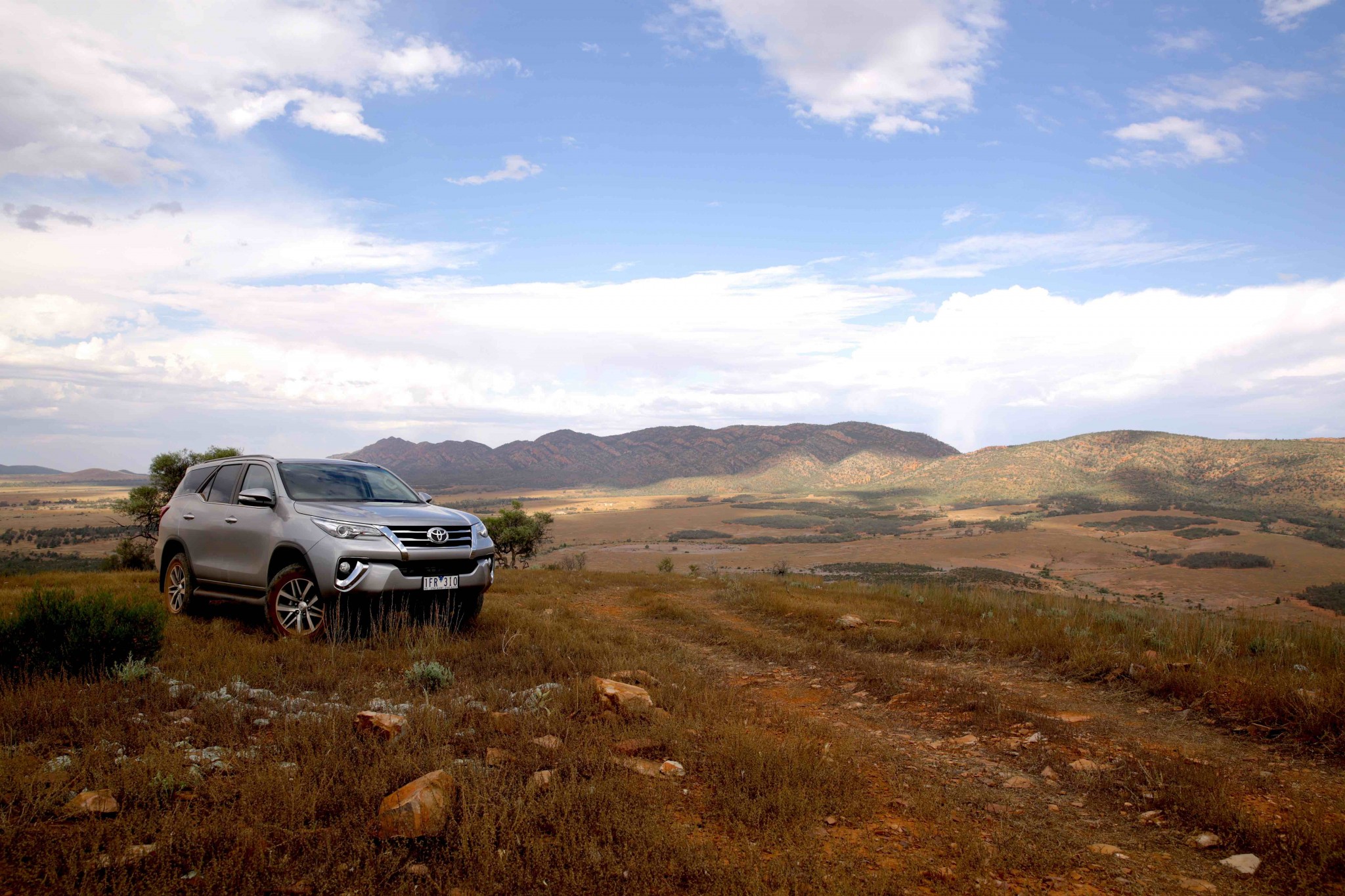 Back in the 90's, this segment was also taken up by Toyota with the then-new 90 and 120 LandCruiser Prados, as something more accessible than the bigger and prestigious 80 and 100 Series. But, as the Prado has developed over the years, it has become bigger, fancier and costlier, which has effectively opened up a market to guys like Isuzu and Mitsubishi, who have been making hay with their own mid-sized, mid-priced ute-based 4X4 wagons. The party is over for those guys, unfortunately. The Fortuner (and Everest) bring hard-to-ignore credibility to this segment, with a lot of Australian engineering and design going on under the skin.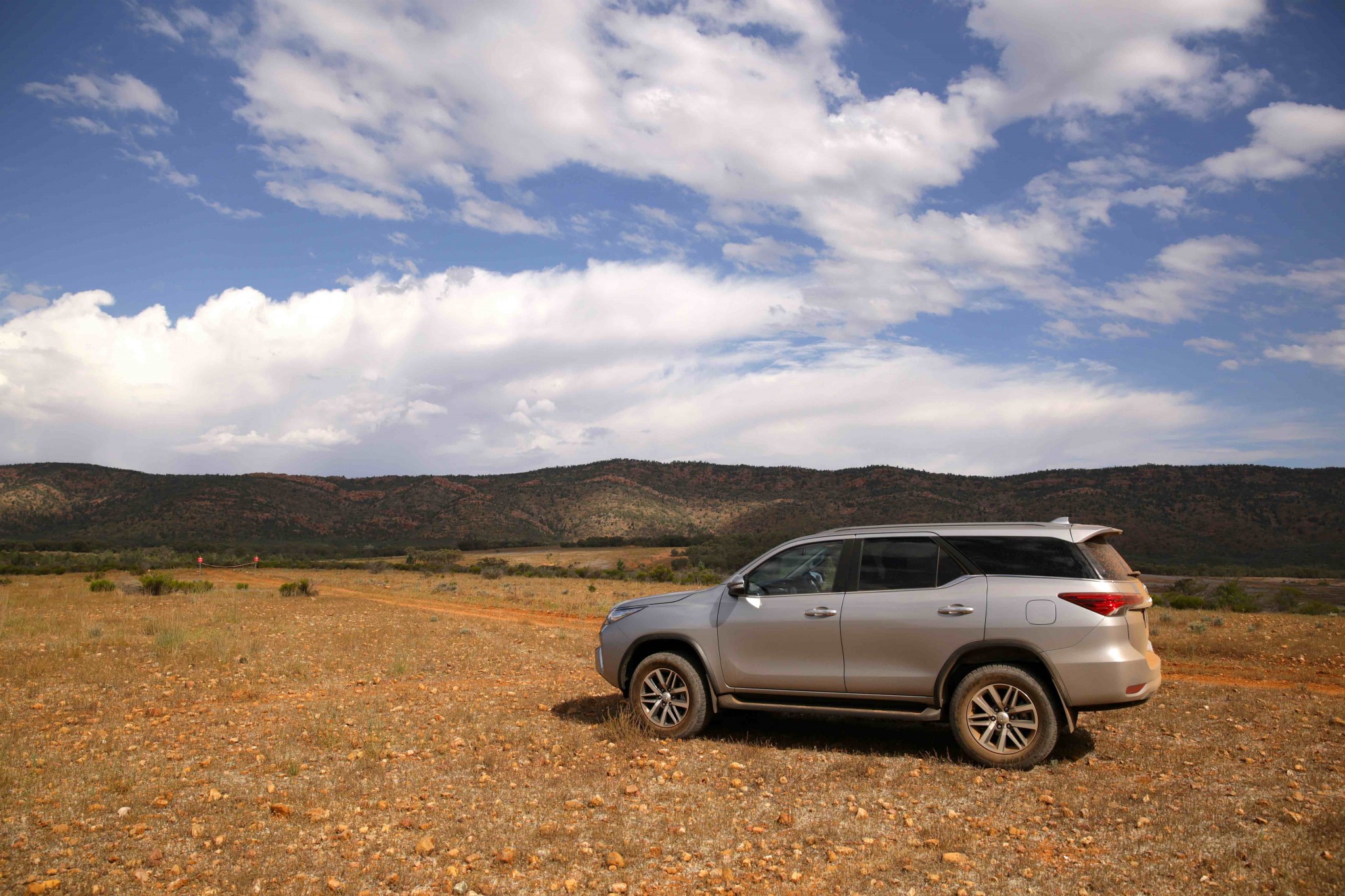 The fortuner looks quite smart, borrowing design cues from the Yankee 4Runner in the front grille and hipline over the rear wheels. That forward-leaning rear quarter window is a big tip of the cap, as well.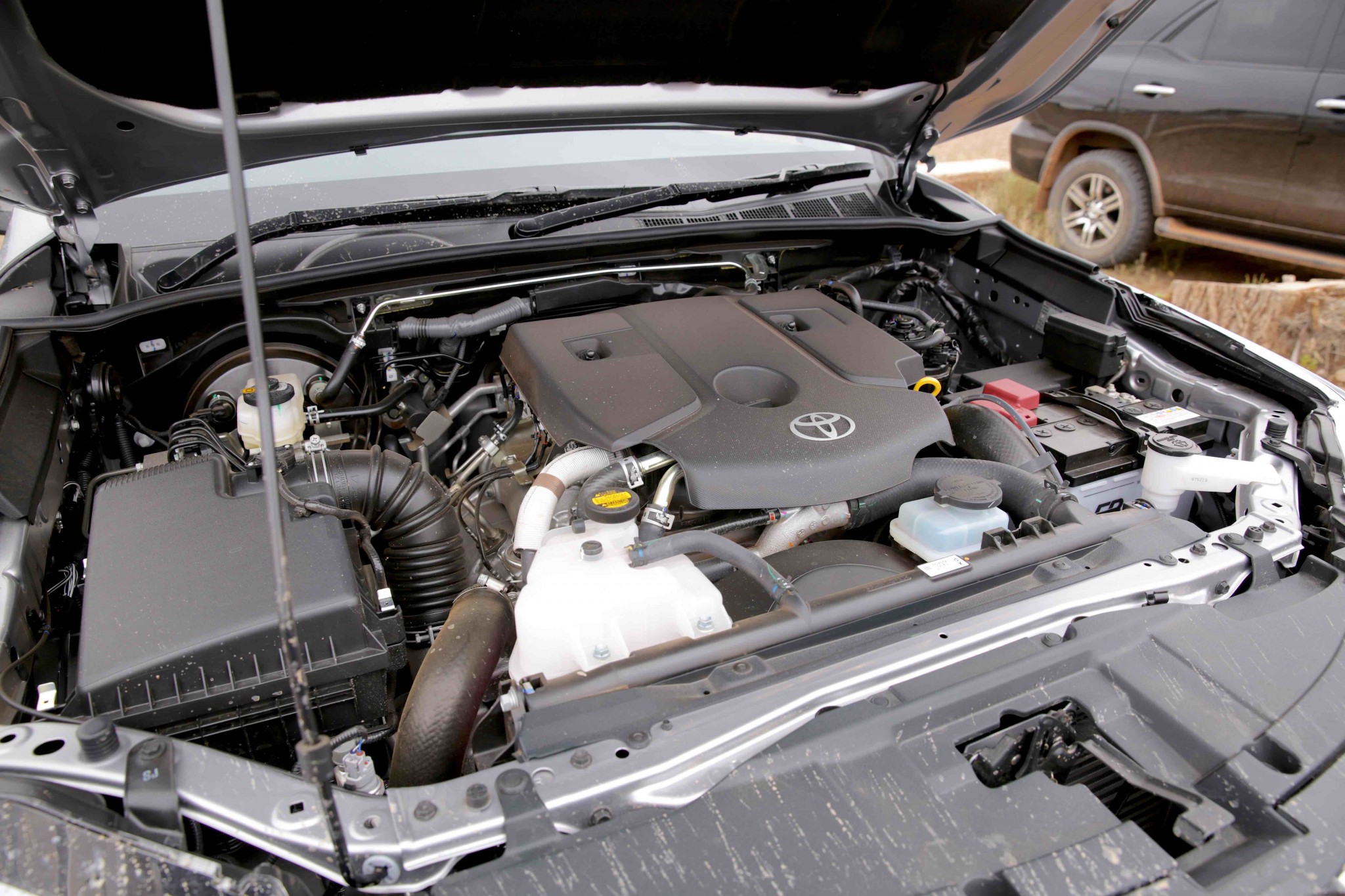 Under the bonnet, I was happy to see an alternator fairly high up in the engine bay, and space to include a second battery (including rivnuts for mounting the tray, same as the HiLux). There's a vacant fuse block for accessories installed, and air comes in via behind the wheel arch, through a good-sized air filter. Good potential for 4WD touring? You bet.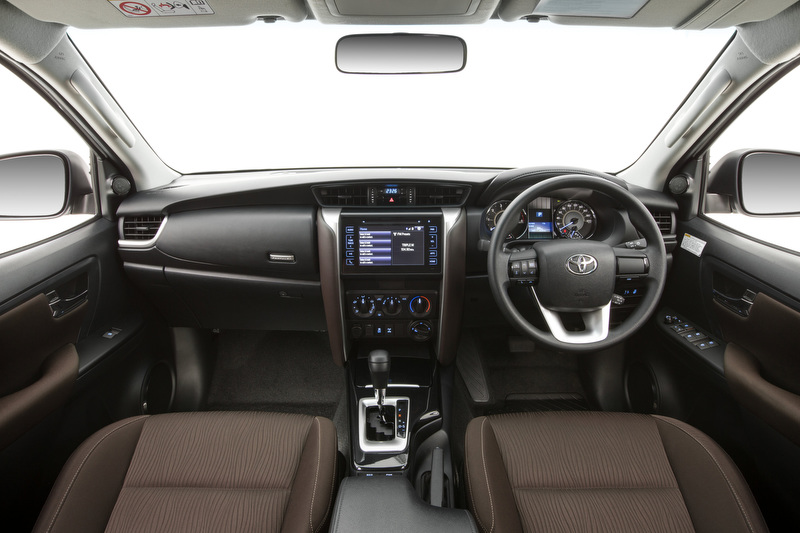 Interior is different to the HiLux, and is a winner. It's not overdone, striking a nice balance between simplicity and usability. There's a reasonable amount of space in the back (716 litres with the third row folded), and the third row of seats can be removed to free up the load space even more.
Kerb weights go from 2,110 to 2,135 kilograms, and the GVM is rated at 2,750 kilograms. This is probably the Achilles heel of the Fortuner for 4WD tourers: a payload of 640 to 615 kilograms can be easily gobbled up by passengers, supplies and accessories.
We've spent a couple of days driving the Fortuner on and off-road around the Flinders Ranges, getting a good idea of how it travels. On-road, the new 1GD engine is great. There's enough bottom-end torque in the engine, which is helped by a lower 1st gear, and the engine provides enough linear grunt through the rev range, up to a well-behaved 4,500 rpm. It gets out-gunned in feel and performance by Ford's 3.2, but the Forutner is probably a bit more refined.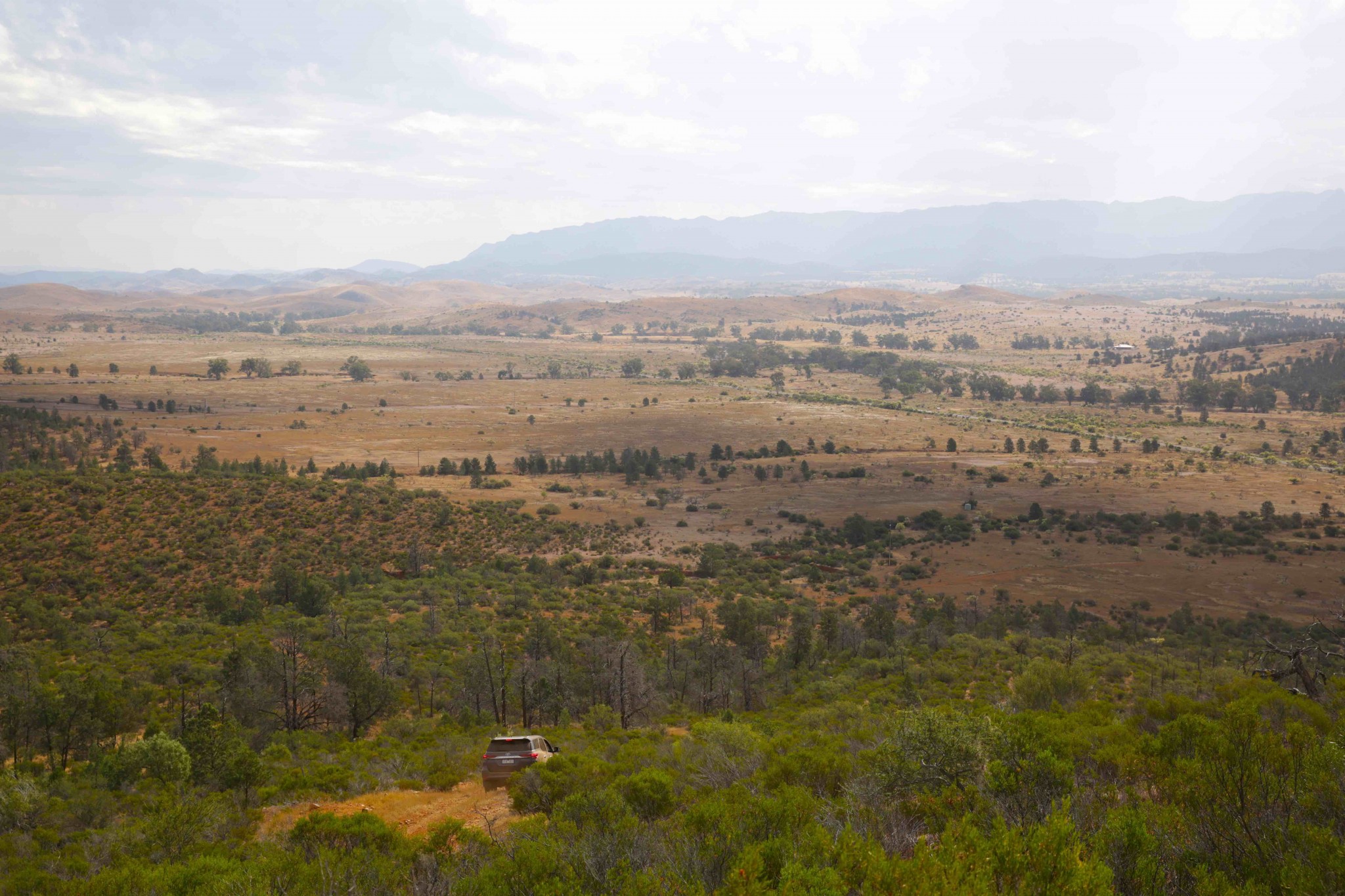 An extra cog in the gearbox is a boon for any vehicle, and its got particular benefits for a 4X4. 1st gear can become much lower, and highway cruising benefits as well. 110km an hour in sixth pegs you at a sedate 1600rpm.
Low range benefits greatly from the lower 1st gear: the engine matches well, and makes for confident navigation of rough obstacles. The engine brakes quite well in low range, and is also benefited from an effective hill descent control.
The Fortuner's engineering team told me that the improvement in low-range gearing was a direct development from researching usage in Australia. Working and recreational vehicle users gave this feeback on a visit to Australia, which they took back to HQ, and built into the design.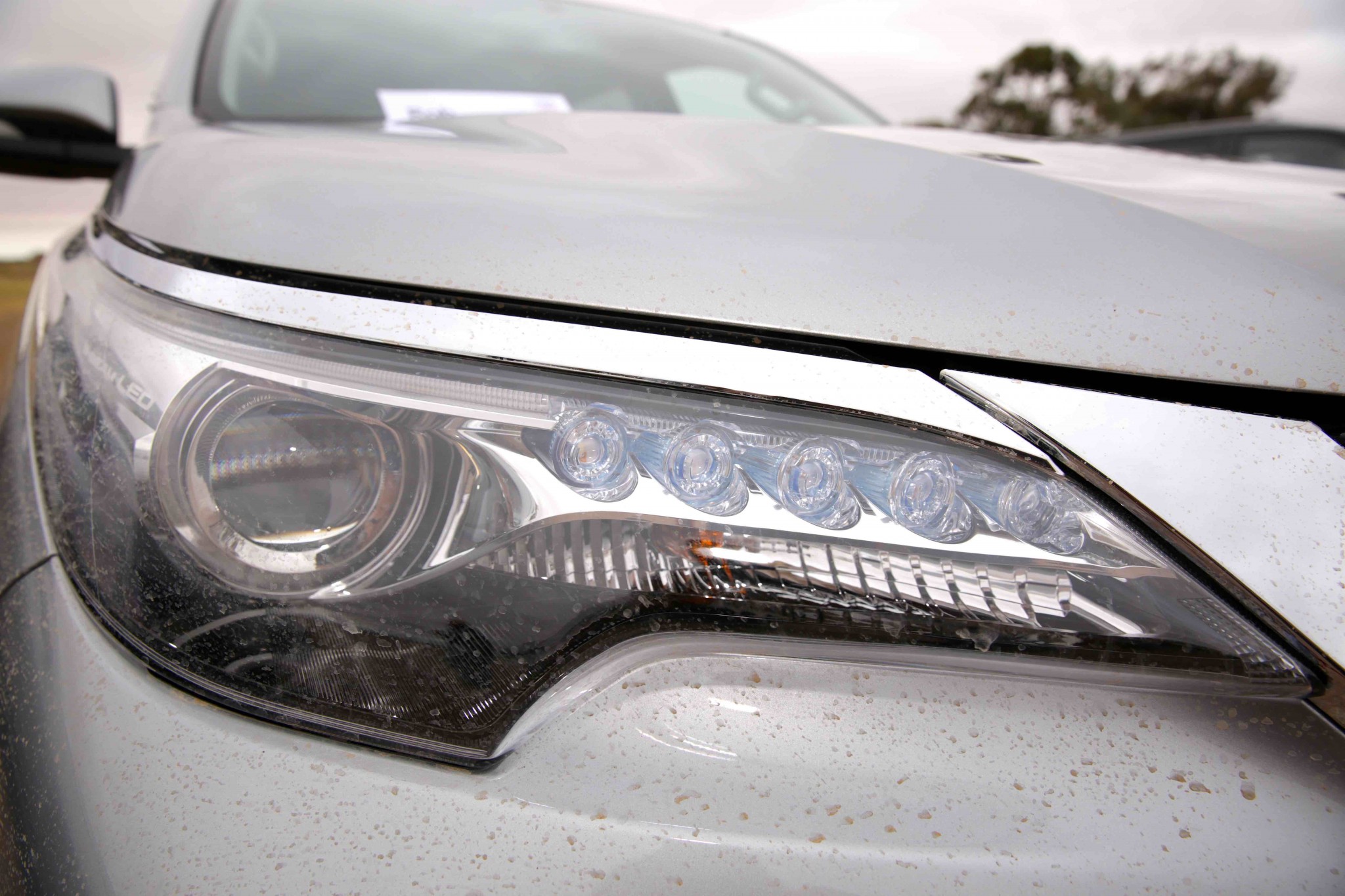 The rear differential is lockable across the range of Fortuners, which is well supplemented by the A-TRAC traction control, that does quite a stirling job off-road. Toyota took us through a reasonably challenging off-road course along a rocky and undulating dry river bed, something that would be a serious challenge for a 4X4 without lockers or traction control.
To test things out, I engaged low range, but kept the rear diff open. Suspension travel is pretty average for a stock 4X4, so wheels inevitably lifted from the ground. A-TRAC was quick to react, with the wheel spinning only a small amount before the system started clicking, wheels were braked and forward progress continued. Electrikery will get you out of trouble nine times out of ten, but it's nice to have a locker (electric, by the way) in the rear.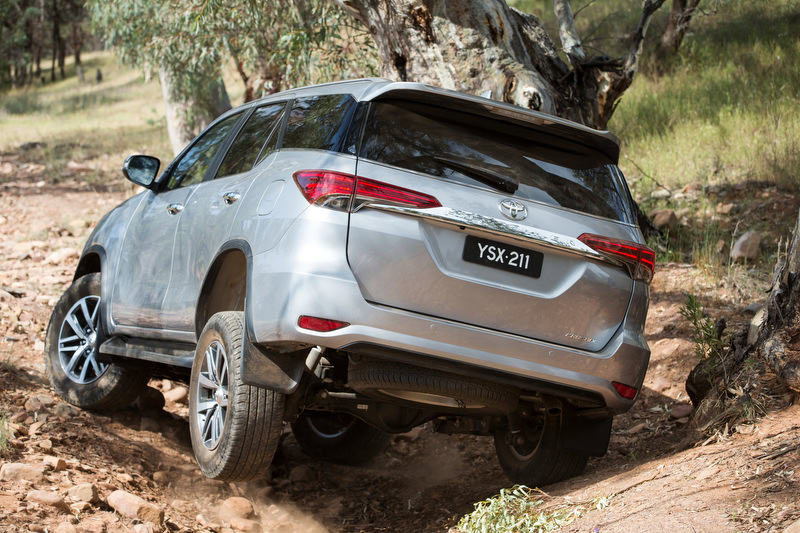 Ground clearance is good, at 279mm. NOTE: Since writing the article, this has since been found to be wrong; it is 225. This is also supplemented by a decent pressed-steel bashplate underneath, protecting the belly quite well. Further back, everything is tucked away quite well for off-road driving, chassis rails being the first in the firing line (other than the rear diff).
On-road and fast dirt driving is quite painless and quiet, making it a good candidate for eating up the miles. The Fortuner's ride is quite firm, but still controlled over small corrugations and big bumps. Steering feel is good and balanced, only threatening to get out of hand if you push hard.
Fuel consumption didn't set the world on fire for us. Toyota's figures indicated under 8 litres per hundred kilometres for a manual, and under 9 for the auto. We were getting around 1.5 litres per hundred more than this, although we weren't driving for economy. And perhaps these figures will change as the engine loosens up.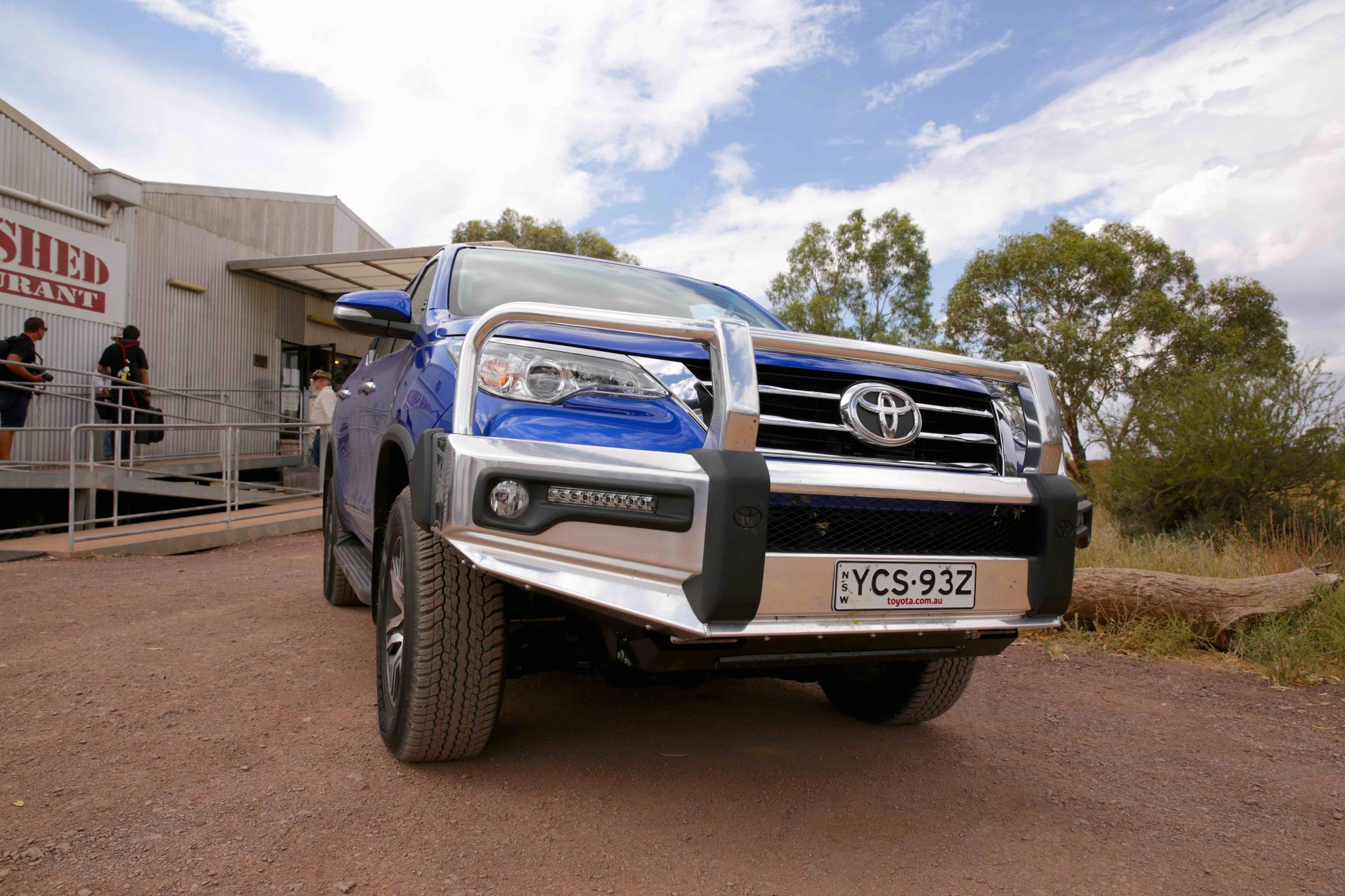 The automatic and manual gearboxes, both sporting six gears, are great, matching well to the 2.8 diesel. The automatic is decisive and smooth, and the manual 'box is quite easy to run through the gears. My pick is the manual, mainly for the engine braking off-road, although Hill Descent Control largely (but not completely) negates this advantage, and I like changing gears. It's an 'intelligent' gearbox, which manipulates engine revs to help match gear selections. It helps, and isn't too obtrusive, and also helps against stalling, making it a winner in my eyes.
So, with whom is the Fortuner competing? It's a fight that comes from outside and within. Let's look at some figures: Isuzu's MU-X: 4698 so far this year, growing quickly after 4,625 sales for total of 2014. It's based on the -DMAX, and has solid credentials through the quality three-litre powerplant under the bonnet. It's more ute than wagon compared to the Fortuner, however.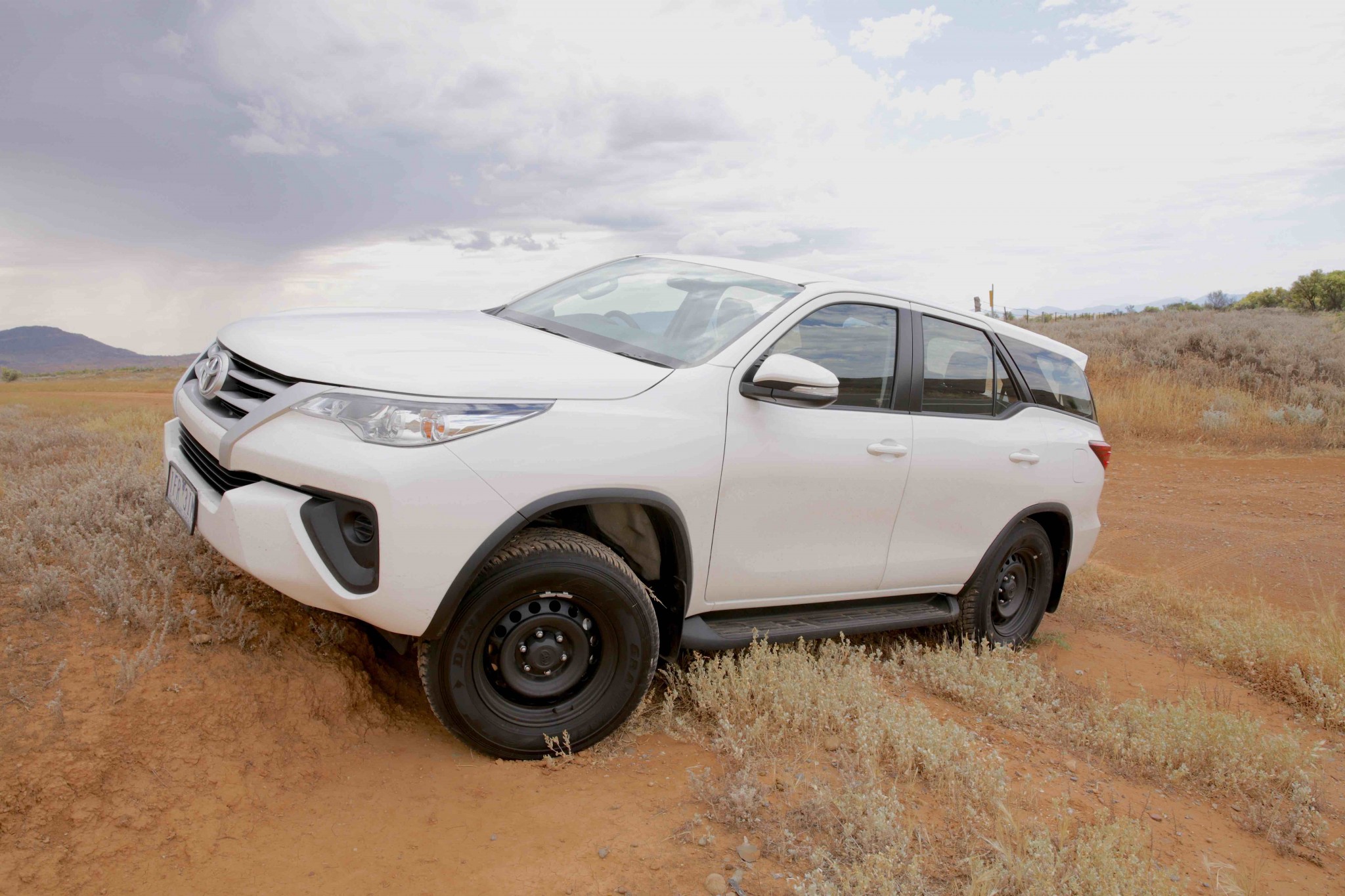 Holden's Colorado 7 did poorly in comparison: 1,508 total 2014, and has also grown nicely into 2,221 so far this year. Low sales are probably because it's not that great, and there are better options out there. Whilst the engine makes good power and torque, it does it in a way that isn't particularly enjoyable, which doesn't contribute well to an overall bland and boring vehicle.
Mitsubishi's venerable Challenger, which needs updating, keeps selling reasonable numbers because they are very keenly priced. 2,080 so far this year, and 1,739 total for 2014. The total market is growing, and no Toyota is a glaring omission. The Challenger is dated, but it works, and provides good bang for your buck. Keep your eyes out for the new Challenger, which will probably sport the new MIVEC diesel, powering an all-new design. Also, you can't forget about Ford's slick-looking new kid, the Everest. We think this is the archenemy of the Fortuner.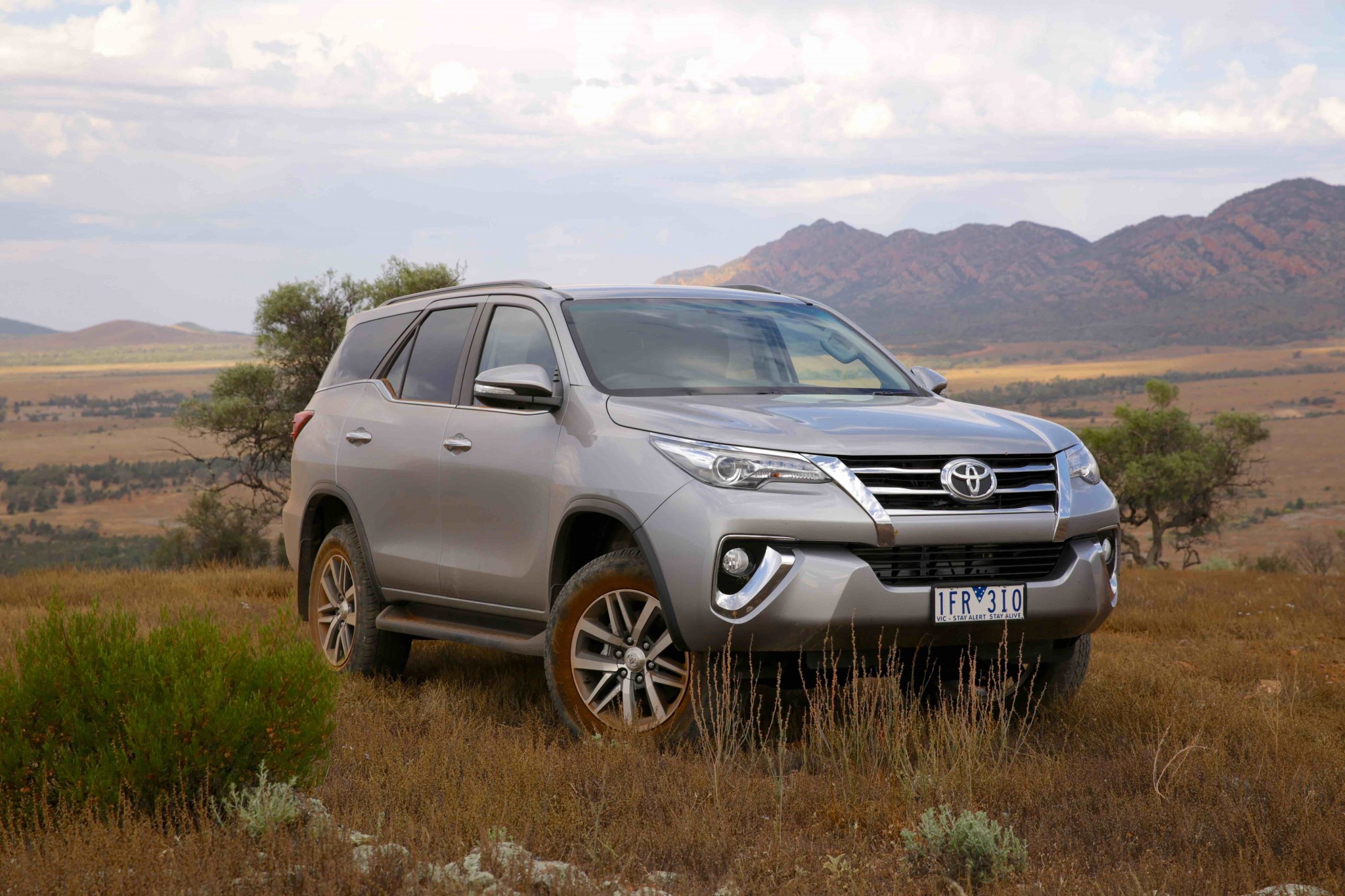 In a way, it's also kind of competing with Jeep's Grand Cherokee and Mitsubishi's Pajero, which are strong performers with a good following. But there is no doubt that a good clump of Fortuner buyers will be swayed from within the Toyota Brand. FJ Cruiser buyers might sacrifice retro-cool for practicality and diesel power. Prado buyers might not see the value any more, considering it shares powerplants and seating capacity with the Fortuner, despite being larger overall. And, of course, Hilux buyers might opt for the wagon instead. Kluger buyers, too will have to weigh up if a diesel powerplant and actual 4X4 ability is important to them.
But at the end of the day, a diesel 4X4 'Yota is something that many aspire to, and Toyota know this. Giving a solid wagon option below the Prado or 200 Series makes plain sense. Toyota have made a serious punch in the value sector as well, starting from $47,990 for a manual GX. It would be my pick, personally.
The aftermarket industry will be quick to flood the Forutner with bolt-on options, but Toyota have developed a good-looking range of gear for the new 4X4. Designed and integrated in-house from the very start of the Fortuner project five years ago, you get the option of a steel or alloy bulbar. The steel bar can be made winch-compatible as well, along with a stiffer front spring to accommodate. You can opt for steel or synthetic cable on the drum. Expect to pay around $2,100 for a bulbar, and $2,400 for something winch-compatible. The winch is a Warn 9,000 pound unit, which has the controller and solenoid tucked away from the elements, under the bonnet.
For me, the Fortuner works. Much of the engineering and design on this car is based around the engine, gearbox and chassis, where it is most important. It strikes a nice image without trying too hard, and is quite competent off-road. Off-road tourers will have to live with (or change) the low payload of the Fortuner to make it work, although it must be said that bigger Toyota 4X4s (and many others) aren't much better. The engine is smooth and quiet, and gives enough power to move the Fortuner along without fuss or worry. Would I buy one? I'd have to drive the Everest first, and then decide.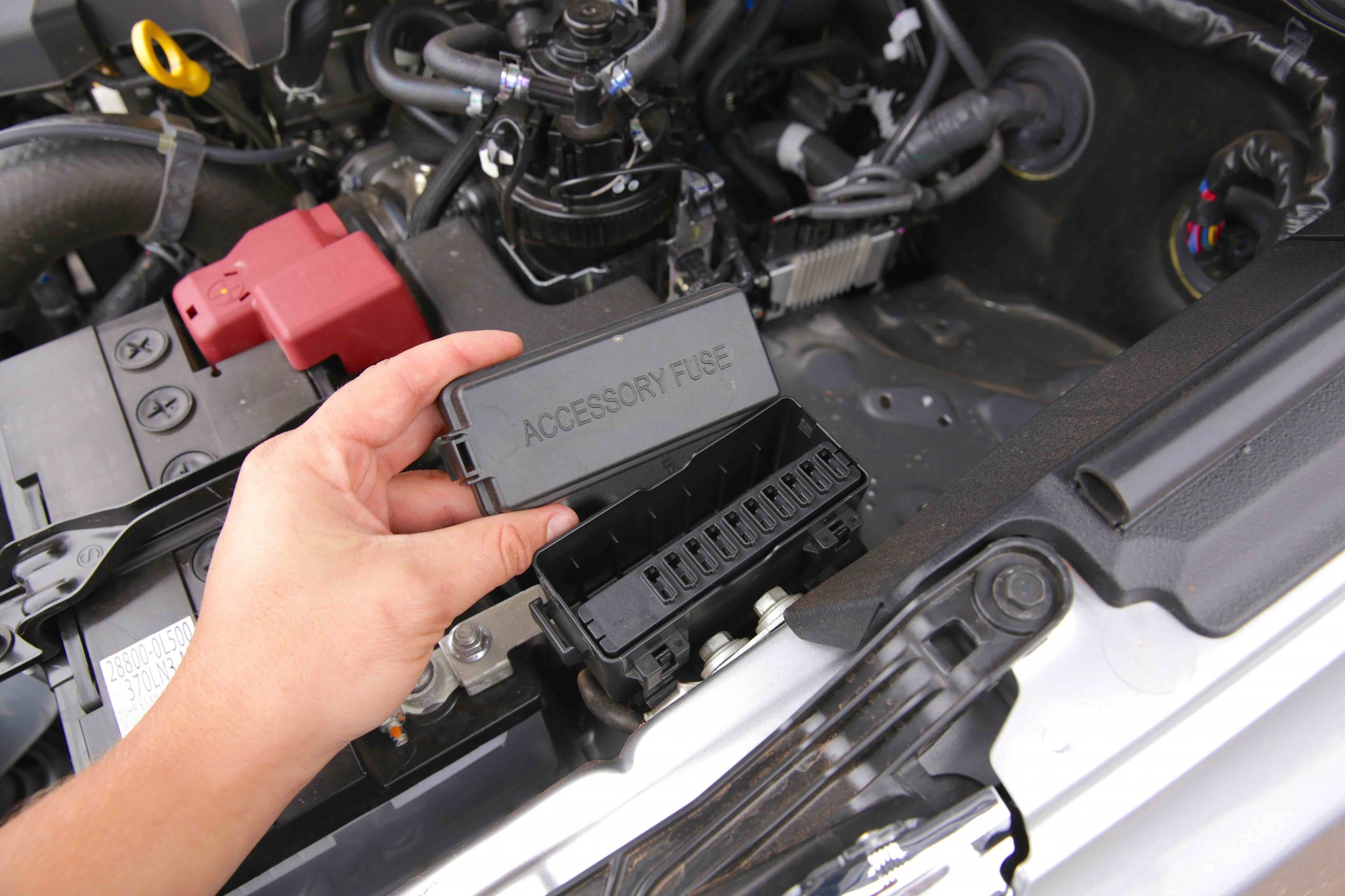 PUB AMMO: The New Toyota Fortuner
The wheel track is slightly wider at the rear than front, which is done to increase stability and looks of the car.
It's the biggest international development project by Toyota, and biggest development project by Toyota in Australia.
The chassis uses up to 500mpa steel in sections.
6,000 Fortuners are planned for Australian shores in 2016, but Toyota plan to fight for more.
ENGINE
| | |
| --- | --- |
| Cylinders | 4-cyl, in-line |
| Valve mechanism | 16V DOHC chain drive |
| Charging system | Variable nozzle turbocharger with intercooler |
| Bore x stroke | 92.0mm x 103.6mm |
| Displacement | 2755cm3 |
| Compression ratio | 15.6:1 |
| Fuel system | Common-rail high-pressure direct injection |
| Maximum power | 130kW @ 3400rpm |
| Maximum torque | 450Nm @ 1600–2400rpm (6AT) |
| | 420Nm @ 1400–2600rpm (6MT) |
CHASSIS
Brakes (front)
338mm ventilated disc with opposed-piston callipers
Brakes (rear)
312mm ventilated disc with floating callipers
Front suspension
Double wishbone with stabiliser bar
Rear suspension
Five-link with two shock absorbers, stabiliser bar
Steering gear
Rack and pinion
Power steering
Hydraulic
– Turns, lock to lock
3.3
Minimum turning circle
11.6 metres (tyre)
Wheels and tyres
265/65R17 steel (GX)
265/65R17 alloy (GXL)
265/60R18 alloy (Crusade)
DIMENSIONS
| | |
| --- | --- |
| Length | 4795mm |
| Width | 1855mm |
| Height | 1790mm (GX); 1835mm (GXL, Crusade – roof rails) |
| Wheelbase | 2750mm |
| Front track | 1540mm |
| Rear track | 1555mm |
| Kerb weight | 2110–2135kg |
| GVM | 2750kg |
| GCM | 5745kg (man); 5545kg (auto) |
| Approach angle | 30 degrees |
| Departure angle | 25 degrees |
| Ramp-over angle | 23.5 degrees |
| Running clearance | 279mm |
| Wading depth | 700mm |
| Towing unbraked# | 750kg |
| Towing braked# | 3000kg (manual); 2800kg (auto) |
| Fuel tank | 80 litres |
Related posts