There's never been a time to head off on adventure. Down tools. Tune out. Turn off the pager. And escape from reality. A big lap around the country for 12 months is exactly what we could all do with. Unfortunately that isn't always feasible, and we need to find a balance between the everyday realities, and those special moments we get out away from civilisation. In a fitting show to their commitment of the off-road and outdoor worlds, BFGoodrich have just released their latest adventure focused tyre, the Trail Terrain T/A.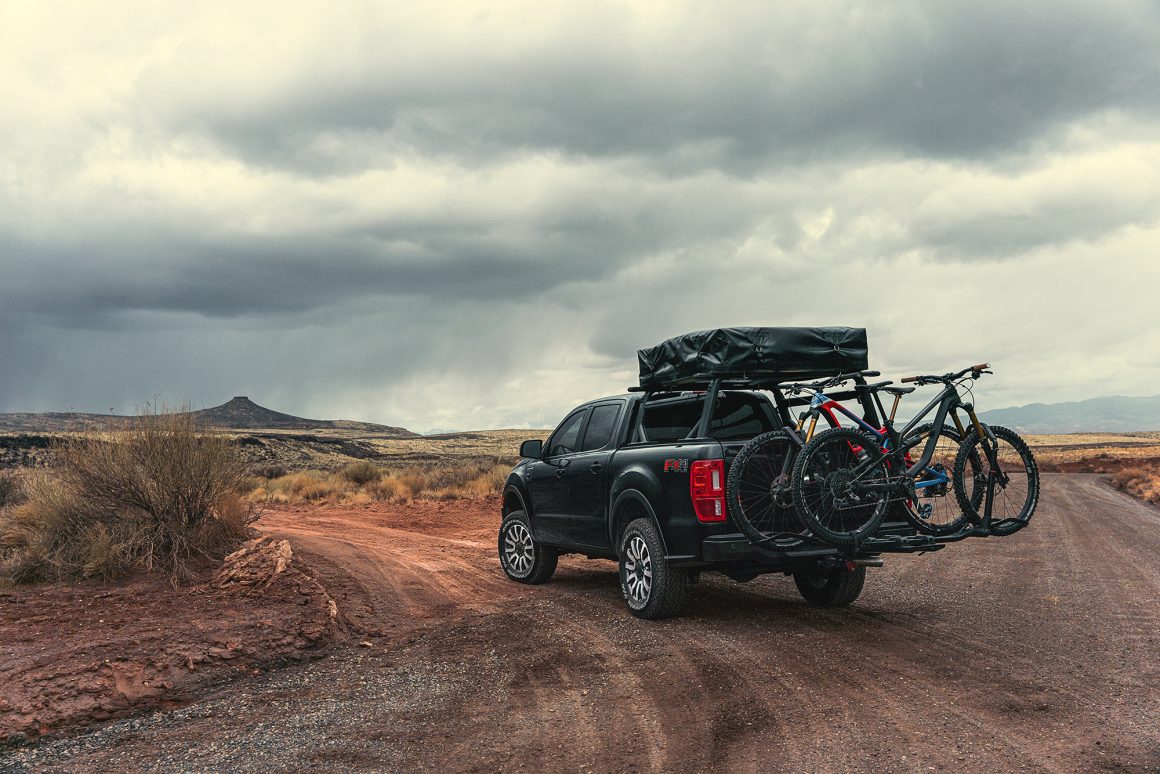 Marketed as a premium "on-road plus" tyre the Trail Terrain T/A is aimed to be the perfect tyre for those after every day handling, ride quality, and fuel consumption benefits; but still want to be able to hit the fire trails on the weekends with confidence. With a slogan of "Lives on the road, Loves to get away" it's clear BFGoodrich are aiming this directly at users like typical tradies who use their rigs for camping more weekends than not.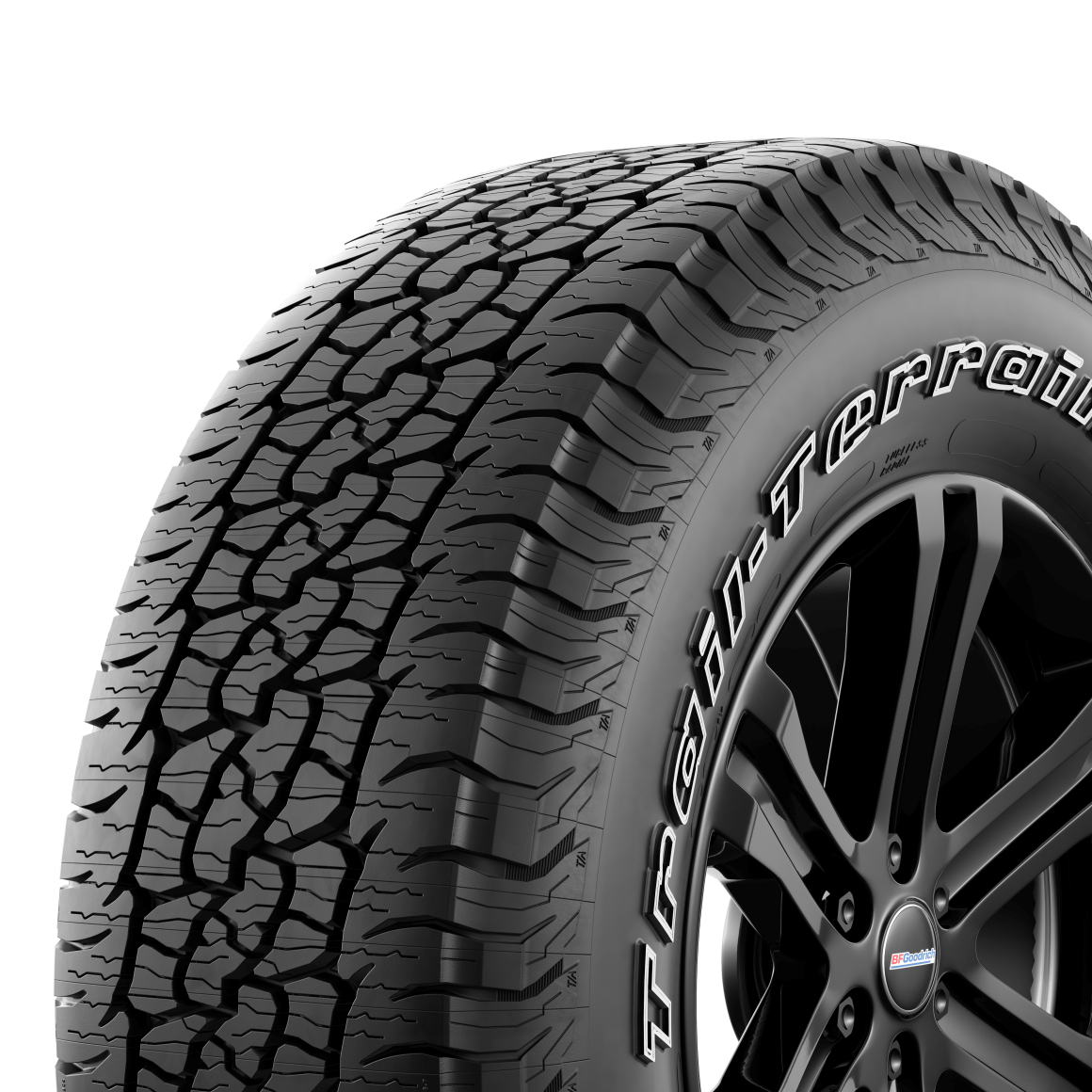 The unique construction and tread pattern is designed to excel in three key areas. The first is a focus on getting serious miles for your money. A huge 6 year manufacturer warranty as well as a 30 day satisfaction guarantee are fantastic to see. They've also designed in intelligent locking sipes that link the tread blocks together for increased stability as well as longer tread life. That same inter locking sipe design also helps the Trail Terrain T/A perform in snow and wet conditions just as well as those summer beach runs. Thirdly a chip and tear resistant design pairs with a serrated shoulder for improved traction off-road without compromising road noise or on-road manners.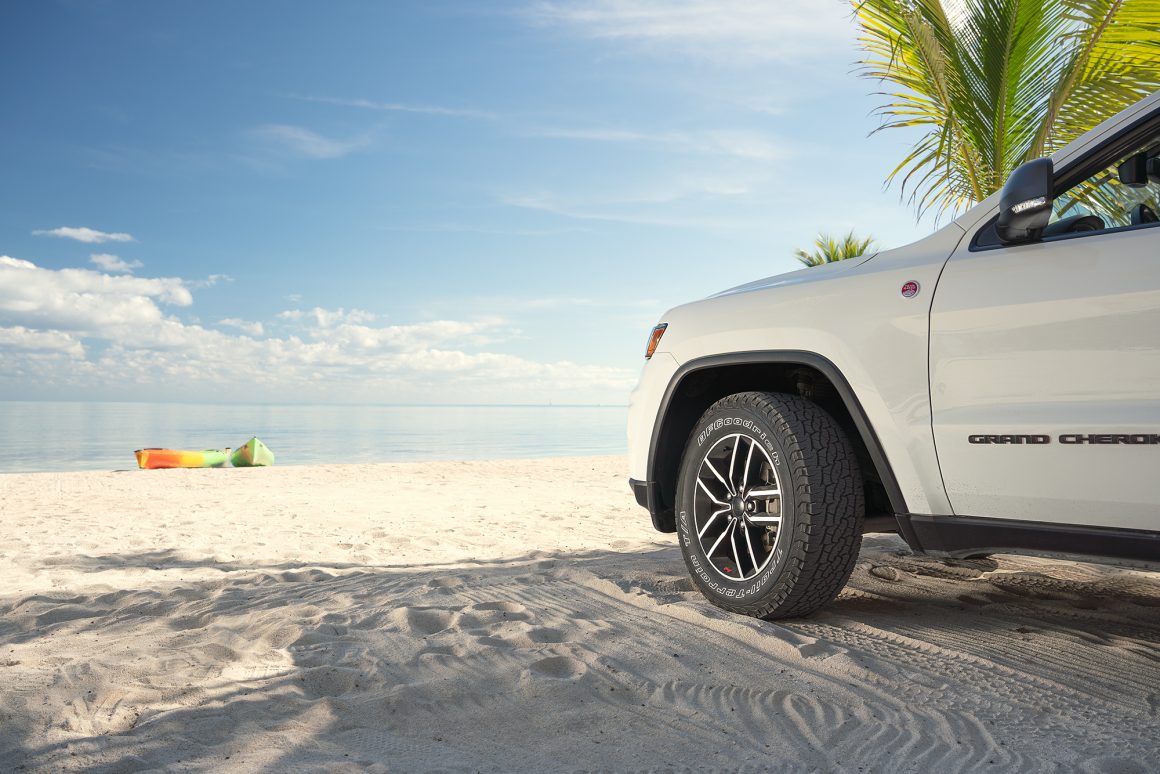 The Trail Terrain T/A is available in a whole host of fitments for 4x4s, AWDs, SUVs and light trucks.
For more information head on over to the BFGoodrich website here – www.bfgoodrich.com.au
Or check out our first look at the KM3 over at the Mr4x4 website