With Christmas just around the corner, our mates over at ARB have put together some Christmas deals so you can give the gift of ARB this Christmas.
If you're anything like us, the perfect Christmas is being able to get away for a few days, recharge the batteries, relax, and maybe get a spot of fishing in. ARB have put together five specialised off-road and camping bundles including your favourite essential 4X4 and touring gear to suit just about every budget, saving you some of your hard-earned, and helping you get out on the tracks with the gear you'll need.
Here are the bundles ARB have put together to help you cover the presents for Christmas, and save up to $300!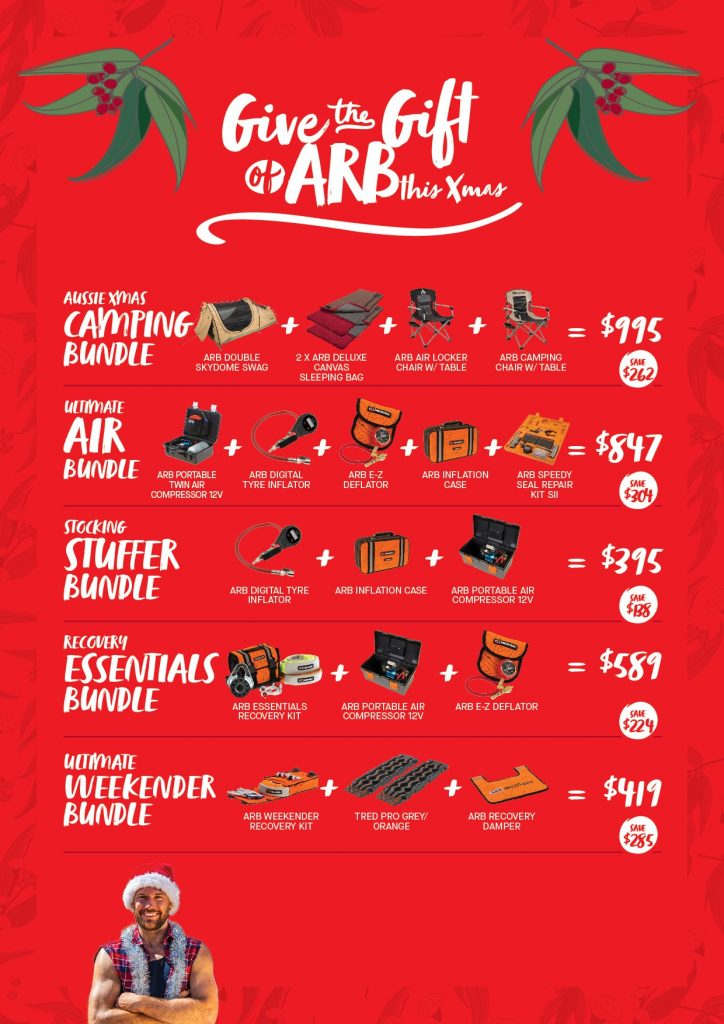 AUSSIE XMAS CAMPING BUNDLE
ARB Double SkyDome Swag
2 x ARB Deluxe Canvas Sleeping Bags
ARB Air Locker Chair w/ Table
ARB Camping Chair w/ Table
$995
SAVE $262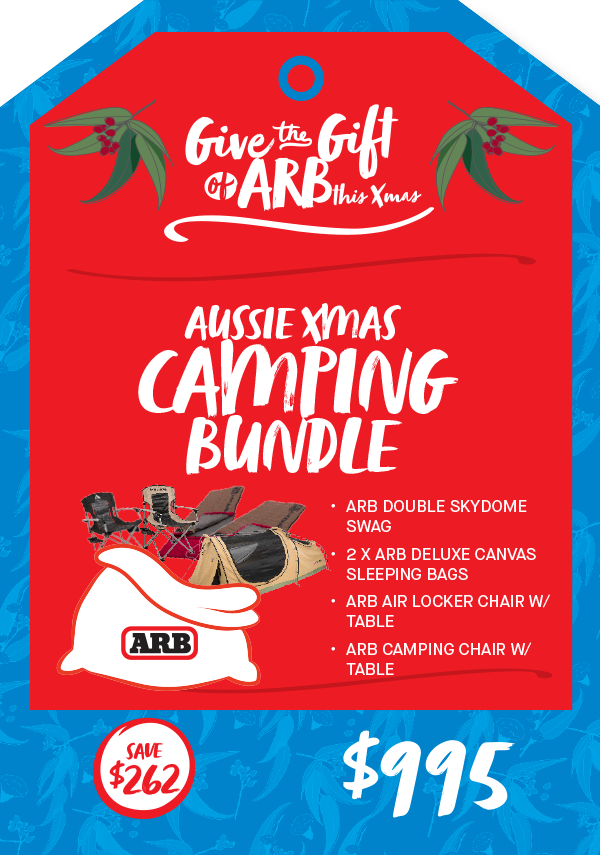 STOCKING STUFFER BUNDLE
ARB Digital Tyre Inflator
ARB Inflation Case
ARB Portable Air Compressor 12V
$395
SAVE $138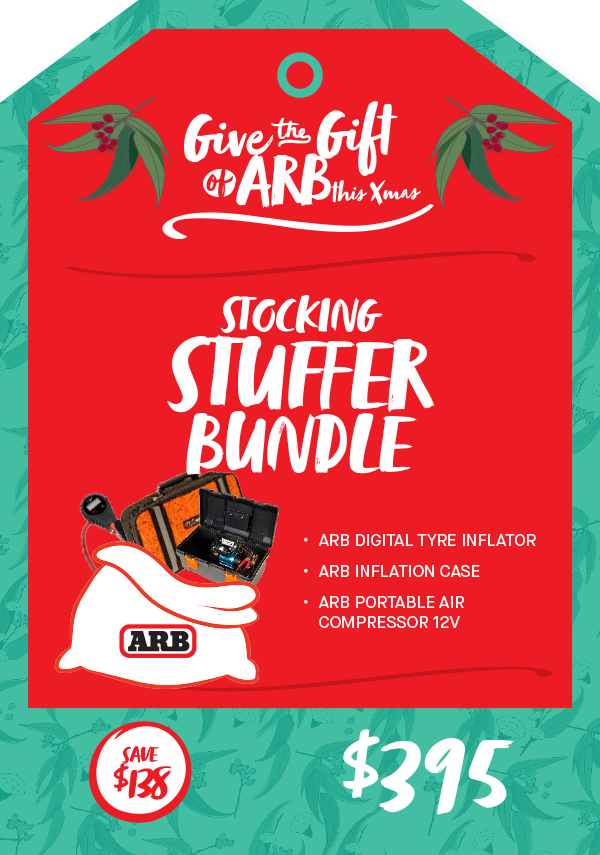 RECOVERY ESSENTIALS BUNDLE
ARB Essentials Recovery Kit
ARB Portable Air Compressor 12V
ARB E-Z Deflator
$589
SAVE $224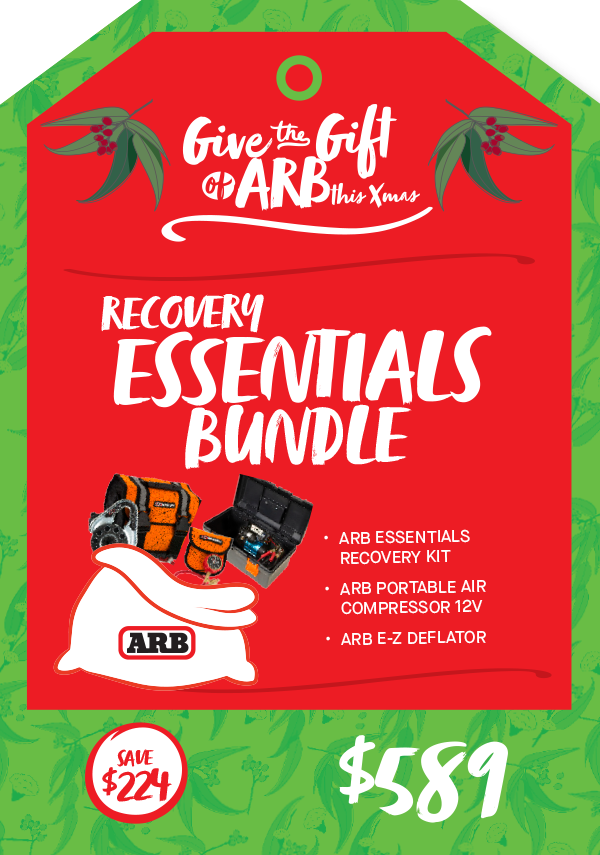 ULTIMATE WEEKENDER BUNDLE
ARB Weekender Recovery Kit
TRED Pro Grey/Orange
ARB Recovery Damper
$419
SAVE $85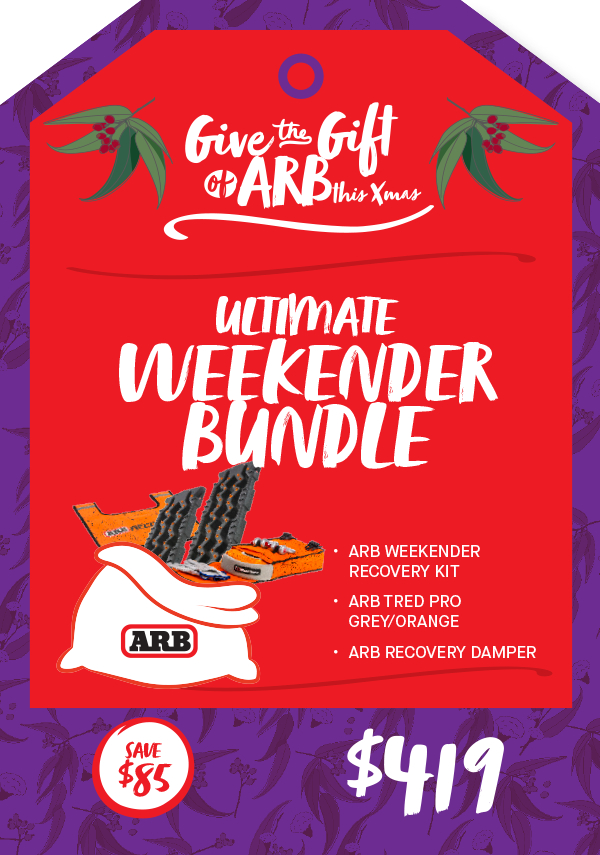 ULTIMATE AIR BUNDLE
ARB Portable Twin Air Compressor 12V
ARB Digital Tyre Inflator
ARB E-Z Deflator
ARB Inflation Case
ARB Speedy Seal Repair Kit SII
$847
SAVE $304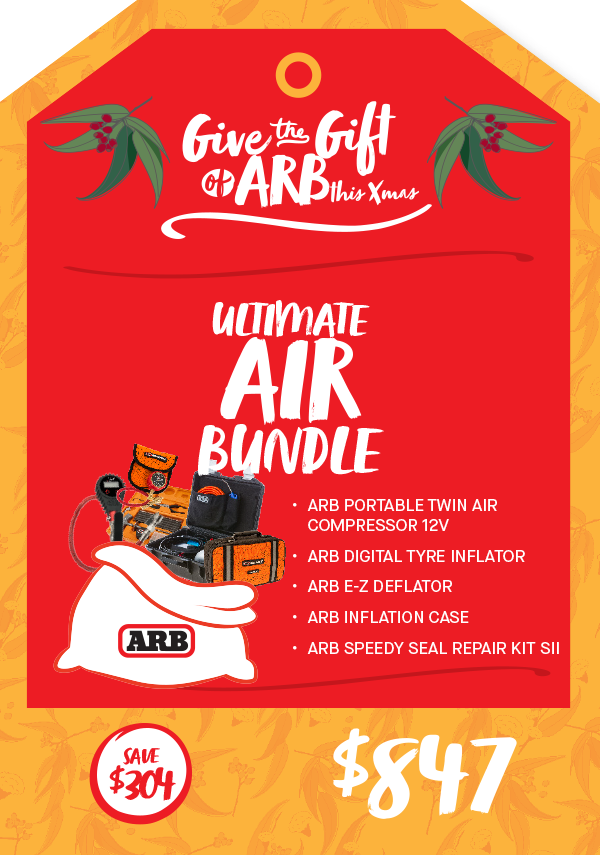 The Give the gift of ARB bundles will be available from now, until December 24th, so make sure you get yours soon!