Fresh from the 2018 Los Angeles Motor Show comes the Rivian R1T electric ute. The 300kW base model offers a range of around 370km, while the top of the range model boasts a rather silly 562kW and 650km range, with an electric motor at each wheel.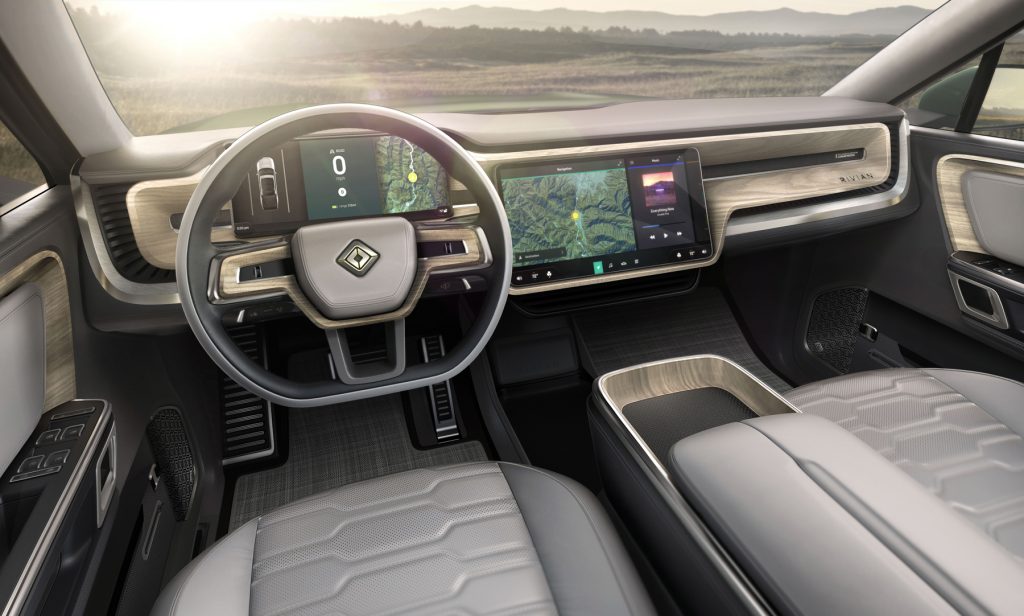 Promising 0-100km/h times of between 3.0 and 4.9 seconds, the top speed is set to be a touch over 200km/h. The new Rivian R1T has been released to compete with the Ford F-150, Chevrolet Silverado and the RAM Truck 1500.
The first question on our minds was, "but how does it perform as a 4X4?" The answer is, pretty awesome actually. It will happily ford water up to a metre in depth, tow up to 5000kg, and has a payload rating of 800kg. In off-road mode, the R1T has 360mm of ground clearance, a respectable approach angle of 34 degrees, departure of 30 degrees, and ramp-over of 26 degrees. The drive system, with an engine on each wheel, is better than anything lockers or traction control can offer. The dual cab will seat 5 adults quite comfortably, and has front 'boot' of 330L, tunnel behind the cabin of 350L and a 200L compartment below the tray.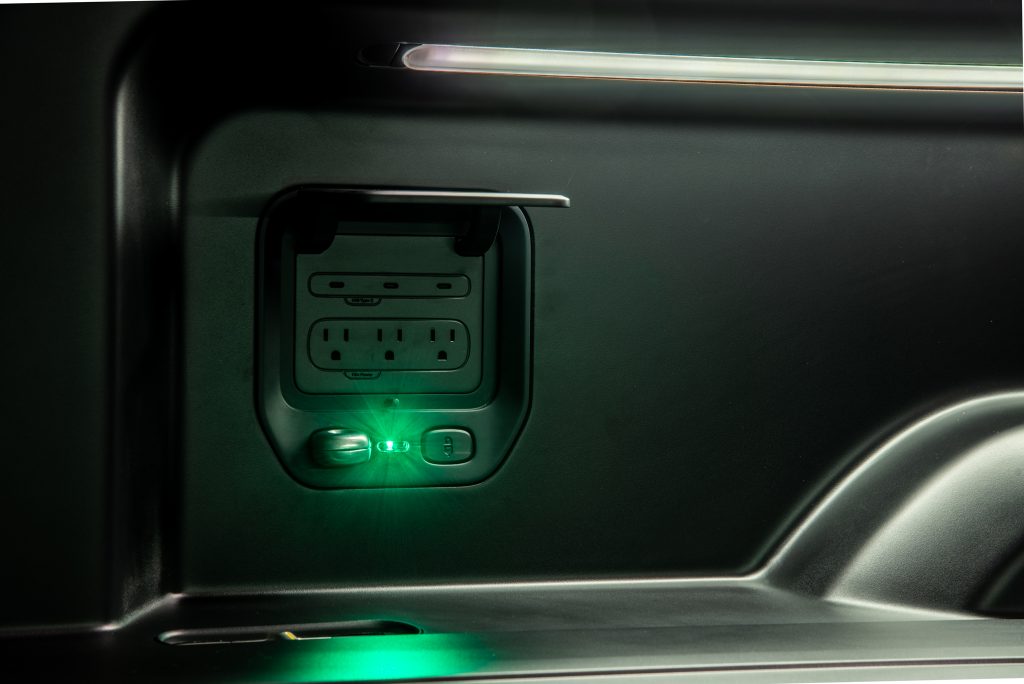 But what about accessories, we hear you ask? It has an inbuilt air-compressor to pump up your tyres, and three 110-volt (it is US based at this stage) outlets to charge or power just about anything you could think of.  There are also some rather interesting security measures too. Cables in the tray that assist in strapping loads down are linked to the utes security system, which can alert the owner if any are loosened, as well as 360 degree camera's that keep over-watch when it's parked up.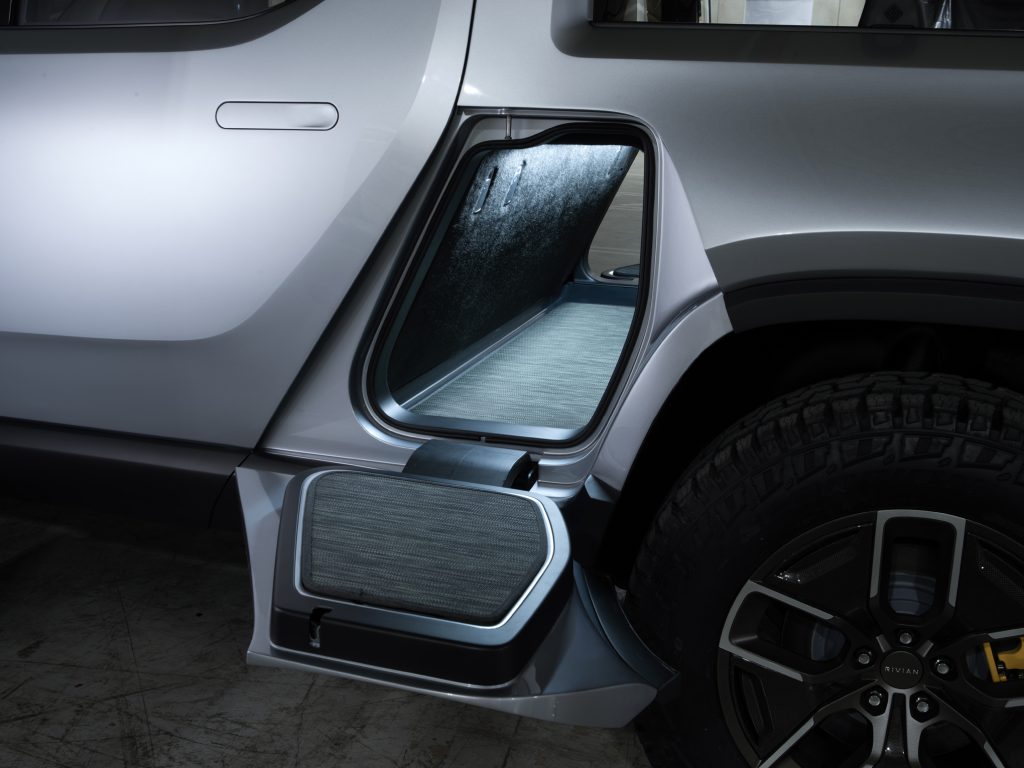 There are also a range of 'self-drive' features, such as LIDAR, 360° cameras, high-precision GPS units to allow for an 'eyes-off, hands-off' driving along the highway – obviously we're just beginning to see self-drive technologies coming to the cutting edge, however the technologies are there to make use of it. Rivian have said that once these technologies are perfected, the Rivian R1T could drop you off at a hiking or biking trail, and pick you up at the other end, all by itself.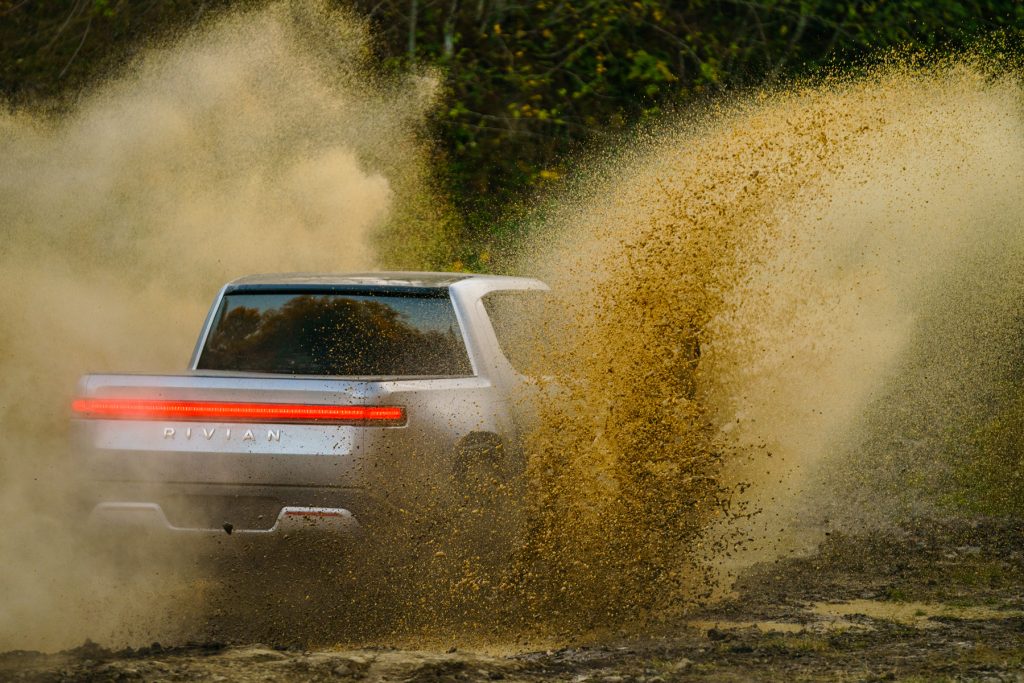 With the host of charging stations now being installed across Australia for Plug-in Hybrid Electric Vehicles, and the R1T slated for release in early 2020, we'd honestly be surprised if we don't see these in Australia shortly after. Bear in mind, they are expected to fetch $69,000 USD, so you shouldn't expect to see much change from $120,000 AUD should they make their way here… Time will tell.