It doesn't take a genius to know that 4X4 tyres are the only part of your vehicle that connect it directly to the road surface. What does take a little more expertise to work out is which tyre is right for your off-road machine. Sadly tyres aren't a 'one-size-fits-all' affair, but not to worry, that's why you have us!
All-terrains
The first and obvious choice for most of us is an all-terrain tyre. As the name suggests, these are designed to be suitable for most conditions out there. But there will always be compromise. We generally say an all-terrain tyre is suited for 60% on-road and 40% off-road.
An all-terrain tyre is more aggressive than an OEM fitted tyre. All-terrain's are generally constructed using a tougher sidewall, adding to puncture resistance, and will have larger spaced tread blocks to aid in varying surface grip. At the end of the day though, they are engineered to suit on road driving primarily.
The tread blocks provide a leading edge for rocks but also allow some mud dispersion when in slop. An all-terrain tyre cannot afford widely spaced tread blocks. Otherwise you run into issues such as noise and dimensioned on-road handling. An all-terrain tyre is the perfect option for a touring-based setup that sees occasional off-road use.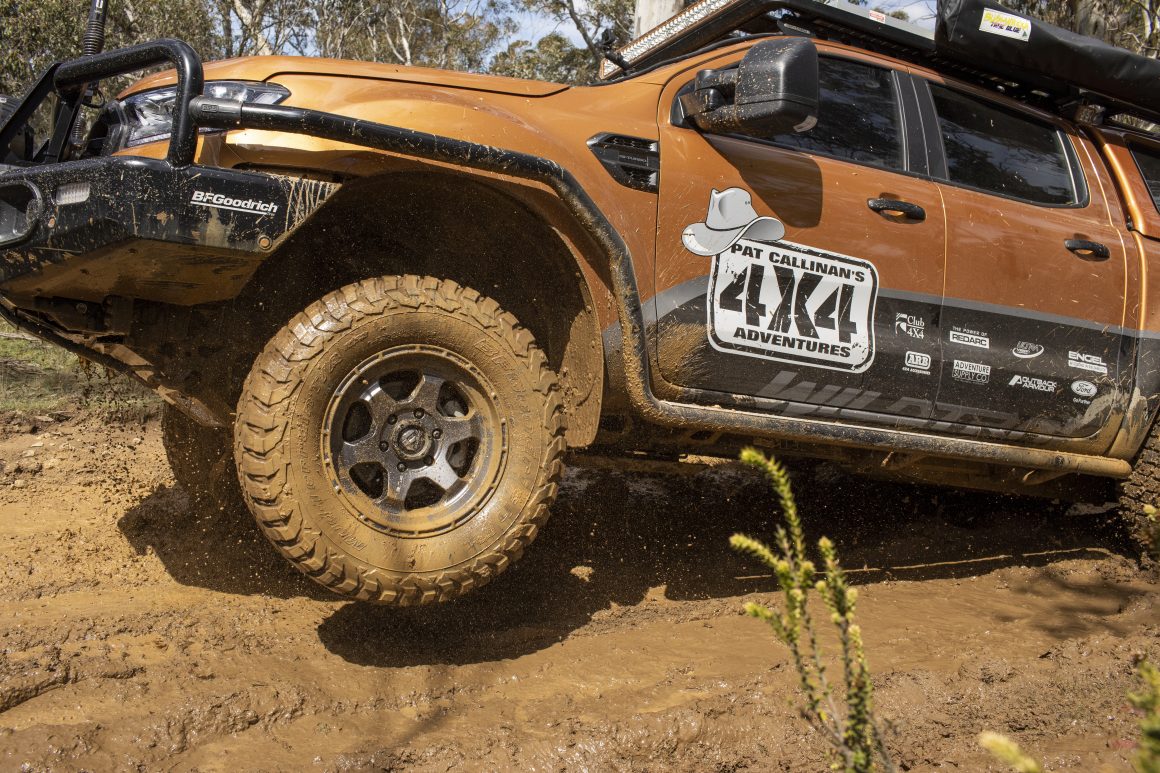 Mud-terrains
Taking a step up in the off-road capability segment is a mud-terrain tyre. These are designed for muddy terrain and tougher off-road conditions. This might seem like the obvious choice straight away. But there are a few things worth noting before biting the bullet. A mud-terrain tyre comes in suited at around 85% off road and 15% on road use.
While a mud-tyre is going to provide better off road performance in rocky and muddy environments, the on-road handling is sacrificed. With the wider spaced tread blocks comes a substantial increase in road noise. You also have a lot less physical rubber on the road as the tread voids are wider than on an all-terrain tyre. The final thing to keep in mind is mud-terrain tyres are often made with a softer compound to perform better off road which means they're faster wearing when used on the tarmac.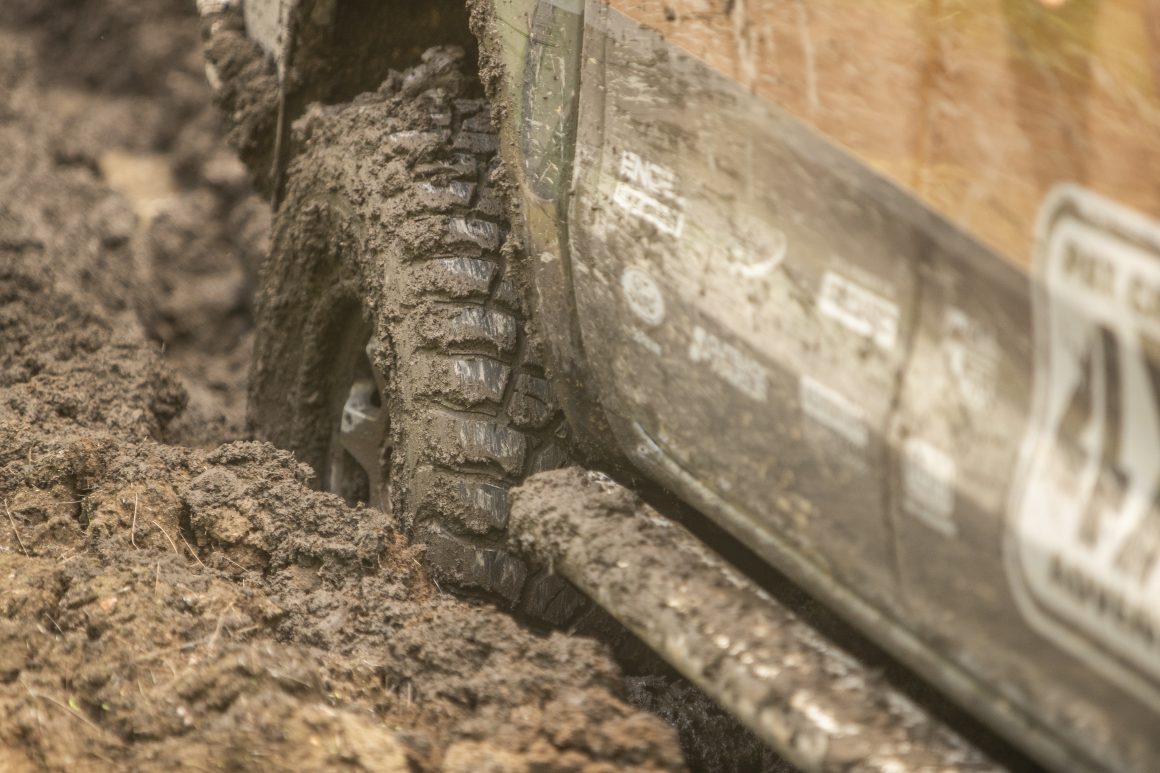 Hybrid tyres
The final type of tyre worth considering is a hybrid-tyre. These are a middle ground between the all-terrain and mud-terrain tyres, where they have a slightly more aggressive shoulder lugs and side biters but still an all-terrain main surface. These are what I would call the ultimate 'fence sitter' tyre and in my personal experience, can be more expensive than an all-terrain tyre without any real benefits off road.
The world of 4X4 tyres is a vast and confusing one. But you need to remember that tyres are one of the most important components of your four-wheel drive. Arm yourself with information, take your time researching and base your decision off your own real-world situation. If you're doing 90% touring and some fire-trail driving, then a mud-tyre isn't for you. But similarly if you're tackling the tough tracks of Coffs Harbour every weekend, then an all-terrain is going to leave you with some pretty choice words to say.
Goodluck and get out there.