Just released by Kingsley, the folks who brought us Bushranger 4X4 Gear, are the Kingsley Rogue Side Steps. Initially offered for the PX/PXII Ranger and BT-50 Dual cab from 2011 on, we're told they will be on sale as of January 10 next year, with other vehicle options to follow shortly thereafter.
Being constructed from 2″ pipe, with a 3mm backbone, the steps look to be rather well built. 5mm steel plate mounts the steps to the body, with a 2mm removable top plate for cleaning. The Kingsley Rogue Side Steps are being marketed as a replacement for the standard factory alloy step boards on most 4X4's, however not as a traditional upgraded slider.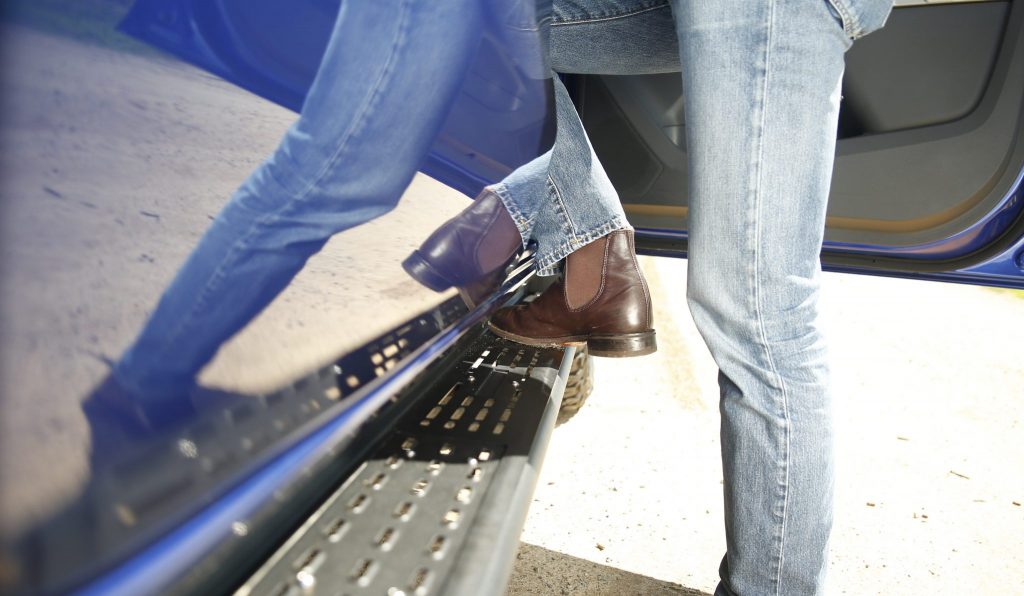 The side steps are coated in a high grade polyester powder coating, with a textured matt black finish. The design and configuration of the steps offer a solid grip whether they're bone dry, or covered in mud or snow. This allows ease of entrance to a raised vehicle, and also ease of access to the roof. They also cover a 3 year warranty.