The new LC79 Rhino-Rack Backbone allows for easy fitment of the award-winning Pioneer Platform.
Toyota owners will be happy to hear a new LC79 Rhino-Rack Backbone is now available for the easy fitment of Rhino-Rack Pioneer Platforms to the roof of the iconic off-roader.
The new Rhino-Rack Backbone for the 79 Series LandCruiser Double Cab mounts directly to the vehicle's factory roof gutters thanks to a simple and robust clamping mechanism. Rhino-Rack says this mounting method ensures weight is evenly distributed throughout the LandCruiser's body.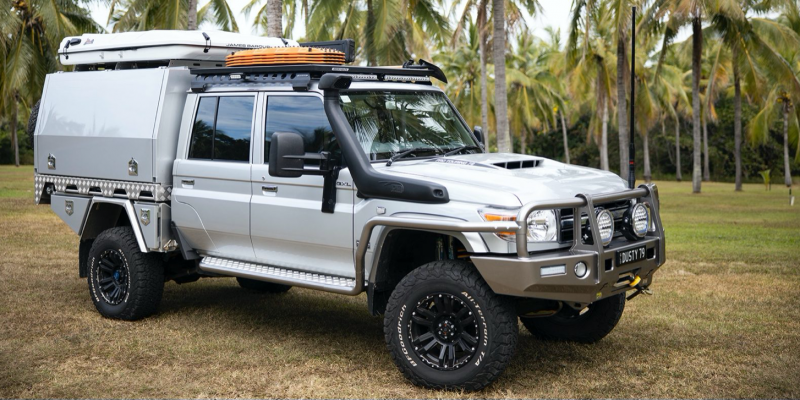 The Backbone is manufactured from non-corrosive stainless steel to withstand all types of weather and conditions, and it is said to be compatible with all Rhino-Rack Pioneer Platforms, including the All New Pioneer Platform. The Rhino-Rack Pioneer Platform itself is manufactured from lightweight yet tough and durable aluminium and fibreglass-reinforced nylon, and it is powder-coated black for corrosion resistance and is compatible with a wide range of roof-mounting systems and accessories. These include mounts for recovery boards, jerry cans, gas bottles and spare tyres, holders for shovels and Hi-Lift jacks, and mounting points for LED light bars and work lights.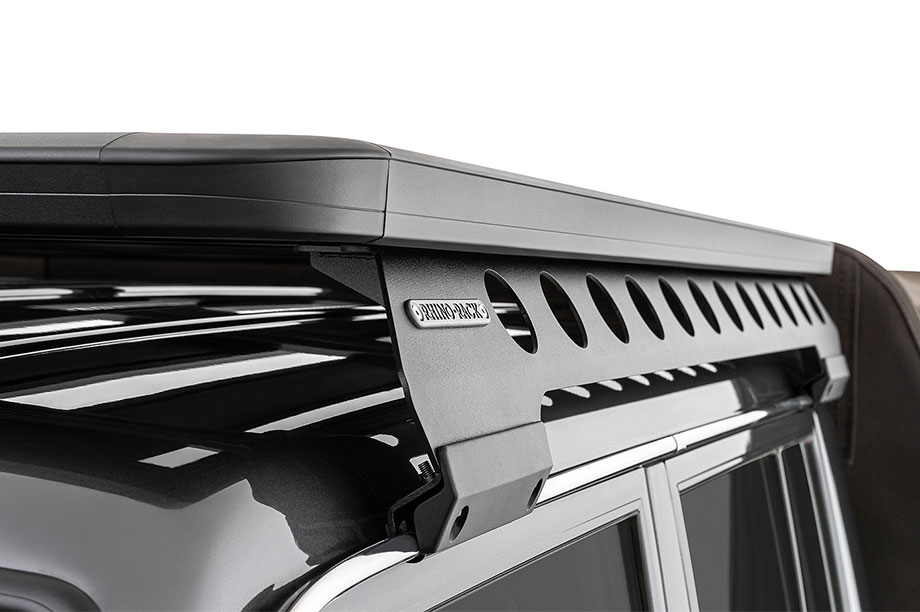 For those already using a Pioneer Platform with Rhino-Rack's Gutter Mount Legs, an additional fitting kit can be used to ensure compatibility with the new Backbone system. Rhino-Rack advises the new Backbone can be installed in around 45 minutes.
RRP: From $519.00