The electric pickup wars have begun… meet the 675kW Nikola Badger that'll offer a dual-fuel fuel cell and battery electric powertrain.
The Nikola Corporation is a start-up from Arizona and has joined the race to create a zero-emission pick-up truck, following its decision to develop long-haul electric trucks in the US. But this ain't no rip-off of the Tesla Cybertruck.
Nope, the Nikola Badger and, no, we're not sure why they chose that name either. But, the Badger will offer buyers a dual fuel-cell electric powertrain (yep, hydrogen) battery-electric powertrain. The hydrogen option is from the brand's truck division.
Making the announcement overnight, Trevor Milton CEO of the Nikola Corporation said "Nikola has billions worth of technology in our semi-truck program, so why not build it into a pick-up truck? I have been working on this pick-up program for years and believe the market is now ready for something that can handle a full day's worth of work without running out of energy. This electric truck can be used for work, weekend getaways, towing, off-roading or to hit the ski slopes without performance loss. No other electric pick-up can operate in these temperatures and conditions."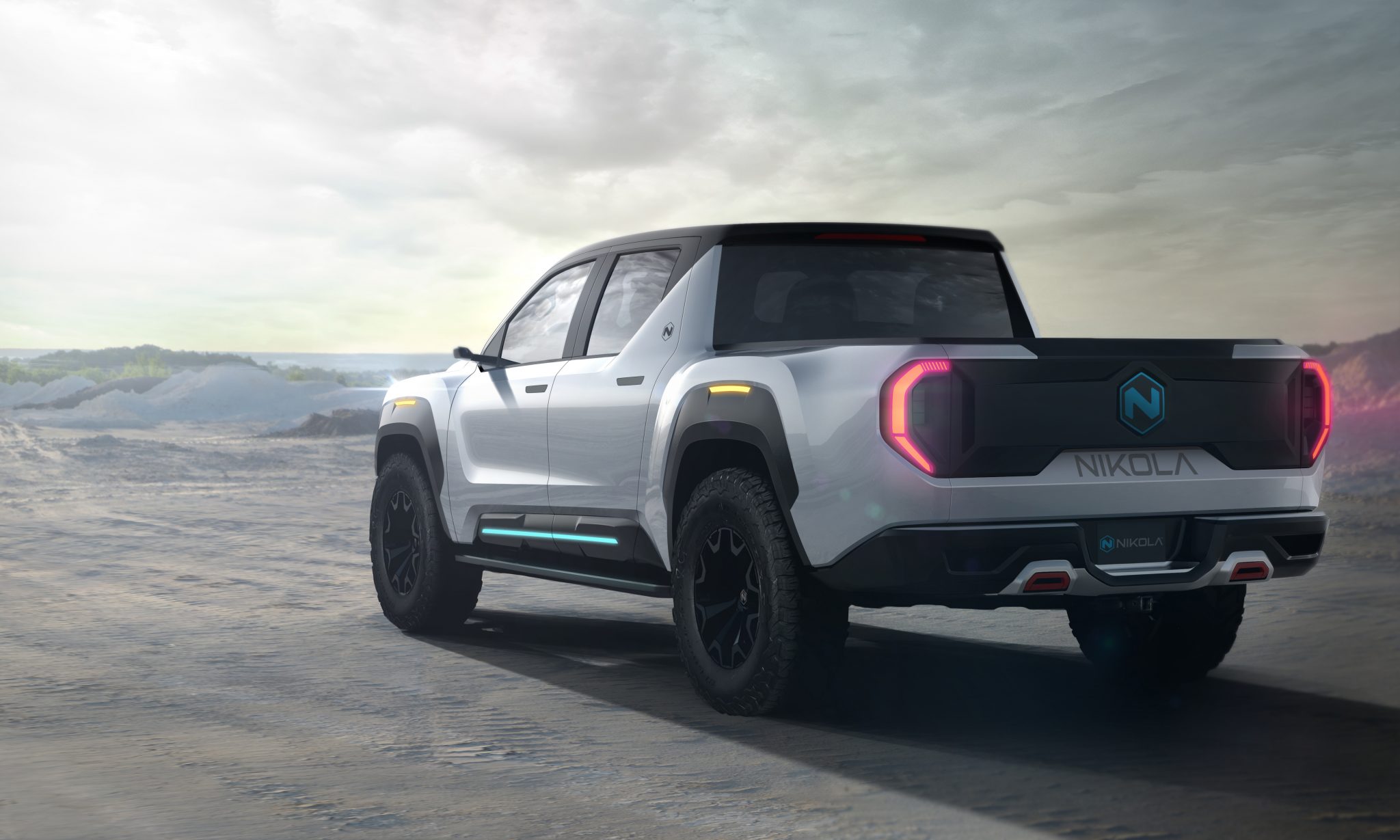 The figures of the Badger are exceptional. A 0-60mph (96km/h) time of 2.9 seconds, equal to the Tesla Cybertruck's top of the range variant, more than 1328Nm of torque and more than 675kW of power – and this will all be lurking beneath the throttle the moment the thing is switched on.
Nikola claims the Badger will have an estimated 600-mile (965km) range, however for those who don't have access to hydrogen you'll be able to drive it up to 300 miles (482km) in its BEV mode. They also claim that the Badger will have an estimated towing capacity of more than 8000 pounds (3628kg), and will be able to operate in conditions down to -20°F (-28°C) without any significant performance or SOC (state of charge) losses, or so the brand claims. The Badger will have five seats and estimated dimensions of 5900mm long x 1850mm tall x 2160mm wide and a 1560mm bed width.
Nikola has confirmed the Badger will be built in conjunction with another OEMs utilising their certified parts and manufacturing facilities. However, it has not been confirmed which OEM the business is working with – some have suggested FCA but the reasons for that are so long-winded that you'll be asleep before I'm halfway through.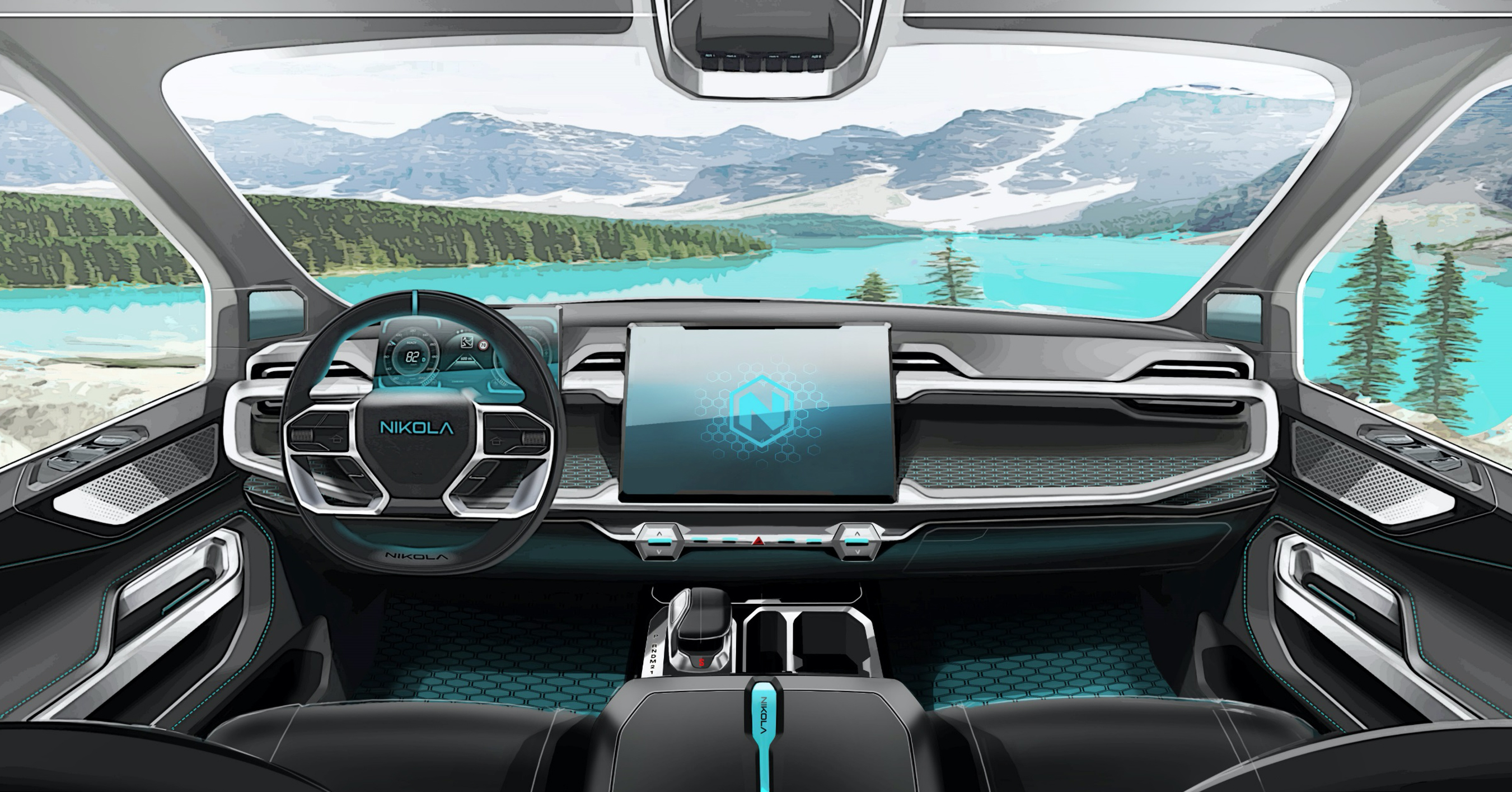 In a twist, Nikola has revealed it will be partnering with Heavy D (Dave Sparks) a reality TV star from 'Diesel Brothers' TV show. This is to help design, build, and test the Badger in real-world environments, while also showing the production process to the public. One of these real-world environments is the tradies' job site, with Nikola stating, "the Badger will be outfitted with a 15-kilowatt power outlet for tools, lights and compressors, which is enough power to assist a construction site for approximately 12 hours without a generator." Campers take note.
But, the elephant in the room is hydrogen filling stations, at least in this country. With EV chargers popping up throughout the world, there are concerns hydrogen vehicles will be left behind due to lack of infrastructure for them. Toyota Australia vice president Sean Hanley is on the record saying, "The only thing that's halting hydrogen now is infrastructure. The technology's there (but) car companies, government, energy companies, have got to come to together to fast-track and accelerate the hydrogen society very quickly. It is a credible option that has absolutely zero emissions".
Scott Nagar, Hyundai's senior manager for future mobility and government relations is also on the record saying, "Our vehicles are on the roads here now. Our fuel cell vehicle is certified and we're ready to start selling it, leasing it, we're just waiting for the infrastructure to catch up".
Understanding the infrastructure issue, Nikola is planning 700 hydrogen filling stations across North America to create a hydrogen network, making FCEV a more viable option. Whether the same happens in Australia with Toyota and Hyundai putting the pressure on remains to be seen.