The very tip of Cape York (Pajinka) has been closed off to tourists and visitors by Gudang/Yahaykenu Aboriginal Corporation.
UPDATE – At time of writing, we can confirm that there has been no firm confirmation that the tip has been closed. We received the below press release from the Northern Peninsula Area Regional Council, and with this in mind, we will update the story when any further information comes to hand.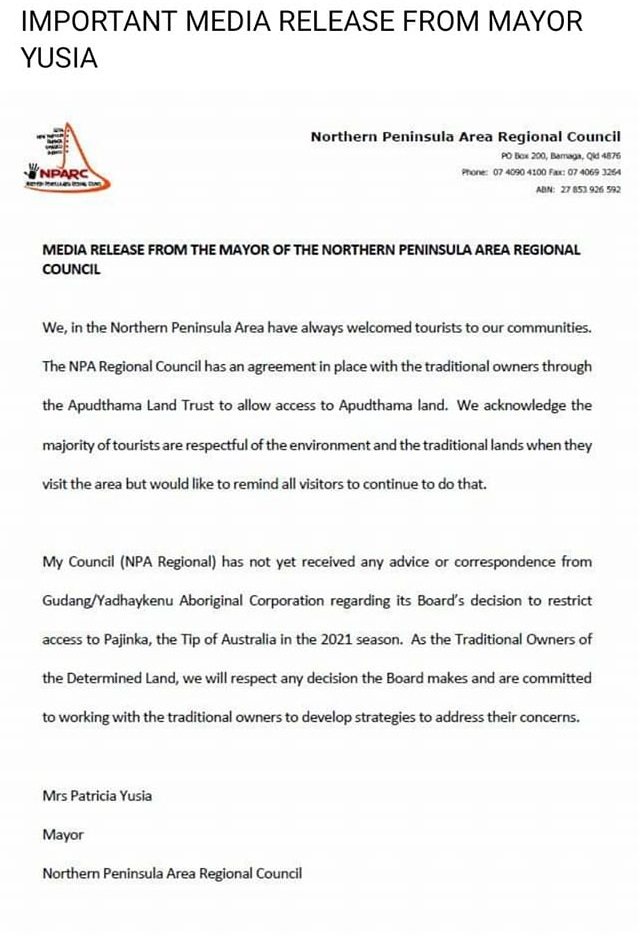 Reporting on a Cape York story that ran in the Cairns Post yesterday, a News.com.au journalist writes: "Now, effective immediately, access to Australia's most northern point will officially be denied to tourists."
The News.com.au story also states that signs are to be erected at the Jardine River ferry crossing, and tourists will no longer be permitted past the Croc Tent on Pajinka Road.
However, there is some ambiguity surrounding the reported closure, with Gudang/Yahaykenu Aboriginal Corporation chairman Michael Solomon reportedly telling the Cairns Post that 'a proposal to pull the trigger on denying access was on the agenda, but a decision could not be reached'.
Discussions around the closure of access to The Tip by traditional landowners stems from inappropriate tourist behaviour at this northernmost part of the Cape, including littering, graffiti and defecating in the bush. While the latter may be partially attributable to a lack of facilities at Pajinka, there is certainly no excuse for leaving rubbish and disrespecting traditional landowners by graffitiing the area.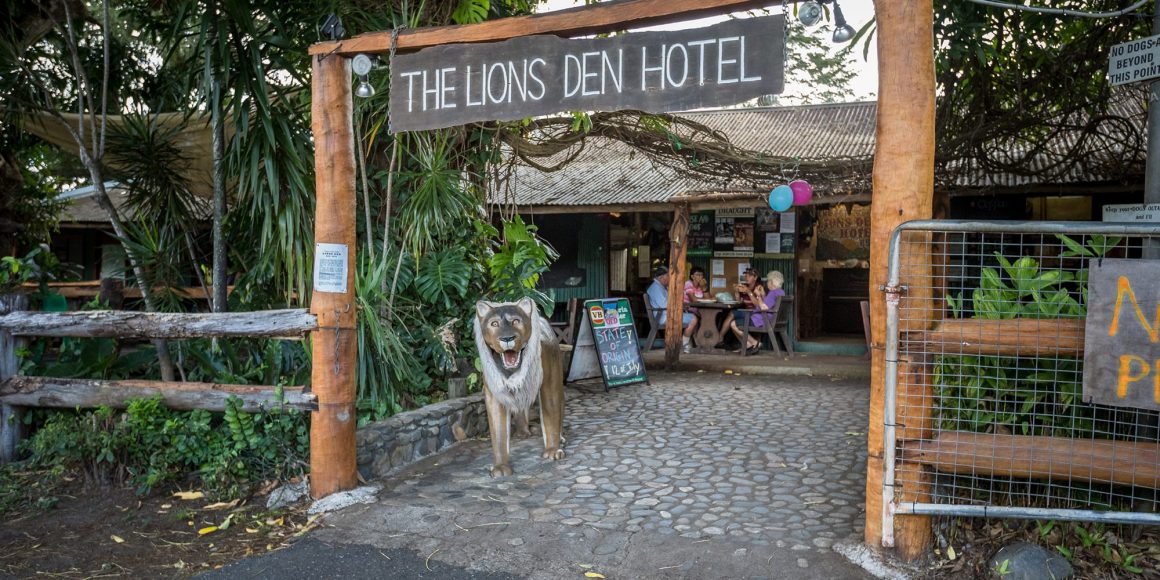 Whether or not access to the 'photo op' at The Tip is denied by traditional owners, local tourism operators are at pains to point out there is still plenty to keep tourists coming to this bucket-list destination.
Most importantly: It is worth pointing out that, despite the absolute northernmost point of Cape York being closed off to four-wheel drivers, the rest of Cape York Peninsula remains open. This includes driving along the Bloomfield track, visiting Cooktown and Lakefield National Park, seeing rock art at Laura, enjoying everything that Weipa has to offer from eco-tours to incredible four-wheel driving day trips and overnighters, as well as seeing the turtle hatching at Pennefather, hearing a great ballad at Bramwell or going for a dip at Fruit Bat Falls. And, that's not even mentioning that the entire Telegraph Track will remain open, as always.
Despite the very tip of Cape York being closed off, we strongly suggest you hold off on cancelling any Cape York trip you have planned this year. Even if The Tip is closed to tourists, it's certainly only one tiny part of Cape York, and after recent coronavirus lockdowns, tourism operators up at The Cape can use all the help they can get.
Despite the closure, this remains similar to what Cape York was like in the 2020 season, with north of the Jardine River being closed to non-essential personnel.